Eni

Featured Employer
Würzburg, Bavaria, Germany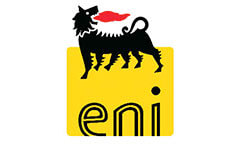 Company: Eni
Skills: Sales
Education: Bachelors/3-5 yr Degree
Location: Würzburg, Bavaria, Germany
---
SALES AREA MANAGER INDUSTRIAL LUBRICANTS
We are currently recruiting for a top-qualified expert as Sales Area Manager for sales areas in North Rhine-Westphalia .
Key responsibilities:
Representation of Eni in defined area of responsibility
Implementing budgets and plans as specified for designated sales area
Targeted acquisition of new customers in industrial target segments and establishment of a structure of medium-sized and major industrial customers
Expansion and support of existing clients as well as prospective customers
Elaborating and implementing strategies/concepts/projects for effective customer acquisition, development and retention (business optimization)
Customer and lead management via SAP/CRM
Handling of tenders including post-processing
Preparation of offers and contracts and subsequent monitoring of the contractual processes in close cooperation with Inside Sales Team
Processing of customer inquiries giving expert consultation on relevant products and their application
Complaint and claim management
Observation and analysis of market development and competitive behaviour within the assigned area of responsibility (e.g. price development, campaigns etc.) in total compliance with the relevant legal standards (e.g. Antitrust)
Regular, informative reporting via CRM (visit/travel planning, visit reports, etc.)
Frequent communication (sharing of knowledge and experience) with Sales Management
On-schedule completion of all administrative tasks associated with the overall task, using the specified systems and templates
Participation in trade fairs and customer events
Carrying out customer trainings (e.g. Specialist Training for Cooling Lubricant)
Employment contract
Permanent local contract. We are unable to offer visa support for this role.
Requirements
Technical professional education + subsequent experience in relevant area (e.g. machine bulding, milling, turning) + ideally additional specialist training (e.g. Meister, Techniker, Fachwirt); alternatively: University Degree in Mechanical/Industrial Engineering or similar + several years of work experience in similar function
Expert knowledge of processing procedures in metalworking industry
Excellent knowledge of metalworking fluids and industry oils and their application areas as well as the corresponding legal requirements (incl. documentation)
In-depth market and sector know how
Good economic/commercial/cost-effectiveness knowledge
Strong target orientation and assertiveness
Enjoyment of solution- and success-oriented work with the customer
Very good communication skills, persuasiveness and high level of soft skills
Distinct hands-on-mentality enjoying teamwork in flat hierarchy structures
Strong commitment and reliability
Ability for self-motivation and time management
Independent mode of operation, very structured and organized appraoch
Fluent proficiency in spoken and written German (good knowledge of English would be an asset!)
Good command of SAP and MS Office
High willingness to travel
Location
Home Office, assigned sales areas, Germany
SALES AREA MANAGER INDUSTRIAL LUBRICANTS
Gewinnung und Betreuung von Industriebedarfsträgern (Gebiet: Nordrhein-Westfalen) mit der Zielsetzung, auf Basis der Unternehmensstrategie die Marktposition zu sichern, Potenziale und Wachstum weiter auszubauen sowie Kundenzufriedenheit zu gewährleisten
Ihre Hauptaufgaben:
Repräsentation des Unternehmens im definierten Verantwortungsbereich
Umsetzen der für das Verkaufsgebiet vorgegebenen Budgets und Planungen
Gezielte Akquisition von Neukunden in den geplanten Industrie-Zielsegmenten sowie Aufbau einer Struktur von mittleren und großen Industriekunden
Ausbau und Betreuung von Bestandskunden bzw. Interessenten
Entwicklung und Umsetzung von Strategien/Konzepten/Projekten für eine gezielte und nachhaltige Kundengewinnung, - entwicklung und -bindung
Interessenten- und Kundenmanagement in SAP/CRM (Anlage, Pflege)
Ausschreibungsbearbeitung sowie -nachbearbeitung
Ausarbeitung von Angeboten und Verträgen einschl. nachfolgender Überwachung der Vertragsvorgänge in Kooperation mit dem Vertriebsinnendienst
Bearbeiten von Kundenanfragen sowie Beratung über Produkte und deren Einsatz
Beanstandungs- und Reklamationsmanagement
Betreuung von Eni Industriepartnern im Arbeitsgebiet
Beobachtung und Analyse von Marktentwicklung und Wettbewerbsverhalten innerhalb des zugewiesenen Verantwortungsbereiches (z.B. Preise, Aktionen etc.) unter Beachtung der entspr. gesetzlichen Normen (u.a. BV Antitrust)
Regelmäßiges aussagefähiges Reporting via CRM (Besuchs-/Reiseplanung, Besuchsberichte u.ä.)
Regelmäßiger Erfahrungsaustausch mit verkaufs- und Vertriebsleitung
Termingerechtes Erledigen aller mit der Gesamt-Aufgabenstellung verbundenen administrativen Aufgaben unter Nutzung der vorgegebenen Systeme und Vorlagen
Teilnahme an Messen / Veranstaltungen
Organisieren und Durchführen von Kundenschulungen (z.B. Lehrgang ,Fachkundiger für Kühlschmierstoff')
Anforderungen
Alternativ zu o.g. Ausbildung: abschlossenes Ingenieurstudium (z.B. Maschinenbau, Wirtschaftsingenieurwesen) und mehrjährige Berufserfahrung in ähnlicher Aufgabenstellung
Fundierte Kenntnisse der Metallarbeitungsverfahren und Prozesse in der metallbearbeitenden Industrie
Gute wirtschaftliche/kaufmännische Kenntnisse
Hervorragende Kenntnisse zu Metallbearbeitungsflüssigkeiten und Industrieölen sowie deren Anwendungsspektren inklusive der entsprechenden gesetzlichen Vorgaben (einschl. Dokumentationspflichten)
Sehr gutes Markt- und Branchenwissen
Gute kaufmännische/betriebswirtschaftliche Kenntnisse
Zielorientierung und Durchsetzungsvermögen
Freude an der erfolgreichen, lösungs- und erfolgsorientierten Arbeit mit dem Kunden
Sehr gutes Kommunikationsvermögen, Überzeugungskraft und hohe soziale Kompetenz
Zupackende Persönlichkeit mit Teamgeist und Freude an flachhierarchischem Arbeiten
Selbstständige, sehr strukturierte und organisierte Arbeitsweise
Engagement und Zuverlässigkeit
Fähigkeit zu Eigenmotivation und Zeitmanagement
Erstklassige und allemal verhandlungssichere Deutschkenntnisse in Wort und Schrift (gute Englischkenntnisse von Vorteil)
Sicherer Umgang mit Microsoft Office, CRM
Hohe Reisebereitschaft
Vertragsart
Unbefristet
Standort
Home Office im jeweiligen Vertriebsgebiet
Compensation and benefits
At Eni we reward our people by providing comprehensive remuneration packages, along with a number of desirable benefits which are benchmarked against the industry and local markets, covering areas such as health, insurance, transport, finance, education, leisure and food.
We are committed to taking care of our people, supporting lifestyles and behaviours that nurture health and well-being. We offer competitive pension plans, incentive systems and health care cover, and provide an enhanced work-life balance through a wide range of initiatives and services.
Our mission and values
Our values of respect, integrity and sustainability guide every aspect of our operations. Inspired by the UN's Sustainable Development Goals (SDGs), our mission is clear: We are an energy company with the goal of preserving our planet and promoting sustainable access to energy for all. We aim to achieve this through our work, which is based on passion, innovation and the extraordinary strength of our people. Learn more about Eni's mission in our video:
Together, we have a greater energy.
#LI-EIRL
Eni S.p.A.
Welcome to Eni – and your future with a dynamic global business that operates across the entire energy supply chain. Eni's 30,000 employees can be found on virtually every continent. Throughout the 67 countries we operate in, we work on some of the most significant energy projects in the world.
Our activities span oil and natural gas exploration, field development and production, as well as the supply, trading and shipping of natural gas, LNG, electricity, fuels and chemical products.
We've grown dramatically since our beginnings in 1953, but we've stayed true to our roots in many ways. Today we may be one of the largest companies in Italy and among the world's most successful oil and gas companies in exploration, but our culture remains genuinely people-focused. Our values of respect, integrity and sustainability guide every aspect of our operations.
As for the future, we're adapting to rapidly shifting market conditions as we complete our transformation into a fully integrated oil and gas company. Through our strong commitment to digitalisation and decarbonisation, Eni will continue to create sustainable value within this changing energy landscape.
We're not only one of the world's most successful energy companies — we pride ourselves on being a dynamic and exciting place to work as well. If you join us, you'll play a key role in shaping the energies of the future.
At Eni you'll enjoy a progressive, inclusive and forward-thinking environment, and a wide range of benefits and rewards. We care about our people's growth, which is why we invest in talent and offer development pathways to give everyone the same opportunity to flourish with us.
Reasons to join us
Take on exciting challenges: Eni's focus is on big and ambitious projects. You'll take on challenging but rewarding work to help us extract energy at depths never reached before.
A multicultural working environment: You'll join a dynamic setting with cutting-edge facilities, the latest technology, and a rich and interesting mix of people from all backgrounds and specialisms.
Make a difference in the world: Our purpose extends further than supplying energy to power the world. Sustainable development and respect for the environment is at the heart of everything that we do.
Training and career growth: We provide training opportunities at the highest standard and encourage self-development, both in a personal capacity and a professional one.
Compensation and incentive programmes: We reward you for your commitment and success through our competitive compensation policy, which is bespoke to each location's local regulations.
Pension programmes: Depending on your location, you could enrol in one of our contributory pension programmes.
ENI ranked in the Global Top 20 in the 2019 Rigzone Ideal Employer Rankings - find out more here.