Eni

Featured Employer
Würzburg, Bavaria, Germany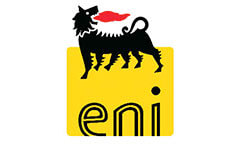 Company: Eni
Skills: Sales
Education: Masters Degree
Location: Würzburg, Bavaria, Germany
---
We are currently recruiting a Sales & Service Consultant/I nside Sales
The key responsibilities are:
Giving support and service by telephone to customers in teamwork with your colleagues in 'Outside Sales'
Approaching actively potential buyers and customers (acquisition of new customers and customer win-back)
Supporting your team colleagues in 'Outside Sales', e.g. in terms of campaign management, scheduling, preparing of and following-up on customer visits
Processing offers and orders, including monitoring of on-time supply
Managing contracts and of contract fulfillment
Managing credit limits and credit periods
Processing complaints and returns
Doing market monitoring, market- and customer research
Actively supporting continuous process optimization
Requirements
A completed professional commercial or technical education and first professional experience as a consultant in Inside Sales
Very good commercial competences and knowledge of business management and the relevant sense for the relation of requirements / costs / benefits
Technical interest and willingness to acquire extensive know-how about our products and to apply it in a service-oriented manner
Open-minded and creative personality with hands-on approach and good skills in in dealing with customers
Enjoying success-oriented team work
Fluent proficiency in German with very good capability of communication (spoken and written)
Competent handling of all MS Office applications, SAP/R3 (SD) and CRM
Employment contract
Permanent Contract
Location
Würzburg, Germany
Eni will evaluate the applications received for the position in question. The candidates considered to be most in line with the profile required will be contacted to continue the selection process.
MITARBEITER VERKAUFSBERATUNG & KUNDENBETREUUNG IM VERTRIEBSINNENDIENST (m/w/d)
Wir suchen einen Mitarbeiter Verkaufsberatung & Kundenbetreuung im Vertriebsinnendienst (m/w/d)
Ihre Hauptaufgaben:
Telefonische Beratung und Betreuung definierter Kunden in Teamarbeit mit Ihren Partnern im Verkaufsaußendienst
aktive Ansprache von Interessenten und Kunden (Akquisition von Neukunden und Kundenrückgewinnung)
Unterstützung der Außendienstpartner unter anderem bei Kampagnenmanagement, Terminplanung, Besuchsvor- und Nachbereitung
Bearbeiten von Angeboten und Aufträgen einschließlich Überwachung der termingerechten Belieferung
Vertrags- und Vertragserfüllungsmanagement
Management von Kreditlimits und Zahlungszielen
Bearbeitung von Reklamationen und Retouren
Marktbeobachtung, Markt- und Kundenrecherche
Aktives Unterstützen einer kontinuierlichen Prozessoptimierung
Anforderungen
Abgeschlossene kaufmännische oder technische Berufsausbildung und erste Berufserfahrung in der Verkaufsberatung Innendienst
Sehr gute kaufmännische/betriebswirtschaftliche Kenntnisse sowie entsprechendes ,Gespür' für Aufwand/Kosten/Nutzen-Relation
Technisches Interesse und Bereitschaft, umfangreiches Wissen zu unseren Produkten aufzubauen und serviceorientiert anzuwenden
Offene, kreative und anpackende Persönlichkeit mit einem ,Händchen' für Kunden
Freude an erfolgsorientierter Teamarbeit
Verhandlungssichere Deutschkenntnisse sowie ein sehr gutes Kommunikations- und Ausdrucksvermögen (mündlich wie auch schriftlich)
Sicherer Umgang mit allen MS Office Anwendungen sowie SAP/R3 (SD) und CRM
Vertragsart
Unbefristet
Standort
Würzburg, Deutschland
Eni wird alle für die vakante Position eingegangen Bewerbungen sichten und diejenigen Bewerber/-innen kontaktieren, die nach ihrer Einschätzung die besten Voraussetzungen für die zu besetzende Stelle haben.
Build the future of energy
Eni S.p.A.
Welcome to Eni – and your future with a dynamic global business that operates across the entire energy supply chain. Eni's 30,000 employees can be found on virtually every continent. Throughout the 67 countries we operate in, we work on some of the most significant energy projects in the world.
Our activities span oil and natural gas exploration, field development and production, as well as the supply, trading and shipping of natural gas, LNG, electricity, fuels and chemical products.
We've grown dramatically since our beginnings in 1953, but we've stayed true to our roots in many ways. Today we may be one of the largest companies in Italy and among the world's most successful oil and gas companies in exploration, but our culture remains genuinely people-focused. Our values of respect, integrity and sustainability guide every aspect of our operations.
As for the future, we're adapting to rapidly shifting market conditions as we complete our transformation into a fully integrated oil and gas company. Through our strong commitment to digitalisation and decarbonisation, Eni will continue to create sustainable value within this changing energy landscape.
We're not only one of the world's most successful energy companies — we pride ourselves on being a dynamic and exciting place to work as well. If you join us, you'll play a key role in shaping the energies of the future.
At Eni you'll enjoy a progressive, inclusive and forward-thinking environment, and a wide range of benefits and rewards. We care about our people's growth, which is why we invest in talent and offer development pathways to give everyone the same opportunity to flourish with us.
Reasons to join us
Take on exciting challenges: Eni's focus is on big and ambitious projects. You'll take on challenging but rewarding work to help us extract energy at depths never reached before.
A multicultural working environment: You'll join a dynamic setting with cutting-edge facilities, the latest technology, and a rich and interesting mix of people from all backgrounds and specialisms.
Make a difference in the world: Our purpose extends further than supplying energy to power the world. Sustainable development and respect for the environment is at the heart of everything that we do.
Training and career growth: We provide training opportunities at the highest standard and encourage self-development, both in a personal capacity and a professional one.
Compensation and incentive programmes: We reward you for your commitment and success through our competitive compensation policy, which is bespoke to each location's local regulations.
Pension programmes: Depending on your location, you could enrol in one of our contributory pension programmes.
ENI ranked in the Global Top 20 in the 2019 Rigzone Ideal Employer Rankings - find out more here.