Baker Hughes

Featured Employer
Singapore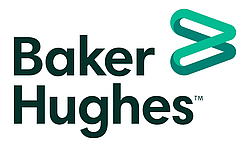 Company: Baker Hughes
Skills: Mechanical Engineering, Subsea Engineering
Experience: 3 + Years
Education: Bachelors/3-5 yr Degree
Location: Singapore
No location/work authorization restrictions found.
---
Job Role:

The Lead engineer - Subsea Trees is a competent individual capable of undertaking approval of design, validation and verification activities on Oil & Gas equipment typically pressure containing and/or load bearing in nature, meeting internal & external engineering competence standards as defined further in this document. The position of lead engineer may typically work under the guidance of a staff engineer as defined further below.

Job Profile:

1.2 Organisational Responsibilities:

This position requires that all activities are in compliance with the company policies and procedures relating to Safety, Health and Environmental protection. In addition the incumbent is responsible for ensuring that their and the activities of others satisfy the Technical Operating Policies and Procedures (TOPPS). The position of Lead Engineer requires that all design and verification activities satisfy ISO 9001,ISO 14001 and OHSAS 18001.

1.3 Job Responsibilities:

There are seven main areas of responsibility for this position: -

1.2.1 Mechanical Engineering Design

Professional engineer, undertaking mechanical engineering activities from initial customer requirements and developing them into design specifications, verifying the design and then converting them into manufacturing specifications and operating specifications.

1.2.2 Identifying and Assessing Hazards and Specifying Actions to Control Risks to People and Environment.

Identifying, assessing and taking action to mitigate those risks to people, plant and the environment as a consequence of the engineering activities. In undertaking these assessments it is important to ensure lessons learned are well communicated and reflected in the design activities.

1.2.3 Develop, Specify and Agree Deliverables for Engineering Activities

To ensure all necessary engineering deliverables are identified to satisfy the contractual and third party requirements for the work. In this the Lead Engineer will be responsible for interpreting the customer and regulatory requirements, assessing the factors that will affect the outcome of the engineering activities and finally defining the engineering deliverables.

1.2.4 Planning Engineering Activities

Establishing the planning process through to the development of a schedule for all the engineering activities for the work. This will include defining the level of detail required, defining the resources required and formatting a schedule and communicating it to all interested parties in the work.

1.2.5 Obtain Resources for Engineering

Secure and verify the resources necessary to execute the work. In doing so he must identify the process for identifying and approving the resources, secure the appropriate resources, implement any contractual obligations for those resources relative to the work, and verify the resource plan throughout the work.

1.2.6 Implementation of Engineering Activities

Ensure that the engineering activities are implemented from the initial definition of customer requirements, planning the works through to the final handover to the client. This will include:-

1.2.6.1 Monitoring, coordinating and controlling the activities

1.2.6.2 Complying with regulatory requirements

1.2.6.3 Coordinating, controlling and communicating costs

1.2.6.4 Ensuring health safety and environmental risk control are paramount

1.2.6.5 Ensuring quality and quality plans are maintained

1.2.6.6 Controlling handover and close out of the work.

1.2.7 Develop Improvements to Engineering Activities

Ensure that wherever possible lessons learned from prior experience are continually assessed and implemented into the works through the improvement loop and project lessons learned meetings. Where opportunities exist for improving the outcome either through, risk reduction, cost reduction and or performance improvement the lessons learned should be assessed and if appropriate implemented into the works or future specifications for the work. Where appropriate lessons learned should be communicated to all Technical Staff Worldwide as appropriate.

General Duties:

1. Interpret customer specifications to produce design specifications

2. Undertake contract/sales order reviews to identify commercial and technical risks.

3. Develop conceptual design requirements for customer

4. Gain customer approval of design specifications

5. Identify and ensure equipment is designed in accordance with the current Health, Safety and Environmental legislation.

6. Identify improvements in existing products, procedures and processes and develop cost effective solutions to satisfy specifications.

7. Communicate design specifications for interpretation by other engineers and designers.

8. Undertake design reviews including materials and environmental reviews

9. Review with supply management the material requirements for a design / project. Ensure these are well defined

10. Prepare preliminary materials lists based upon the above, ensure released into the Product Information Management System (PIMS)

11. Approve Bill of Materials (BOM) in PIMS

12. Undertake design verification, which may include but not limited to: risk analysis, failure analysis, design reviews, calculations to establish a full Design Verification Package (DVP). Ensure DVP has third party or independent review.

13. Prepare Factory Acceptance (FAT) procedures, Prototype Test Procedures and document results (PVT)

14. Check and Approve drawings and calculations undertaken by others in support of design.

15. Ensure all engineering activities and documents are correctly archived in PIMS. Maintains a clean and safe working environment

16. Liase with manufacturing to ensure designs are suitable and allow for efficient manufacture. Provide manufacturing support as required

17. Provide field support as required.

18. Provide support & resolve shop floor and vendor queries.

Authorities:

All Baker Hughes employees are authorized to STOP WORK if potential risk of Quality, HSE and Compliance is found. E.g.

• They are not trained and/or competent to conduct a task

• Safety risk assessments and/or procedures are not available

• Equipment to complete a task is not available and/or correctly maintained

• There is a potential to cause environmental damage

• Regulations or HSE standards will be breached

• You see any unsafe condition or practice

Education and Experience:

1. Degree in Mechanical Engineering or equivalent extensive design experience in lieu.

2. Minimum of 3 years preferably 5 years of post graduate industrial experience of which 2 years should be in heavy mechanical engineering or in a relevant technical discipline e.g. analysis.

3. Familiar with Health, Safety and Environmental regulatory requirements for this industry.

4. Has established experience in drafting standards.

5. Knowledge of materials, including welding and heat treatment of metals and elastomers.

6. Familiar with relevant industry standards and codes for area of work.

7. Familiar with design process methodologies.

Location:

Singapore

This is your opportunity to learn more, do more, live the career you have imagined and be part of a truly diverse organization.

Baker Hughes is an Equal Opportunity Employer. Employment decisions are made without regard to race, color, religion, national or ethnic origin, sex, sexual orientation, gender identity or expression, age, disability, protected veteran status or other characteristics protected by law. Learn more

People are a key part of our success and how we do business hence we invest in our 64,000+ employees in over 120 countries. Fostering a diverse and inclusive workforce is not just the right thing to do, but critical to achieving a competitive advantage.