BP

Featured Employer
Nantong, Jiangsu, China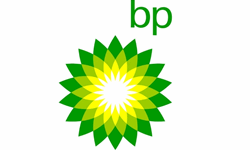 ---
Responsible for providing sound engineering support for the commissioning and start-up scope of an asset to ensure a smooth transition after mechanical completion so that schedules, HSSE, quality and technical integrity requirements are met.This role will base in COSCO Shipyard Qidong, China for the FPSO Build and Commissioning phase and work as part of BP oversight / verification Commissioning and Start Up team to ensure EPCIC contractor plans, readiness, executes and manages the FPSO Pre-commissioning and Commissioning activities of all electrical system to the desired quality standard in line with project requirements.

The position will transition to offshore West Africa in support of the hook-up and final handover and acceptance. The position will then support start up readiness and start-up phases to achieve hydrocarbon live and production from subsea to the FPSO and export to the FLNG.

Responsibilities:
•Champion QHSE across the project
•Liaise with the Company and EPCIC Contractor teams to ensure Commissioning and Start Up considerations are included and catered for in the detailed design.
•Participate as required in the procurement cycle providing Commissioning and Start Up input and review.
•Expedite COMPANY Engineering issues that may cause delays to MC, PC, Comm and Start Up activities.
•Ensure inter discipline PC and Commissioning scope is being coordinated by EPCIC Contractor
•Provide oversight of vendor call-off requirements to ensure adequate and timely support to the commissioning process is met.
•Verify the development of tools, consumables, and Commissioning and Pre Operations spares requirements to ensure adequate and timely provision to support the commissioning schedule.
•Review and Approve specific discipline procedures to support the commissioning process, to ensure contents adequately reflect the commissioning process, performance standards requirements are captured and integrity requirements are met.
•Ensure consistent application of Safety Integrity Testing (SIF) requirements by the contractors
•Ensuring Master commissioning documents are set up and maintained by the EPCIC commissioning team including as build process verification.Ensure that MoC processes are followed.
•Provide progress updates to CSU manger on a daily / weekly basis and advise where discipline technical issues need to be resolved.
•Ensure that the management of Commissioning Engineers and resources are adequately managed by the EPCIC Contractor who are accountable for setting priorities, daily work activities and activities. Early identification of competency issues will be essential.
•Verify the MC database is populated and updated to reflect the full status of the tags, ITR A & B sheets are adequately assigned, progressed and completed on a timely basis in line with MC schedules and project requirements.
•Attending daily Co-ordination meetings as required to co-ordinate progress and discuss issues and concerns regarding system handover dates with Construction, Quality and Contractors.
•Oversight of punch lists and quality closure by the EPIC
•Provide leadership of the Operations Acceptance team to ensure the acceptance of System handovers are achieved against the skyline

Requirements:
•Engineering Degree or equivalent 10+ years relevant Commissioning experience in oil & gas projects. Site / shipyard fabrication and completions system experience.
•Understanding of hull / marine and Topsides system operational requirements. Familiarity with IEC standards relevant to systems design.
•Knowledge and practical experience of electrical and instrument/telecom construction material
•Excellent / proven leader of a discipline team,delivering a complex major project
•Self-motivated, with a track record of successful onshore and offshore project execution delivery.
•Ability to coach and mentor the EPIC contractors to improve their capability to improve quality delivery and meet schedule
•Experience in Asia / Pacific region facing contractor's desirable.