Oceaneering
Chesapeake, Virginia, United States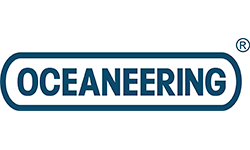 ---
Company Profile
Oceaneering is a global provider of engineered services and products, primarily to the offshore energy industry. We develop products and services for use throughout the lifecycle of an offshore oilfield, from drilling to decommissioning. We operate the world's premier fleet of work class ROVs. Additionally, we are a leader in offshore oilfield maintenance services, umbilicals, subsea hardware, and tooling. We also use applied technology expertise to serve the defense, entertainment, material handling, aerospace, science, and renewable energy industries.
Position Summary
Manage various ship projects/contracts or delivery orders to ensure technical excellence and report results achieved in terms of costs, schedules and performance. Develop and improve all project functions including marketing, production process, quality/cost controls and personnel resources. Assist with the development of marketing plans, sales strategies and objectives for identified targets of opportunity to ensure continued steady growth. Assist with bids and proposals, as required, with emphasis on scheduling the proper sequence of work to be performed. Travel and overtime may be required as well as moderate levels of physical and mental coordination and frequent use of office equipment.
SCOPE
Provide sound and independent judgment that follows company policies and procedures while managing projects/contracts.
Resolve issues, through direct interaction with department managers and supervisors that may jeopardize product quality, delivery schedules or costs.
Formulate, through original and independent thinking, methods and processes which will increase safety, quality or production, or decrease costs
Provide leadership and guidance to Production personnel and project support groups.
Duties & Responsibilities
Provide assistance, as requested, to P&E (e.g., customer requirements, unique/pertinent information, etc.) for the preparation of bids and quotes for delivery orders, purchase orders and contracts. Assist with the preparation and submission of proposals, reviewing technical content, personnel requirements, management plans and execution costs.
Monitor assigned projects/contracts and conduct periodic visits (daily, if feasible) to job sites and ensure the customer is satisfied. Work closely with the respective department managers to monitor the task performance and efficient utilization of man-hours and resources.
Track Project performance with respect to budget, schedule, and quality using Earned Value Analysis, and phase review objectives; communicate performance to senior management.
Manage project risks, through identification and mitigation of preventable, strategic and external risks.
Provide feedback regarding employee performance.
Assist with all facets of services and products marketing; i.e., devising and implementing strategies, conducting presentations, interfacing with field representatives, etc. Maintain served-market analysis defining total market for core business, company market share and competitors' market share. Determine growth or market share potential within specific markets.
Assist with implementation of the company's short-range and long-range business ventures. Identify and develop marketing and business plans for targets of opportunity that fall within the capabilities of the company. Ensure the company's core business objectives and competiveness are maintained. Keep abreast of evolving technology and procedures which may enhance the company's competitive position for future growth areas and opportunities.
Make recommendations for new processes where they may improve quality and organization effectiveness.
Maintain personal contact with key personnel (military and civilian), companies and organizations which may utilize company services or may be candidates for teaming proposals on a specific contract. Develop personal rapport with each contact, which will enhance the possibility of repeat business.
Prepare and present company overview and proposal to new or potential customers. Promote existing customer relations through support in evaluating new quotations and the monitoring of on-time deliveries and product quality. Advise, consult and/or counsel contacts and customers to gain cooperation and acceptance of ideas and actions. Project positive image (to include; personal attire, mannerisms, language, technical competence, etc.) to employees, customers and similar industrial companies by ensuring a cost-efficient, quality product is produced in accordance with the customer's requirements.
Strong analytical and personnel management skills required to clearly communicate and coordinate team efforts and interact with other departments and outside agencies.
Demonstrated experience requiring a high degree of proficiency in all MS Office Professional applications, especially MS Excel.
Qualifications
Education:
B.S. Mechanical/Electrical Engineering or ten years of experience managing engineering projects in lieu of Engineering Degree with High School/GED with Apprenticeship Diploma or additional vocational courses; or High School/GED with extensive military training and experience in hull, mechanical and/or electrical systems.
An accredited Project Management or Program Management course with certification of completion and/or PMP or PgMP certification through PMI (or similar) is preferred.
Experience:
Five (5) years of specialized experience in performing SUBSAFE/Level I Material work; four (4) years of experience in design, operation, maintenance, repair, testing installations or alterations of Naval Ships Hull and Deck Machinery Systems and Equipment; working knowledge of Navy data systems, and knowledge of Navy procedures for establishing and maintaining equipment maintenance requirements. Demonstrated experience ensuring/enforcing compliance with the Federal Acquisition Regulations (FAR) and the Cost Accounting Standards (CAS).
A minimum of three (3) years management/supervisory experience is required and with proven ability to meet schedule and budget goals. Experience managing the financial aspects of multiple types of Government contracts such as fixed price, cost reimbursable, incentive fee, award fee, and/or time & material.
Working Conditions
This position is considered PRODUCTION/OUTDOOR WORK which is characterized as follows.
The shipyard/base/manufacturing work environment; the site may contain mobility barriers with uneven ground level and obstructed pathways. Climatic and environmental conditions at the job site will be indoor/outdoor climate with various temperatures and noise levels caused by tools, machinery, equipment, and etc.
Physical Activity/Requirements
The physical demands described here are representative of those that must be met by an employee to successfully perform the essential functions of this job. Reasonable accommodations may be made to enable individuals with disabilities to perform the essential functions.
This position is considered
MEDIUM
work.
OCCASIONAL
FREQUENT
CONSTANT
Lift 20-50 pounds
Work in confined spaces , k neel, jump, run, work while lying on stomach/back, crawl, and use repetitive movements of the arms and hands.
Identify color differences
Wear PPE for skin protection
Lift 10-25 pounds
Climb stairs/ladders, stand, balance, stoop, squat, reach, and lift/carry objects
Twist body, sit with back supported, head forward/flexed, head tilted/rotated, and work with arms extended overhead
Operate a motor vehicle
Lift up to 10 pounds
Wear PPE protection for body, vision, and hearing protection
Additional Information Citizenship Requirements
Oceaneering Marine Services Division can only hire "US Citizens" who are not dual citizens of any other country to work at its' facilities. You can verify your citizenship with the Self-Check through E-Verify (uscis.gov), if available in your state of residence.
Security Clearance Requirements
Must have or be able to obtain a Secret Security Clearance issued by the U.S. Department of Defense, and candidates already having a clearance are preferred.
Applicant will be subject to periodic security investigations and must meet the eligibility requirements to obtain and maintain a security clearance issued by the US Government.
In addition to the security clearance, this position may require an additional background screening for base access.
Equal Opportunity Employer
All qualified candidates will receive consideration for all positions without regard to race, color, age, religion, sex (including pregnancy), sexual orientation, gender identity, national origin, veteran status, disability, genetic information, or other non-merit factors.