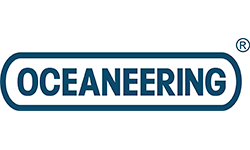 Company: Oceaneering
Skills: Diving
Experience: 5 + Years
Education: High School/Secondary
Employment Type: Full Time Contractor
Location: Morgan City, Louisiana, United States
No location/work authorization restrictions found.
---
Company Profile
Oceaneering is a global provider of engineered services and products, primarily to the offshore energy industry. We develop products and services for use throughout the lifecycle of an offshore oilfield, from drilling to decommissioning. We operate the world's premier fleet of work class ROVs. Additionally, we are a leader in offshore oilfield maintenance services, umbilicals, subsea hardware, and tooling. We also use applied technology expertise to serve the defense, entertainment, material handling, aerospace, science, and renewable energy industries.
Position Summary Works below the surface of water, using surface supplied commercial diving or saturation diving equipment to inspect, repair, remove, or install equipment and structures.
Duties & Responsibilities
ESSENTIAL
Carries out non-destructive testing such as tests for cracks on the legs of oil rigs at sea.
Cuts and welds steel, using underwater welding equipment, jigs, and supports.
Inspects and test docks, ships, buoyage systems, plant intakes and outflows, and underwater pipelines, cables, and sewers, using closed circuit television, still photography, and testing equipment.
Installs pilings or footings for piers and bridges.
Installs, inspects, cleans, and repairs piping and valves.
Obtains information about diving tasks and environment conditions.
Operates underwater videos, sonars, recordings, and related equipment to investigate underwater structures or marine life.
Repairs ships, bridge foundations, and other structures below the water line, using caulk, bolts, and hand tools.
Salvages wrecked ships and/or their cargo, using pneumatic power velocity and hydraulic tools, and explosive charges when necessary.
Takes appropriate safety precautions, such as monitoring dive lengths and depths, and registering with authorities before diving expeditions begin.
Takes test samples and photographs to assess the condition of vessels and structures.
Accomplishes all tasks assigned by the diving supervisor. In the event he/she is assigned a task for which he/she does not consider himself/herself qualified either by training and/or experience, he/she shall immediately inform the diving supervisor.
Reads, understands, and complies with all Oceaneering policies, regulations and instructions, and with applicable governmental regulations as they relate to his/her qualifications or performance while engaging in diving operations.
Maintains a high level of physical fitness and be in possession of an in date approved medical certificate of fitness to dive.
Complies with regulations or instructions concerning the use, maintenance, and repair and testing of all diving equipment provided for the operation.
Reports to the Diving Supervisor and/or the Operations Manager any recent medical treatment or illness so that a proper determination can be made concerning his fitness to dive. Also advise on any medication currently or recently used.
Reports to the diving supervisor any defect or malfunction of the diving equipment provided for the operation.
Follows safe diving practice at all times during the diving operation whether on deck or in the water.
Ensures that his diving equipment has been correctly maintained, prepared and tested before each dive. The requirement to always check out his equipment prior to every dive should never be delegated to others.
Maintains a diver's log book in which includes details of all dives, medical examinations and courses taken.
Qualifications
REQUIRED
High School Diploma or General Education Degree (GED).
Holds a commercial diving school certification of graduation.
Minimum five (5) years commercial diving experience.
ADC mixed gas card.
Must be able to obtain a valid Passport and Transportation Worker Identification Credential (TWIC).
DESIRED
EMT/DMT certifications.
NDT certifications.
U/W welding, mechanical expertise (including hydraulics, diesel, gasoline).
IMCA Diver Certification.
KNOWLEDGE, SKILLS, ABILITIES, AND OTHER CHARACTERISTICS
Knowledge of appropriate steps to analytical problem solving.
Ability to establish and maintain cooperative working relationships.
Ability to work in a team environment, remaining attentive to ideas, recognizing responsibilities, and actively participating with others to accomplish assignments and achieve desired goals.
Treats others fairly and with respect.
Knowledge of department's policies, rules, regulations, business goals, vision, organizational structure, culture, philosophy, operating principles and values, etc.
Ability to establish and maintain project priorities.
Seeks out new learning experiences.
Identifies what needs to be done and takes action before being asked or required.
Additional Information
This position is considered OFFSHORE WORK which is characterized as follows:
Outdoors and indoors, day and night, as well as over/near water.
Requires working on or near moving equipment and vibrating equipment.
Frequently the humidity is above 90%, noise is over 85 decibels and the light is intense/glare.
Potential exposure to open fire/flames/sparks.
Constant exposure to airborne dust, fumes, and gases.
Work surface is stable, height is elevated.
The physical demands described here are representative of those that must be met by an employee to successfully perform the essential functions of this job.
Reasonable accommodations may be made to enable individuals with disabilities to perform the essential functions.
This position is considered HEAVY work.
OCCASIONAL
Lifts 50-100 pounds.
Works in confined spaces, kneels, jumps, runs, works while lying on his stomach/back, crawls, and uses repetitive movements of the arms and hands.
Differentiates between colors.
Wears PPE for skin protection.
Eye protection.
FREQUENT
Lifts 25-50 pounds.
Wears PPE for head and hands.
Climbs stairs/ladders, stands, balances, stoops, squats, reaches, and lifts/carries objects.
Twists, sits with back supported, head forward/flexed, head tilted/rotated.
Works with arms extended below the waist, unsupported, elbows flexed, wrist supported/unsupported.
Operates a motor vehicle.
CONSTANT
Lifts 10-20 pounds.
Stands and walks.
Wears PPE for body, vision, and hearing protection.
Equal Opportunity Employer
All qualified candidates will receive consideration for all positions without regard to race, color, age, religion, sex (including pregnancy), sexual orientation, gender identity, national origin, veteran status, disability, genetic information, or other non-merit factors.