BP

Featured Employer
Chicago, Illinois, United States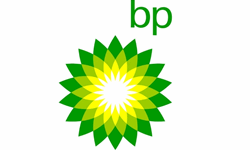 Company: BP
Skills: IT - Software Development
Education: Bachelors/3-5 yr Degree
Employment Type: Full Time Contractor
Location: Chicago, Illinois, United States
---
Role Synopsis:
BP has embarked on an ambitious plan to modernize and transform using digital technologies to drive efficiency, effective and new business models.
You are a Software Engineering Lead who works as a senior member within a team to provide innovative, custom built software to BP colleagues and external users. This custom software either supports revenue earning activity or helps reduce costs within BP functions by automating manual activity. Ultimately, this work will help us become a digital leader in our sector, so we can drive energy transition and solve real-world problems.
First IT&S Posting
At IT&S, all the roles are within Chapters. While your role will continue to remain within the Chapter, your initial activities described below may change over time.
Strong experience building responsive web applications and mobile apps using advanced JavaScript libraries and modern frameworks such as ReactJS and AngularJS. Development experience for both mobile and desktop is essential
Proficiency with server-side languages such as Java, .NET, Python, etc.
Knowledge of REST architectures and API design. Understanding and experience with Microservices and cloud environments (Microsoft Azure and AWS)
Experience in continuous delivery and continuous integration (such as Jenkins or Azure DevOps deployment pipeline), unit testing, test automation and behavior driven development (with JBehave or similar). You know how to design high-quality, maintainable code for the long-term.
Key Accountabilities:Team
: Developing the capability of your teams to deliver the most agile solutions is one of your top priorities. Our culture is exploring, thinking and doing, and you will live this every single day. Working across the team you will identify, assess and manage risks that may affect the success of the project.
Relationships
: You will develop and maintain a series of internal and external stakeholder relationships and support project delivery. You will work with the team to get the most value from current applications and emerging technologies, leading technical thinking across a wide range of technologies. The role requires ability to influence and inspire change in a positive and impactful way.
Software Engineering:
You will lead teams of software engineers and business analysts to facilitate the translation of relevant business requirements into designs for technical platforms.
You will design, test and operate custom built or customised IT solutions aimed at improving business delivery processes. You will act in accordance with professional engineering practices, including Internet protocols, coding standards and reviews, source control management, design and operations processes.
Technology
: You will build awareness of internal and external technology developments, managing the delivery of process and system improvements, identifying and implementing continuous improvement plans for and ensuring best practice is shared across the team.
Safety and Compliance
: Safety of our people and our customers is our highest priority. We will advocate and help ensure our architectures, designs and processes enhance a culture of operational safety and improve our digital security.
Essential Education:
Ideally a Bachelor's (or higher) degree from a recognized institute of higher learning, ideally focused in Computer Science, MIS/IT, Mathematics or a hard science.
Essential Experience and Job Requirements:Technical capability:
Essential Skills:
Programming/Software Development
Requirements Definition and Management
System Design
Technical Specialism
Emerging Technology Monitoring
Methods and Tools
Desirable Skills:
Application Support
Data Design
Business Analysis
Quality Management
Release and Deployment
Systems Integration
Porting/Software Configuration
Capacity Management
Data Analysis
Business capability:
Leadership and EQ:
You always empower people - encouraging positive team morale and ensuring that every team member with expertise has the power to make decisions, at the lowest possible level.
You always get the basics right, from quality development conversations to recognition and ongoing performance feedback. You can develop, coach, mentor and inspire others.
You comply with BP's Code of Conduct and ensure your team does too. You also demonstrate strong leadership of BP's Leadership Expectations and Values & Behaviours.
You create an environment where people listen and can speak openly about the good, the bad, and the ugly, so that everyone can understand and learn.
You embrace a culture of change and agility, evolving continuously, adapting to our changing world. • You are an effective team player, naturally looking beyond your own area/organizational boundaries to consider the bigger picture and/or perspective of others, and building trust-based relationships with leaders and employees across IT&S and BP. • You are self-aware and seek input from others on your impact and effectiveness.
You apply judgment and common sense at scale - you use insight and good judgment to deliver commercially sound, efficient and pragmatic decisions and solutions and to respond to situations as they arise.
Cultural fluency - you operate across cultural boundaries with sensitivity.
Manager Expectations
Provide ongoing feedback to your employee tree, both formally and informally, with the aim of supporting their performance and development within the Chapter
Coach and mentor to help build domain experience amongst peers
Be responsible for Chapter member's personal development and the management of performance reviews
Contribute to relevant supply and demand conversations, to adequately staff squads with appropriately skilled employees
Assess candidates as part of the Talent Acquisition process, interviewing to identify future IT&S talent
Sharing knowledge (cross-pollination) between Chapter members that can be utilised by various Squads
Desirable Criteria:
Has good knowledge and understanding of modern development methodologies (Agile using Scrum and/or Kanban).
Knowledge of DevOps practices and techniques such as Value Stream Mapping, Lean, flow, eliminating waste.
Experience with modern approaches to source-code management and control through tools like TFS and Git/GitHub.
Good interpersonal skills including the ability to relate complex topics in simple and accessible language.