BP

Featured Employer
Chicago, Illinois, United States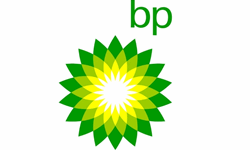 Company: BP
Skills: Drilling Engineering
Education: Bachelors/3-5 yr Degree
Employment Type: Full Time Contractor
Location: Chicago, Illinois, United States
---
Role Synopsis
BP has embarked on an ambitious plan to modernize and transform using digital technologies to drive efficiency, effective and new business models. You are the Platform Engineering Specialist, working within a team that provides custom-built or customized IT platforms for BP colleagues and external users. IT platforms generally support hosting of applications, which in turn, supports revenue earning activity for BP, or directly provides business functionality in the same vein. Strong themes running throughout Platform Engineering include automation of manual activity, focus on operational integrity at scale, optimization of technical resources, and speed to value.
First IT&S Posting
At IT&S, all the roles are within Chapters. While your role will continue to remain within the Chapter, your initial activities described below may change over time.
The first activity for this role is working as a forward/field engineer, embedded in the Upstream Digital teams. You will:
Bring your creativity to establish best practices and promote them through means such as creating deployment templates, simplify their adoption with One Click deployments etc.
Work with the core engineering in the Microsoft Azure Platform Services team (who manage BP's Microsoft Cloud) to represent the interests of Upstream, providing feedback and opportunities to improve the platform services they offer.
Lead Upstream's Azure optimisation efforts to identify opportunities to reduce costs, educate the Upstream community of Architects, Service Owners and Squads to drive savings and showcase success
Provide engineering support to Upstream projects as required
Key AccountabilitiesTeam:
You will work with users, Software Engineers and Business Analysts to understand how to best translate requirements into technical solution designs for platforms. You will develop and test custom built or customized IT platforms and contribute to technical designs. You are familiar with platform technologies and can operate and maintain custom built or customized IT platforms. You will work according to professional engineering practices, including Internet protocols, coding standards and reviews, source control management, build processes and operations.
Platform:
You will provide input to iterate and improve technical standards for platform engineering based on Agile delivery solutions. You will work with the team to maximize value from current applications and emerging technologies, showing technical thought leadership in your business area across a wide range of technologies.
Relationships:
You will collaborate with peers across IT&S teams throughout the full software and solution delivery lifecycle.
Technology
: You will build awareness of internal and external technology developments, identifying and implementing continuous improvement plans for Platform Engineering and ensuring best practice is shared across the team.
Safety and Compliance:
Safety of our people and our customers is our highest priority. You will advocate and lead in this and promote a culture of security and compliance in everything that we do.
Essential Education
Ideally a Bachelor's (or higher) degree, preferably in Computer Science, MIS/IT, Mathematics or a hard science.
Essential Experience and Job RequirementsTechnical capability
Primary Skills:
Expertise and experience in Azure cloud platforms and services
Network and System Design
Programming/Software Development
Release and Deployment
Modern development methodologies (Agile using Scrum and/or Kanban)
Capacity Management
Emerging Technology Monitoring
Methods and Tools
Desirable Skills:
DevOps practices and techniques such as Value Stream Mapping, Lean, flow, eliminating waste Availability Management
Modern approaches to source-code management and control through tools such as TFS and Git/GitHub
Good interpersonal skills including the ability to relate complex topics in simple and accessible language.
Exposure to adjacent domains such as platforms, storage, databases, etc. You know your way around a command-line.
Leadership and EQ:
You embrace a culture of change and agility, evolving continuously, adapting to our changing world.
You are an effective team player, looking beyond your own area/organizational boundaries to consider the bigger picture and/or perspective of others, while understanding cultural differences.
You continually enhance your self-awareness and seek input from others on your impact and effectiveness.Well organized, you balance proactive and reactive approaches and multiple priorities to complete tasks on time. • You apply judgment and common sense - you use insight and good judgment to inform actions and respond to situations as they arise.
You comply with BP's Code of Conduct and demonstrate strong leadership through BP's Leadership Expectations and Values & Behaviours.
Manager Expectations:
Coach and mentor to help build domain experience among more junior platform engineers
Help your Chapter member's personal development
Assess candidates as part of the Talent Acquisition process, interviewing to identify future IT&S talent
Sharing knowledge (cross-pollination) between Chapter members that can be utilised by various Squads
Flexible Working
In IT&S we are committed to providing flexible working arrangements. Agile or flexible working encompasses a wide range of working options, which help people to achieve their full potential. It is more than ad-hoc home working or part time working; it's about role modelling BP's IT technology to get a job done, in a way that works well for both the business and our employees.
So even if a job is advertised as full time, please contact the hiring manager or the recruiter if you would like flexible working arrangements to be considered.