BP

Featured Employer
Pangbourne, United Kingdom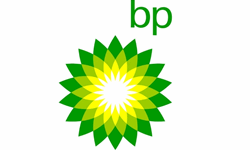 ---
We have a new opportunity for an Expert Technologist, Thermal Management - E-Mobility & Low Carbon to join the Formulated Products Technology (FPT) team in Pangbourne.
A dedicated team has been created within Castrol's Research & Innovation organisation to define the new e-fluid technologies and lead the way they are defined within the industry. The team will be pioneering unique testing and monitoring methods to drive efficiency and economy.
Job Purpose
The expert technologist, Thermal Management, will work with the team to lead multi-faceted technical partnerships with major manufacturers to ensure Castrol's new dielectric battery coolants deliver what vehicle manufacturers and drivers want: to go further on a single charge, charge their vehicles rapidly while ensuring long-lasting battery health and enable longer life of transmissions and component parts.
The role of the expert technologist in this exciting new team will include developing detailed thermal models to show the advantages of Castrol's new battery coolants, proposing and delivering projects to support the E-mobility strategy.
Key Accountabilities
Initiate, plan and deliver projects focused on research into the thermal management of automotive hardware using novel e-fluids in delivery of strategic understanding, embryonic product concepts, intellectual property for the lubricants business.
A significant part of the role is to build computer simulation models to help evaluate the performance of specific cooling or transmission lubrication systems and concepts and to use these models to show the benefits of Castrol e-fluids.
The projects will include co-engineering with OEMs and their suppliers to meet the demands of future vehicle technologies and fundamental research with Universities and other establishments.
Assist the Vice President, Research & Innovation (R&I) and the Research Managers in developing and executing the R&I strategy.
Proactively give technical guidance to technologists in the lubricants research teams.
Manage project budgets, and report deviations from plans so appropriate adjustments can be made.
Raise the profile of the R&I research within the wider FPT, BP and externally, through the support of OEM relationships, by preparing and delivering presentations on projects.
Develop and maintain strong collaborative working relationships of importance to FPT to internal & external stakeholders.
Specify and manage projects with internal and external partners. Ensure knowledge captured from the projects is shared with all relevant stakeholders.
Present project results and technology strategy at internal and external fora.
Essential Skills & Experience
Degree in mechanical, automotive or chemical engineering with at least five years' experience working in the automotive industry.
Further degree (eg PhD) and/or chartered status would be desirable.
Experience of EV systems, as well as ICE, is strongly preferable.
Deep understanding of the principles of heat transfer and fluid mechanics - able to interpret and predict the performance of thermal management components and systems, the transfer of thermal energy between elements of a system (heat exchangers etc).
Expert in the use of one-dimensional thermal network analysis using industry standard software such as GT-Suite, Simcenter Amesim, FloMASTER, etc. Experience / knowledge of 3-D CFD / FEA packages such as ANSYS, Simceter 3D (Star CCM+), and vehicle-level simulation tools is highly desirable. Use of these modelling packages in an automotive thermal management environment is essential.
Ability to design and carry out experiments to define and characterise thermal material components & system design in collaboration with partners to develop deep insights for Castrol.
Familiar with battery thermal management systems.
Knowledge of appropriate fluid properties.
Capability to analyse and interpret experimental results and apply appropriate modelling and simulation techniques to reduce resources and cycle time for consecutive programmes.
Capability to positively coach and mentor technical staff and groups in area of expertise.
Capability to translate technical expertise into engaging materials and interactions with non-technical staff.
Proficiency at presenting at expert industry conferences.