Core Lab

Featured Employer
Saint Rose, Louisiana, United States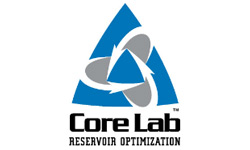 Company: Core Lab
Skills: QA / QC / Inspection
Experience: 2 + Years
Education: High School/Secondary
Employment Type: Full Time Salaried Employee
Location: Saint Rose, Louisiana, United States
In order to apply for this position, applicants MUST meet the following criteria. If your resume does not match these criteria, you will not be able to apply for this position.

---
INSPECTION SUPERVISOR
JOB SUMMARY
Under the direction of the Location Manager, performs inspection work in petroleum and petrochemical terminals and refineries on board barges and ships following API standards and instructions given by Saybolt from time to time including, without limitation, the Saybolt Global Inspection Manual. Performs routine office duties including updating information, generating reports from field documents, coordinating activities between Inspectors and operations staff, interacting with terminals, refineries and clients, and assisting with all inspection department work available in the location of the office. Performs API voyage analysis techniques and cargo discrepancy investigations. Under the direction of the Location Manager, trains and supervises lower level Inspectors in the performance of these job duties and responsibilities. Must be well trained in job safety requirements and supervises the safety training of other inspection staff.
DUTIES AND RESPONSIBILITIES
Must demonstrate an understanding of the chapters of the API Manual of Petroleum Measurement standards that apply to petroleum measurement, sampling, and inspection work. Verifies the accuracy of measurement equipment according to API standards.
Performs visual cleanliness inspections of tanks including entering confined spaces
Takes product measurements and samples; accurately and promptly performs related calculations; completes required reports and forms clearly and promptly; performs inventories; completes non-petroleum or chemical inspection assignments.
Exercises procedural, safety and quality requirements specified in Saybolt Global Inspection Manual, Saybolt Safety Manual Revision 2, and company policies. Demonstrates an in-depth knowledge of the Saybolt safety program for Inspectors including, without limitation, Saybolt Safety Manual Revision 2 as promulgated from time to time by Saybolt; must maintain an exemplary safety record; must be conscientious about attending, participating and exercising a leadership role in safety meetings; takes a leadership role in observing and training other Inspectors in good safety practices.
Works safely in the presence of hazardous materials as defined in the appropriate Material Safety Data Sheets and in the presence of the normal hazardous conditions of inspection work sites.
Attends Saybolt Ethics training and maintains a record of conscientious adherence to Saybolt's ethics policy and standards.
Attends training and passes appropriate examinations in petroleum, chemical and gas inspection, including Right-to-Know training, hazardous materials transportation, and other safety training required by applicable regulations.
Supervises and perform field, documentation and safety training functions for new Inspector trainees and current Inspectors as directed by the Manager.
Supervises the inspection team on jobs requiring more than one Inspector.
Performs and interprets voyage analysis based on API procedures.
Performs appropriate investigations of cargo discrepancies of vessels, terminals and inspector procedures, equipment and data.
Performs audits of Inspectors, safety equipment, and safety and inspection procedures as directed by the Manager.
Periodically audits the condition and calibration of all inspection equipment used in the location, including entry of calibration results in the calibration records; trains Inspectors in correct equipment calibration procedures and record keeping.
Must be able to assume the role of Operations staff during vacations and/or temporary absences of these personnel.
Assists the Manager and Operations personnel with auditing of field documents when the workload demands.
Assists the Manager with performance evaluations of all Inspectors at the location based on actual observance of their field performance capabilities.
Performs other inspection department duties as assigned by the Manager or Scheduler. Must be willing to travel to other locations for brief periods to assist as necessary and as qualified.
EDUCATION REQUIREMENTS
Degree in engineering or equivalent field required with minimum 2 years experience as Senior Inspector (or an equivalent position).
LANGUAGE SKILLS
Must be able to read and understand all job and safety requirements in English. Ability to read, analyze and interpret instructional and technical materials relating to procedures and safety; and applicable government regulations. Must be able to write reports and correspondence clearly. Must be able to effectively present information and respond to questions from clients, vessels, terminals, managers, schedulers and other Inspectors.
MATHEMATICAL SKILLS
Ability to add, subtract, multiply, and divide in all units of measure using whole numbers, common fractions, and decimals. Ability to compute rate, ratio, percent, and quantities (linear, volumetric, or weight) and to read and interpolate applicable data and tables.
REASONING ABILITY
Ability to solve practical problems and deal with a variety of concrete variables in situations where only limited standardization exists. Ability to interpret a variety of instructions furnished in written, oral, diagram or schedule formats. Demonstrates an understanding of the legal and customer relations aspects of performing error-free inspection work. Ability to comprehend and use voyage analysis techniques.
LEADERSHIP SKILLS
Ability to guide less experienced personnel in the functions of inspection work at the location. Ability to teach and demonstrate the importance of following correct safety, equipment calibration, inspection field work and documentation, and ethical behavior to Inspectors and Senior Inspectors. Ability to interface with job site personnel and less skilled Inspectors in a professional manner. Ability to control emotions and focus on the job requirements.
OTHER SKILLS AND ABILITIES
Familiarity with basic computer skills in word processing and spreadsheet programs is helpful but not required; however Field Supervisors must possess the capability to learn these applications through instruction provided by Saybolt.
SOCIAL RESPONSIBILITIES
Maintains a professional appearance and attitude and works in harmony with fellow employees.
Interacts and communicates with job site personnel, clients, vessel personnel and Inspectors in a proper, professional and business-like manner at all times.
Must be able to handle difficult situations on the job without engaging in emotional outbursts.
TRANSPORTATION TO JOB SITES
Supervisors must have a vehicle in good, safe operating condition that can be used on the job for both personal and sample transportation in all ambient weather conditions. Supervisors are required to maintain the proper levels of automobile liability insurance on vehicles used for Saybolt assignments. Supervisors must also maintain a valid driver's license. Local travel and occasional out-of-town assignments are required.
JOB ASSIGNMENTS
Inspection Supervisors must be ready to accept job assignments at any time, including scheduled days off. Attendance and active participation at monthly safety meetings is required.
PHYSICAL DEMANDS
The physical demands described here are representative, but not necessarily all-inclusive, of those that must be met by an employee to successfully perform the essential functions of this job. Reasonable accommodations may be made to enable individuals with certain disabilities to perform the essential functions when safety is not compromised.
Saybolt requires Supervisors to meet the following physical qualifications:
Pass the drug and alcohol test specified by Saybolt for safety-sensitive employees.
Pass an annual pulmonary fitness test.
Qualify annually for respirator fit test.
Qualify annually, based on the results of an OSHA-designated blood test, for work in areas containing certain levels of hydrocarbon vapors.
Be able to safely perform inspection work while wearing required safety equipment, regardless of ambient weather conditions.
While performing the duties of this job, the employee is regularly required to stand for extended periods; use hands to handle, or feel objects, tools, or controls; talk or hear; and to smell. The employee frequently is required to walk, sit, and reach with hands and arms; and to stoop, kneel, crouch, or crawl.
Be able to climb storage tank ladders and stairs, typically 25 to 80 feet high, as required for any job assignment, while carrying 30 lb. of samples and/or inspection-related gear or equipment.
Be able to climb vessel gangways, ladders, Jacob's ladders and stairs, as required for any job assignment.
Be able to work in the presence of odors typical of petroleum or petrochemicals without allergic reactions or nausea, when such odors are within OSHA-designated TWAs.
Be able to work in confined spaces (as defined by OSHA), wearing appropriate respiratory and skin protection equipment.
Pass a physical examination by a physician designated by Saybolt, both before employment and at any time during employment upon request of Saybolt to confirm the Supervisor's ability to perform the essential job functions of the position.
WORKING ENVIRONMENT
The work environment characteristics described here are representative of those an employee encounters while performing the essential functions of the job. Reasonable accommodations may be made to enable individuals with disabilities to perform the essential functions when safety is not compromised.
While performing the duties of this job, the employee may be exposed to fumes, airborne particles, and toxic or caustic chemicals. Saybolt provides product information, training, engineering controls, and personal protective equipment in an effort to protect employees from exposure to potentially harmful levels of those materials. Employees are required to read product information, use available engineering controls, follow guidelines presented during training, and be able to wear and use appropriate protective equipment, including respiratory protective equipment, as may be required by the work environment.
The noise level in the work environment is usually moderate.
Core Laboratories is a leading provider of proprietary and patented Reservoir Description and Production Enhancement.
Located with over 70 offices in more than 50 countries in every major oil-producing province in the world. Core Laboratories remains dedicated to providing the technology our client's need to enhance their production. We continue to develop and acquire technologies that complement our existing products and services, and we disseminate these technologies throughout our global network.
Our Clients are the world's largest major, national and independent oil companies. Core Laboratories' reservoir optimization technologies are used to increase total recovery from existing fields. Our services enable our clients to optimize reservoir performance and maximize hydrocarbon recovery from their production fields.
Core Laboratories has taken extensive measures to ensure the services and data provided by all of our worldwide companies are of the highest quality and integrity. Our commitment to applying and developing new technologies to optimize reservoir performance is unsurpassed in the oilfield service industry. This commitment to technology and to our client's bottom line makes Core Laboratories, The Reservoir Optimization Company™.
Our Culture has been defined by over 70 years of business built on the principles of integrity and ethical conduct in the support of our clients. Our continuing primary goal is "to produce a quality product on time at a competitive price" in a manner consistent with these principles. The integrity of our company and ability to provide quality products and services to our clients are the essence of our business.
These same ethical standards are what we expect from our employees. We could not accomplish the extraordinary results we have in our past and will in our future without talented and dedicated employees – such as we have now.
It is the talented and dedicated employees that have positioned Core Laboratories as the leading provider of reservoir- optimizing technologies. You can feel and see this in our culture. Core Laboratories strives to create an environment for our employees so they can advance in their careers enabling both the company and its employees to build value. Our inclusive culture thrives on team-work and mutual respect for our differences. There are opportunities for everyone to grow.