Shell

Featured Employer
Turkey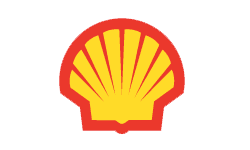 Company: Shell
Skills: Regulatory Compliance
Education: Masters Degree
Employment Type: Full Time Salaried Employee
Location: Turkey
In order to apply for this position, applicants MUST meet the following criteria. If your resume does not match these criteria, you will not be able to apply for this position.

---
Job Description
Purpose
To create and maintain safe, cost competitive and secure fuels & auto LPG transportation network in the country compliant with all legal and Shell global QHSSE policies/standards and requirements, as part of the E2E supply chain requirement. To develop and execute road transport contracting and strategies, managing hauliers and suppliers across country.
To develop and implement strategies for best class Haulier Professionalization as per Shell Group Standards.
To ensure compliance of Shell road transport activities with all legal, Shell global QHSSE policies/standards, Road Transport contracts, Costs, Processes and other relevant requirements.
Manage contractors in developing a professional and self-sustainable haulier organization, HSSE compliant and aligned with Shell Group standards;
Lead all Haulier Professionalization activities
Accountabilities
Manage road transport contracts e.g. assess haulier and driver performance, conduct contract reviews, haulier audits, manage penalties etc.
Manage Freight Billing and other haulier payments.
Identify areas for performance optimisation and deliver improvements (cost & efficiency challenges) in co-operation with CROSS team lead, OF manager, Contracts & Procurement, marketing partners (Retail, CMF, Aviation and Trading & Supply).
Actively drive compliance with global standard Downstream processes/systems and support the Sustain & Improve activities.
Own and lead the Continuous Improvement work in the country (RTCI) in co-operation with CROSS team lead and OF manager.
Manage and follow up on HSSE incidents, disseminate learnings and embed sustainable mitigations, through working with HSSE partners.
Continuously liaise with CROSS team lead and OF Manager to optimise transport capacity and budget.
Promote HSSE Best Practice and improvement initiatives, supporting their implementation, embedment and sustainment in the cluster. Active involvement in the Road Safety programmes in the country.
Participate in Road Transport Functional Network activities.
Continuous monitoring of haulier industry cost development, relevant legislative environment, keeping key internal and external stakeholders updated.
To ensure the Group Driving Standards are applied at every step of Road Transport operations and contracts are managed according to group standards.
To achieve break even operational cost while improving utilisation of trucks and increasing volume.
Maximum alliance with Retail & Commercial teams for convincing customers to join Road Transport system.
Contract manager is also responsible for recoveries from dealers / customers.
Manage road transport HSSE activities/programs and ensure local fleet is consistent with Shell minimum vehicle requirements, local vehicle specifications and global HSSE standard.
Engage with hauliers and stimulate them to apply a culture of proactive HSSE management in their operations/amongst their drivers and other staff.
Promote HSSE Best Practice and other improvement initiatives and support their implementation.
Ensure management of any incident which includes investigation of incidents (including potential incidents with high severity ratings), TRIPODs analysis and communication of learning. Participate in incident investigation and follow up on implementation of agreed action plan.
Conduct onsite controls of drivers (incl. Driver Trainers if relevant) / vehicles (incl. vehicle maintenance procedure) to ensure full compliance of all activities fulfilled by the hauliers and drivers with legal requirements and global Shell standards.
Ensure a positive, self-driven mind-set is embedded among hauliers, so that the haulier professionalization process is self-sustainable.
Manage and lead the RT Pillar haulier audit process as per Shell group standards and maintain an audit trail, ensuring that gaps are bridged.
Lead and manage Haulier learning and competence development of their staff, ensuring effective transfer of knowledge through focused in-house workshops, and also liaise with third party trainers as and when required. Evaluate training effectiveness and provide quality assurance role regarding content and delivery of all training at site.
Organize haulier Town Halls, seminars, conferences and other major events. Deliver through world class Driver Training programs.
Carry out haulier audits and agree improvement programmes with them including setting and follow-up of targets.
Develop contractor organizations to ensure Shell HSSE policy/ standards and improvement plans, transportation standards, specifications, practices, procedures, and controls are enforced through contractors' infrastructure
Monitor and Report Operational Road Transport KPIs. Provide support to any company initiatives (e.g., Portfolio, Optimization projects, etc.) where there is RT involvement.
Local SME focal point on Technical Matters of auto LPG Road Transport matters (incl. vehicle and standards/specifications) for hauliers to refer to, and in close liaison with Group RT expertise Centre.
Ensure full compliance with ISO9001 Management Quality system and ISO27001 information security management systems.
Requirements
Engineering or Master level education in business administration/ Economics/supply chain discipline
Fluent in Business English, written and oral
Team Management Experience,
Excellent communication skills
Effective team player
Professional Skills:
Knowledge of Road transport operations especially on HSSE Management Deep knowledge of global Shell HSSE standards and local legislation
Excellent stakeholder management skills for internal and external stakeholder management, customer service and influencing skills
Knowledge/Skill on contract management and economics
Contractor HsseSkill Governance And AssuranceKnowledge Hsse Risk Management Prep.SupportKnowledge Incident Investigation And LearningSkill Road SafetyKnowledge Suply Chain SchedulingKnowledge Supplier And Contract ManagementSkill Supply Chain Contracts And NegotiationsKnowledge
Learn More about Shell: Watch their Life at Shell Video