BP

Featured Employer
Jakarta, Jakarta, Indonesia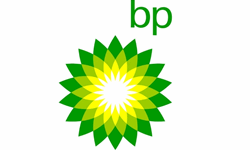 ---
Responsible for ensuring line activities meet Safety Standard Requirements, Meet Product Quality Standard Requirements, and Production Procedures, ensuring all the daily productions meet as per production planning, all the filling production equipment are well maintained and routinely inspected, ensuring KPI Filling Production has recorded and monitored and all filling production crew are compliant with HSSE and Site Rules.Castrol is a world-leading manufacturer, distributor and marketer of premium lubricating oils and greases with over 100 years of technological excellence. As a proud member of the BP group, we market our products in around 120 countries include Indonesia. Our operation is made possible by a close-knit network of over 7,000 talented employees across different functions. Together, we're keeping the world moving and you can be part of it. This role will be based in our blending plant in Cilegon, Merak, Banten province.


Key Accountabilities
Control all line crews working on the right way & in safety manner
Prepare all filling equipment and tools (empty pack, checklist, etc)
Perform production transfer activity to Warehouse and receive internal transfer from Warehouse
Ensure FOST, piping, and all valves, in right position, before, during and after production activity.
Maintain housekeeping in Line area, production area, and labeling room.
Control the Change grade activities base meet with SOP.
Prepare document and checklist for all filling line.
Manage, distribute, record, and report the use of consumable items
Prepare empty material for all filling line base on the FI / WO
COW (Control of Work) Role as Area Authority, Issuing Authority ,Isolation Authority, Fire Watcher, AGT.
Prepare Predictive and Preventive Maintenance for Filling Production Equipment.
Liaise and Coordinate with Maintenance Team to ensure all job are completed safely and on schedule.
Responsible for recording and reporting of Filling Production daily and monthly.
Requirements
Diploma in Engineering or equivalent
Have strong safety awareness
Experience in production as supervisor for industry for at least 1 years.
Good Leadership skill and able to manage staff, contractor and contract workers.
Good English communication skill