Connect Energy
Papua, Indonesia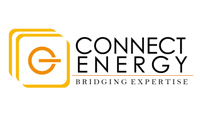 ---
Anticipate, identify and evaluate health related substandard condition and practices at the workplaces;
Perform appropriate industrial hygiene monitoring programs;
Implement appropriate control methods, procedures and program incompliance with all government regulations and recognized international standards; including PPE management programs;
Ensure the performance of industrial hygiene monitoring equipment's trough periodic maintenance and calibration;
Ensure food safety programs implementation meeting LNG Project requirements;
Deliver industrial hygiene programs with close coordination with the Tangguh Ops Site Industrial Hygiene team;
Provide health hazards awareness program to relevant workers;
Document and maintain records of activities for review and audit programs.
Requirements:
Minimum Education Level Required: University Graduate on related Technical Major
Minimum Working Experience: More than 5 years in similar position or similar field
Obtain professional certification in industrial hygiene (i.e. Higiene Industri Muda - HIMU);
Strong evidence on capability of performing industrial hygiene measurement and evaluation e.g. area and personal noise monitoring, BTEX, heat stress, mercury vapor, welding fume and indoor air quality;
Experience in implementing several core industrial hygiene programs such as Hearing Conservation Program (HCP), Respiratory Protection Program (fit testing), Hazardous Substance Management Program, Personal Protective Equipment management program, and Food Safety Program;
Experience in delivering industrial hygiene training e.g. manual handling, chemical handling, PPE and hearing conservation program;
Strong in communication skill and interpersonal skill;
Administration experience, familiar with MS Office;
Capable to communicate in English for both written and oral.