BP

Featured Employer
Sunbury-on-Thames, England, United Kingdom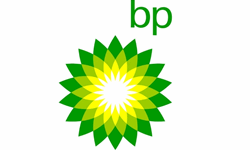 ---
Responsible for shaping activities and deploying resources for the specialism in line with business goals, driving continuous improvement in systems and processes, overseeing implementation of the relevant standards and contributing to strategic development for the specialism to ensure that deliverables continue to successfully meet the needs of the context. Specialisms: Business Interface; Data Management and Data Science; Digital Innovation.Role SynopsisWe envisage every digital platform or initiative at BP being Secure by Design in order to satisfy the scale and speed of the BP digital journey.
Are you a leader in Information Security Engineering who loves to promote security? Are you skilled at helping the developer community better understand why security is important and how they can take steps to secure themselves? Can you provide strategic and actionable insights into threats and drive the initiatives necessary to reduce the risk to BP Digital Journey? Do you have the discipline to deliver results through others that will influence and shape the face of Security? Are you ready to do all this on a massive scale, with a strong passion for ownership and accountability?
The Security Enablement IT Director forms part of the BP Digital Security Organization and plays a fundamental role is one of the two facets of the scalable modernization of security, enabling the developer community with security services and products to build in a secure manner. It is also the technical front door to the BP Security Services.
Your mission as a leader in the security space is to drive the structure, processes, and interactions needed to ensure a secure by default stance for our developer community.
You will be a critical part of an organization focused on positively influencing the security culture of the developer community within BP, understanding that at BP we see the developer community the builders of the future as everything moves to be code from infrastructure to applications to policy. The goal is to ensure the continued safety and security of our customers internal and external.
Key Accountabilities
Team: Your priority is to grow and lead a team of security consultants; provide strategic direction, day-to-day oversight and hands on engineering capability to support the developer community. You will do this by developing the capability of your teams to support our shift left agenda of BP in the developer community, in order to deliver the most agile and commercially vs cost-effective solutions. In addition, you will run and operate squads that will provide modern Security Enablement to BP digital initiatives, supporting the agile DevOps delivery of modern Security via the engineering teams and embedded security capability in the product squads outside of Security. Your squads will provide security engineering expertise to the developer community, running the security tooling in this domain, and providing fast feedback to developers in line with the agile development cycles in the CICD pipelines. In addition, you will manage squads that will be capturing all the technical security demand and working with he extended teams in and out of digital security, to continuously innovate the security processes in order to scale.
Safety and Compliance: You will advocate and lead in this and promote a culture security in everything that we do.
Investment and Delivery: You will seek investment to grow, renew and optimise your Service.
Technology: You will be supported by a security architecture function which will partner with you to agree the most suitable technology and operating model choices.
Leading change and Capability: This role require you to operate at scale while delivering the needs of a challenging and dynamic environment.
Essential Experience
BS degree in Computer Science, Computer Engineering, Electrical Engineering, similar technology degrees or extensive technology experience.
Deep Information Security domain knowledge with work experience to support it.
Successful history in delivering complex security programmes of work and working with developers
Experience in development and working with developers
Very good experience in agile planning and resource management in a matrix organization following DevOps principals
Flexible Working
We are committed to the provision of flexible working arrangements.