BP

Featured Employer
Budapest, Hungary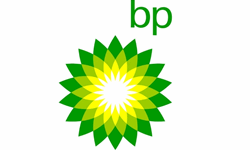 ---
Responsible for supporting software / platform engineering activities (depending on specialism), working with users to capture requirements, using basic technical capabilities to design, develop and maintain the relevant systems and ensuring compliance with the relevant standards. Specialisms: Software Engineering; Platform Engineering.
Discover how our diverse, talented people are leading the way in making energy cleaner and better - and how you can play your part in our world-class team.
Join our team and advance your career as a
Platform Engineering Specialist
If you join our IT&S team, you may have the following
responsibilities
:
Execute our CICD pipeline, support platform users on deployment and version control issues
Drive continuous improvements in Salesforce platform tooling, drive automation on Salesforce platform, write new scripts to automate repetitive platform tasks
Ensure BPs Strategic IT Platform Standards set out by the Salesforce Centre for Enablement (C4E), implement a robust governance framework that controls changes across environment.
Support other teams in resolving issues with the Platform, reviewing code and configuration implemented by projects, managing multiple Salesforce Environments
Collaborate with peers across IT&S teams throughout the full software and solution delivery lifecycle.
In the
Platform Engineering Lead
role, we have the following
requirements
:
2+ years of experience of building scalable programmatic and declarative automation (i.e. Apex, Process Builders, Visual Flow)
Knowledge of Salesforce industry standards and best practices
Understanding of GIT and Version Control Systems (e.g. Azure DevOps, BitBucket, GitHub)
2+ years of experience with CICD tools (e.g. Jenkins, CircleCI, Copado etc)
2+ years of experience with Salesforce Deployment tools (i.e. ANT/Force.com migration tool, Salesforce DX CLI).
Passionate on automation and keen eye to identify and automate manual processes.
Self-Starter with ability to handle multiple tasks and shifting priorities
Thinks clearly and calmly under pressure
Places emphasis on client satisfaction
Fluency in English
At BP
we provide
the following environment & benefits to you:
a company culture where we respect our diverse and unified teams, where we are proud of our achievements and where fun and the mindset of giving back to our environment are highly valued
possibility to join our social communities and networks
chill-out and collaboration spaces in a modern office environment
learning opportunities, language courses and other development opportunities to shape and advance your career path
different bonus opportunities based on performance, wide range of cafeteria elements
life & health insurance, medical care package
company laptop
phone for private usage
opportunity to work from home: up to 2 days / week based on team agreement
In IT&S we are committed to providing flexibility for our employees. Agile or flexible working encompasses a wide range of working options which support individuals in reaching their full potential. It is more than ad-hoc home office opportunity or part-time working possibility, it is about finding the best way and role modelling BP's IT technology to get a job done, that works well for both our business and our employees.
Apply now to our team and lead BP through the biggest modernization of our decade!
https://jobs.bp.com/job/hungary/platform-engineering-lead/198/13506786