BP

Featured Employer
United Kingdom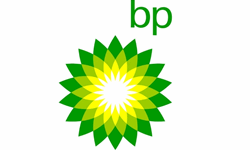 ---
Responsible for providing project engineering expertise for delivering a substantial subset of a moderately complex project and directing contractors and for cross-discipline coordination with other project team members to drive integrated technical integrity of the project and to complete assigned work activities across all phases of the project are delivered in accordance with BP, HSSE, and ethical standards and in compliance with all relevant statutory requirements.
About the role - Deliver the strategy for regional aftermarket services
Integrates GSS Aftermarket Services in the support of regional activities and Area Development Plan (ADP).
Exhibits exemplary HSSE leadership to BP and Subsea Suppliers / Service Providers.
Partner with Suppliers' Operations Managers (Aftermarket services) to arrange the aftermarket support services
Partner with Subsea Operations and Subsea Wells teams to align existing Regional LoF Aftermarket Services with GSS Aftermarket Strategy.
Support the GSS Aftermarket Services strategy building a global team delivering services across all operating functions
Provide strategic direction of the services function globally in the delivery of GSS AOP commitments.
Develop regional strategy for global spares and tooling
Be agile
Apply agile design principles to the regional GSS services team structure and maintain optimum team size through the use of functional resources
Apply agile frameworks to drive key improvement initiatives within the services organization to improve HSSE, quality and competitive performance.
Collaborate to deliver great outcomes
Develop collaborative relationships with Regional Aftermarket Managers of BP subsea hardware suppliers / service providers, i.e. OneSubsea, TechnipFMC, Baker Hughes GE.
Support management / periodic re-negotiation of services elements of Global Frame Agreements.
Support new projects with aftermarket services call off and new contract strategies.
Host workshops with internal stakeholders, operating functions (GPO, GWO and GOO) and suppliers to determine strategic direction for the aftermarket function.
Be customer centric to the operating functions (GPO, GWO and GOO), GSS support functions and suppliers
Actively stay abreast on external technology development relevant to the GSS advancing subsea strategy and develop processes and/or tools to enable this information to be shared across our industry
Simplify and improve performance
Support and deliver Aftermarket Services Good to Great program by working together with all GSS Aftermarket Services regions, GSS functions, operating functions and suppliers. Focus areas include among others:
Benchmarking and Performance management
Modernisation and Transformation of processes
HSSE initiatives including implementation of self-verification and regular safety forums
Implement global Aftermarket Services Operating model
Support transparent performance management of the Aftermarket Services function to share internally and with stakeholders
About YouEssential Education
Degree qualified engineer in relevant subject (Mechanical, chemical or petroleum engineering)
Chartered Engineer (CEng) or PE License equivalent
Essential Experience and Job Requirements
Track record in the application of agile work methods at BP
Agile Product Owner training
Over 15 years oil and gas experience with a strong understanding of subsea engineering and project management.
Demonstrated track record of safety, environmental and regulatory compliance
Demonstrated skills in leading a multidiscipline team
Strong understanding of offshore drilling and completion operations
Working knowledge of Quality Assurance processes for the manufacture of subsea equipment.
Growth mindset
General awareness of material control and inventory management (e.g. spare parts and tooling)
Preferred experience in well related SPS tooling.
Strong behaviours and knowledge of BP leadership expectations
Desirable Criteria:
Project Management Professional (PMP) with technical bias.