OSSAI TECHNICALS LIMITED

Featured Employer
Lagos, Lagos, Nigeria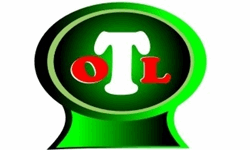 Company: OSSAI TECHNICALS LIMITED
Skills: Paramedic / Nurse
Experience: 15 + Years
Education: Tech/Vocational Cert/Apprenticeship
Employment Type: Rotational Salaried Employee
Location: Lagos, Lagos, Nigeria
No location/work authorization restrictions found.
---
SERVICE DIMENSIONS
Assists the SMO DW District in the management of the Emergency Department (ED) and in raising the preparedness of PHC Clinic personnel to emergency matters;
Is responsible for handling the medical supply (pharmacy, consumable...), equipment provision & maintenance for Lagos Clinic Emergency Room (ER);
Assists the SMO DW in performing nursing cares, out-of-hours consultations and Annual Medical Certifications for Expatriates;
Handles the orders to the French Pharmacy Supplier, monitors the whole supply procedure and interacts with the Pharmacy Coordinator, with COMPANY Procurement, Transit and Finance;
Conducts Emergency Training for nurses and First Aid Training sessions.
Activities
'Head Emergency' position:
Supervises nurses and ancillary personnel from the ER, directing them for handling patients with critical conditions; assists them in getting familiar with their technical environment;
Assists the Nursing Manager in issuing emergency protocols for nurses;
Assists the Nursing Manager in the implementation of a new 'Electronic Health Management System';
Assists the Nursing Manager and SMO DW in handling overseas Medrescue/Medevac;
Prepares, maintains and operates a kit of medical equipment amenable to be immediately transported and deployed on the scene in case of multiple casualty;
Supervises the purchase of drugs, consumables and equipment from the French pharmacy Supplier and monitors (UNISUP/SAP) the purchase process from A to Z (PR, pO, Good Receipt 105...) in close partnership with Pharmacy Coordinator, C&P and Finance;
On call 24/7 (accommodated at the Clinic), performs out-of-hours nursing care and consultations on request from the nurse on duty and from SMO DW;
Reports all activities and provides hand-over notes to SMO DW.
Context and environment
Company E&P Nigeria is currently engaged in the redesign of its medical service provision in Lagos. The current facility, located at 10, Agoro Odiyan Street, Victoria Island, is expected to move by mid-2020 to EKO Tower 2 which has been built for purpose, with easier access. The position is expected to prepare all necessary arrangements.
The position works in partnership with all other professionals of the entity, particularly with the Nursing Manager, the Medical Admin. and the SMO; It looks up to the hierarchy for direction on policy matters.
Accountabilities
Provision of international standard Emergency Medical Care;
Provision of efficient and timely support to onshore and offshore sites and 24/7 medical attention to expat. population;
Contribution to good budgetary performance through cost control and appropriate maintenance.
HSE OBJECTIVES
Familiarizes self with COMPANY Emergency Procedures, safely carries out assigned responsibilities and reports any incident, unsafe act or operation;
Ensures all personnel under his / her supervision are well trained and aware of their HSE responsibilities with continuous monitoring to check compliance.
Qualifications / experience required
Diploma in General Nursing and license to practice;
Diploma in Accident & Emergency Nursing;
Diploma in Anaesthetic Nursing with at least 15 years working experience;
Advanced Cardiac Life Support and Advanced Trauma Life Support certifications;
Practical experience in medical support of Offshore/onshore Field & installations and isolated environment;
Strong and recognised abilities in Emergency Medicine at international standard.