BP

Featured Employer
Sunbury-on-Thames, England, United Kingdom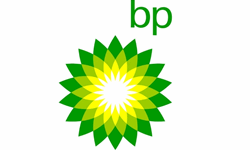 Company: BP
Skills: IT - Programming & Database
Education: High School/Secondary
Employment Type: Full Time Contractor
Location: Sunbury-on-Thames, England, United Kingdom
In order to apply for this position, applicants MUST meet the following criteria. If your resume does not match these criteria, you will not be able to apply for this position.

---
BP has embarked on an ambitious plan to modernize and transform using digital technologies to drive efficiency, effectiveness and new business models. You are the Data Management/Science Lead, responsible for enabling, advising and leading the delivery of a data management service in a specific domain.
You will promote data standards and resolve data management, migration, integration and data quality issues. You will also support delivery of business and operational data management strategies and implement improvements in data management practices whilst making sure we comply with data standards and guidelines.
Using data and information analytical tools, you will help to develop prototypes through the identification and extraction of the right data and manipulation of the data into formats. This may involve creating specialist interfaces, transformation routines, or data science algorithms which can be used by data scientists. You will operate in a dynamic and delivery-focused environment, with the resources of one of the world's most forward-thinking IT departments and leading IT vendors at your fingertips.
At IT&S, all the roles are within Chapters. While your role will continue to remain within the Chapter, your initial activities described below may change over time.
If you have experience in Finance, Financial Accounting, Financial Controls, Financial Compliance and can adapt and deliver solutions meeting the demand in the marketplace, come join our team.
Key Accountabilities Team:
You will support the adoption of industry data standards and the development of domain-specific standards, where appropriate. You will help to deliver data management strategies, including the identification and implementation of continuous data management improvements. You will deliver data requirement definitions including identification of gold data sources, appropriate methods of data retrieval and provisioning, security, etc. to support the development of data ingestion and provisioning pipelines.
Data:
You will design and support the development of data transformation routines using business rules and data science methods and tools to provide data scientists with new, enhanced data products for advanced analytics. You will support the development and maintenance of domain-specific data models, in collaboration with business data experts. You will also design and develop methods and techniques to ensure data integrity throughout the data lifecycle (e.g. addressing data at rest and in transit).
Technology:
You will build awareness of internal and external technology developments, managing the delivery of process and system improvements, identifying and implementing continuous improvement plans for Data Management & Data Science and ensuring best practice is shared across the team.
Relationships
: You will develop and maintain relationships with internal and external stakeholders, providing advanced data management knowledge to support delivery of business and operational data management strategies. You will also provide informal mentoring/training to junior members of the team. You will support the definition of data quality requirements, methods, and tools to enable the continuous measurement and management of data quality.
Safety and Compliance:
The safety of our people and customers is our highest priority. You will champion a culture of operational safety and help ensure our architectures, designs and processes enhance this while improving our digital security.
Essential Education
You'll have a degree-level education and/or equivalent relevant work experience.
You'll be a practitioner of data management/data science techniques.
Essential Experience and Job Requirements
Technical capability:
Strong understanding of/and exposure to common data science methods and techniques (e.g. ML, regression analysis) and tools (e.g. Python, R, Jupyter notebooks)
Essential
:
• Analytics
• Business Process Improvement
• Consultancy
• Data Analysis
• Data Management
• Information Management
• Requirements Definition and Management
Desirable:
• IT Governance
• Relationship Management
• Data Design
• Information Assurance
• Quality Assurance
• Sourcing
Business capability:
• Business Analysis
• Digital Innovation
Leadership and EQ
:
You always empower people - encouraging positive team morale and ensuring that every team member with expertise has the power to make decisions, at the lowest possible level.
You always get the basics right, from quality development conversations to recognition and ongoing performance feedback. You can develop, coach, mentor and inspire others.
You comply with BP's Code of Conduct and ensure your team does too. You also demonstrate strong leadership of BP's Leadership Expectations and Values & Behaviours.
You create an environment where people listen and can speak openly about the good, the bad, and the ugly, so that everyone can understand and learn.
You embrace a culture of change and agility, evolving continuously, adapting to our changing world.
You are an effective team player, naturally looking beyond your own area/organizational boundaries to consider the bigger picture and/or perspective of others, and building trust-based relationships with leaders and employees across IT&S and BP.
You are self-aware and seek input from others on your impact and effectiveness.
You apply judgment and common sense at scale - you use insight and good judgment to deliver commercially sound, efficient and pragmatic decisions and solutions and to respond to situations as they arise.
Cultural fluency - you operate across cultural boundaries with sensitivity.
Desirable Criteria
You have expertise in data-related technologies/languages (e.g. Python, R, etc.).
Relevant techniques may include statistical and data mining algorithms and machine learning methods such as rule induction, artificial neural networks, genetic algorithms and automated indexing systems.
You have significant relevant experience in a business analysis and consulting role.
You have practitioner experience in software engineering roles and methods.
You bring sound stakeholder management experience.
Flexible Working
In IT&S we are committed to providing flexible working arrangements. Agile or flexible working encompasses a wide range of working options, which help people to achieve their full potential. It is more than ad-hoc home working or part time working; it's about role modelling BP's IT technology to get a job done, in a way that works well for both the business and our employees.
So even if a job is advertised as full time, please reach out to the hiring manager or the recruiter if you would like flexible working arrangements to be considered.