BP

Featured Employer
Rotterdam, South Holland, Netherlands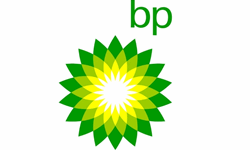 ---
Monitors and maintains the existing Process Control Network infrastructure, with particular focus on providing reliability and security. Provides expertise for expansion of this network as necessary.
Monitors/maintains/upgrades the Process Control network infrastructure equipment, implements equipment configuration changes as required.
Monitors/maintains/upgrades 200+ Windows-based Process Control related servers and workstations. Operating systems utilized include Windows Server 2008 R2 and beyond.
Monitors/maintains/upgrades the OSIsoft PI High Availability (HA) Archive- and Asset Framework servers, and ICU (OPC and OLEDB) interface nodes that are connected to the site LIMS system and the Plant Automation System infrastructure.
Works with plant personnel and other members of the Process Control team to evaluate new technologies that will provide value for the BP Rotterdam Refinery business unit.
Serves as a technical support resource to plant personnel for computing related systems and applications (e.g. Site Security, Corrosion- and Vibration-Monitoring, etc.) as well as general computing-related questions as required.
Provides troubleshooting expertise for all maintained computer/control systems 24/7
Provides design and specification development support to consultants, and system integrators Partakes in FAT / SAT witness testing.
The Computer Systems Analyst's primary responsibility is to ensure the availability and reliability of the Process Control multi-tier infrastructure within the refinery. This includes:
-Support of the Process Control Networks infrastructure (Layer 2/3 switches, firewalls and miscellaneous network equipment).
-Support of the various VMWare and Microsoft hypervisors connected to those networks, the hosted virtual machines and their interfaces with the site main Plant Automation Systems and Safety Instrumented Systems (Honeywell, Schneider Electric, Yokogawa).
-Cyber security is a key task with focus on state monitoring, and maintaining key systems that are required for disaster prevention (patching, anti-virus and intrusion detection) and disaster recovery (restore of system backups) .
-In addition, the incumbent is responsible for supporting business critical applications for supervisory process control, data-acquisition and equipment condition monitoring, like Aspentech Advanced Process Control software suite and OSIsoft PI Collective software suite, and for implementing new technologies in support of Business Unit goals.