BP

Featured Employer
London, England, United Kingdom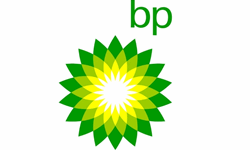 ---
The Downstream Retail business is growing and IT&S and the business work jointly on scoping, developing and rolling out digital solutions that underpin the strategy to drive efficient, effective and new business models.
The role is key to support and accelerate the digital transformation agenda of the B2B Fleet Business and will design technology solution which will support BP's B2B Fleet Business Products along with managing the technical delivery.
You will work with a team of experts across B2B Fleet technology and process areas from our retail sites to backend solutions. These solutions support revenue earning activity, generating new offers and helps reduce costs by automating manual activity. Ultimately, this work will help us become a digital leader, driving energy transition and solve real business problems. You will work in a team to provide custom built software to BP colleagues and external users. You will actively push API enabled, cloud-based solution, supporting various business offer keeping re-usability in mind to drive feature adoption. You will be working with an eco-system of suppliers delivering digital technologies and backend system.
You will work with business and IT experts to seek the optimum solution across markets leveraging technology agreed by architecture. Your expertise will be valued, you will develop technical solution and data design that is fit for purpose and you will see ideas becoming reality. But also ensure existing products are performing based on KPI and resolving any issues. You will also help drive the organisation forward to a dev/ops and agile setup with design thinking techniques. Strong themes running throughout include automation of manual activity, focus on operational integrity at scale, optimisation of technical resources, and speed to value.
At IT&S, all the roles are within Chapters. While your role will continue to remain within the Chapter, your initial activities described below may change over time. The Chapter will be based on your skill set and will be confirmed if you are the successful candidate.
Key AccountabilitiesTeam
: Developing to deliver the most agile solutions is one of your top priorities. Our culture is exploring, thinking and doing, and you will live this every single day. Working across the team you will identify, assess and manage risks that may affect the success of the project.
Relationships:
You will develop and maintain a series of internal and external stakeholder relationships and support project delivery. You will work with the team to get the most value from current applications and emerging technologies, leading technical thinking across a wide range of technologies. The role requires ability to influence and inspire change in a positive and impactful way. Works with users and business analysts to understand requirements.

Software Engineering:
You will help design, test and operate custom built or customised solutions aimed at improving business delivery processes. You will act in accordance with professional engineering practices, including Internet protocols, coding standards and reviews, source control management, design, test automation, data design, operations processes, identify technical debt and continuous improvement. Provides input to iterate and improve technical standards for platform engineering. Designs, develops, tests, custom software applications.

Technology:
You will build awareness of internal and external technology developments, managing the delivery of process and system improvements, identifying and implementing continuous improvement plans for and ensuring best practice is shared across the team.

Safety and Compliance:
Safety of our people and our customers is our highest priority. We will advocate and help ensure our architectures, designs and processes enhance a culture of operational safety and improve our digital security.
Essential Experience and Job Requirements:
We would love to hear from individuals with all or most of the following:
Cloud programming: experience working with Azure
FrontEnd development: JS, React, Angular
Backend development: .Net, Java
Databases: experience working with traditional RDBMS as well as NoSql DBs
OOP: Know-how and when to apply concepts like abstraction, encapsulation, composition, and polymorphism across a variety of languages and programming styles
Solid API design and development experience with security at the core of everything you do
Mobile development: for iOS and/or Android
Leadership and EQ
Embraces a culture of change and agility, evolving continuously, adapting to our changing world.
Effective team player looks beyond own area/organisational boundaries to consider the bigger picture and/or perspective of others.
Is self-aware and actively seeks input from others on impact and effectiveness
Excellent personal organisational skills - good balance of being proactive and reactive; ability to manage multiple priorities and complete tasks on time.
Provides input to iterate and improve technical standards for platform engineering.
Applies judgment and common sense- able to use insight and good judgement to enable commercially sound, efficient and pragmatic decisions and solutions and to respond to situations as they arise.
Ensures personal compliance with BP's Code of Conduct and demonstrates strong leadership of BP's Leadership Expectations and Values & Behaviours.Cultural fluency - actively seeks to understand cultural differences and sensitivities.
Desirable Criteria: You have good knowledge and understanding of modern development methodologies (Agile using Scrum and/or Kanban).
Knowledge of DevOps practices and techniques such as Value Stream Mapping, Lean, flow, eliminating waste.
Experience with modern approaches to source-code management and control through tools like TFS and Git/GitHub.
Good interpersonal skills including the ability to relate complex topics in simple and accessible language.Solid knowledge of adjacent domains such as platforms, storage, databases, etc. You know your way around a command-line.
Essential Education
A Bachelor's (or higher) degree from a recognized institute of higher learning, ideally focused in Computer Science, MIS/IT, Mathematics or a hard science.
Flexible Working
In IT&S we are committed to the provision of flexible working arrangements. So even if a job is advertised as full time, please reach out to the hiring manager or the recruiter as flexible working arrangements may be considered.