Halliburton

Featured Employer
Stavanger, Norway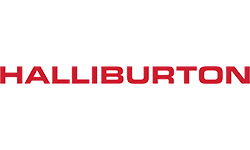 Company: Halliburton
Skills: Workover or Completion
Education: High School/Secondary
Employment Type: Full Time Salaried Employee
Location: Stavanger, Norway
In order to apply for this position, applicants MUST meet the following criteria. If your resume does not match these criteria, you will not be able to apply for this position.

---
På grunn av økende arbeidsmengde og spennende framtidsutsikter i vår Completion Tools avdeling, søker vi etter en proaktiv og teknisk dyktig brønnteknikker innen Service Tools faget.
Vi ser etter deg med utmerket brønnforståelse som kan kjenne seg godt igjen i Halliburton sine verdier; integritet, sikkerhet, samarbeid, konkurranse, kreativitet, pålitelighet og respekt.
Brønnteknikerne er våre representanter offshore, og Halliburtons ansikt utad på installasjoner og rigger i Nordsjøen. Sammen med kolleger og kunder jobber de sammen for å installere brønnkomponenter i brønnen på en sikker, pålitelig og effektiv måte.
Arbeidsoppgaver:
Du vil være ansvarlig for operasjonen offshore, fra mottak av utstyr, til utstyr er installert og testet, brønnverktøy demobilisert og erfaringer dokumentert. Du må kunne samarbeide og bidra på tvers av produktlinjer både internt og eksternt, for å sikre sømløse og effektive leveranser til våre kunder.
Delta på pre- og post jobbmøter onshore
Mottak, utsjekk og kvalitetskontroll av utstyr offshore
Sikker, pålitelig og effektiv utførelse av operasjoner offshore
Teknisk støtte til våre kunder offshore
Det forventes at våre brønnteknikere kryss-trenes og utvikler kompetanse innen flere av produktlinjene i Completion Tools
Arbeid på kontor/verksted ved behov kan være aktuelt
Kvalifikasjoner:
Kandidaten må ha fagbrev som brønntekniker og operasjonell offshore erfaring er en fordel.
Erfaring med pluggoperasjoner/sementering og eller andre relevante nedihullsoperasjoner.
Kandidater må kunne håndtere både engelsk og norsk som arbeidsspråk.
Gyldig Grunnleggende sikkerhets- og beredskapskurs.
Godkjent offshore helseattest.
Personlige egenskaper:
Stillingen krever at du med største selvfølgelighet følger bedriftens HMS prosedyrer, det samme gjelder også andre interne prosesser.
Kandidaten må ha god struktur og kunne håndtere komplekse og utfordrerne situasjoner på en god måte. Utmerkede kommunikasjons- og samarbeidsevner er også viktig for å kunne prestere i et godt samarbeidsmiljø.
Vi ser etter en kandidat som er nøyaktig, fleksibel, og evner til å sette seg inn i tekniske detaljer, vi er et oljeserviceselskap og ser etter deg som liker å yte service og har arbeidsglede.
Vi tilbyr:
Konkurransedyktige pensjons- og forsikringsordninger
Helseforsikring/behandlingsforsikring
Gunstig aksjespareordning
Fokus på teknologi og utvikling
Dyktige kolleger i et internasjonalt arbeidsmiljø
Arbeidssted:
Offshore
Product Service Line:
Service Tools
100% stilling
Kontaktinformasjon:
Kontaktperson for stillingen: Geir Jørgensen +47 909 30 099
Rekrutterer: Hilde Hægland (+47) 51 83 73 02
Søknadsfrist:
24.12.2019
English version:
Due to increased workload and an exciting outlook in the Completion Tools department, we are looking for a proactive and technically strong service specialist within Service Tools department.
We are looking for you who can identifies with Halliburton's values; Integrity, Safety, Collaboration, Competition, Creativity, Reliability and Respect.
The service operators are our representatives offshore, and Halliburton's public face on platforms and rigs in the North Sea. Together with colleagues and customers, they collaborate closely to install various well components in a safe, reliable and efficient manner.
Work Tasks:
You will be responsible for the operation offshore starting with reception of equipment, installation of equipment, demobilization of service tools, and ending with completion of final reporting. You are expected to collaborate and contribute across the product lines both internally and externally to ensure seamless and efficient service deliveries to our customers.
Participate in pre- and post-job meetings onshore
Reception, checkout and quality control of equipment offshore
Safe, reliable and efficient execution of operations offshore
Technical support to our customers offshore
It is expected that our service specialists x-train and develop competencies across the service lines in Completion Tools
Onshore work at the office or in the workshop if required
Qualifications:
Candidates need to have a trade certificate, and operational offshore experience will be an advantages.
Plug operations/ cementing or relevant downhole experience is preferred.
Able to handle both English and Norwegian as working language.
Valid GSK-Basic Safety and Emergency Course approved by NOG.
Valid Offshore health certificate
Personal qualities:
The position requires that you adhere to the Company's HSE procedures, and other internal processes.
The candidate must have good organizational skills and be able to handle complex and challenging situations in a good way. Excellent communication and collaboration skills will be important to perform in a collaborative working environment.
We are looking for a thorough and flexible candidate, with the ability to dig into technical details. As an oil service company, we are looking for candidates who can provide superior service and enjoy your work.
We offer:
Competitive pension- and insurance scheme
Company health service
Beneficial employee stock-purchase plan
Focus on technology and further development
Highly skilled colleagues in an international environment
Location:
Offshore
Product Service Line:
Service Tools
100% position
Contact Persons:
Contact person for the position: Geir Jørgensen +47 909 30 099
Recruiter: Hilde Hægland (+47) 51 83 73 02
Deadline:
24 th December 2019
Founded in 1919, Halliburton is one of the world's largest providers of products and services to the energy industry. With over 50,000 employees, representing 140 nationalities, and operations in approximately 70 countries, the company serves the upstream oil and gas industry throughout the lifecycle of the reservoir – from locating hydrocarbons and managing geological data, to drilling and formation evaluation, well construction, completion and production optimization. Halliburton's fascinating and proud history reveals a continuous focus on innovation and expansion that began with the company's founder, Erle P. Halliburton. After borrowing a wagon, a team of mules and a pump, he built a wooden mixing box and started an oil well cementing business in Duncan, Oklahoma.
In the 1930s, Halliburton established its first research laboratories where the company tested cement mixes, began offering acidizing services to break down the resistance of limestone formations and increase the production of oil and gas, and performed its first offshore cementing job using a barge-mounted cementing unit at a rig in the Creole Field in the Gulf of Mexico. This was the beginning of what was to become the world's most extensive offshore service.
Halliburton took the initial steps toward becoming a worldwide company in 1926. We sold five cementing units to an English company in Burma, the start of our Eastern Hemisphere operations, and Erle P. Halliburton sent his brothers to open our business in Alberta, Canada. We opened in Venezuela in 1940. By 1946, the company – using its innovative technology – had expanded into Colombia, Ecuador, Peru and the Middle East and began performing services for the Arabian-American Oil Company, the forerunner of Saudi Aramco.
In 1951, Halliburton made its first appearance in Europe as Halliburton Italiana SpA., a wholly owned subsidiary in Italy. In the next seven years, Halliburton launched Halliburton Company Germany GmbH, set up operations in Argentina and established a subsidiary in England.
In 1984, Halliburton provided all of the well completion equipment for the first multiwell platform offshore China. Two years later, Halliburton became the first American company to perform an oilfield service job on the China mainland
The final decade of the 20th century brought more changes and growth to Halliburton. The company opened a branch office in Moscow in 1991.
The company realigned its work into Eastern and Western Hemisphere operations in 2006, and in 2007, divided its service offerings into two divisions: Completion and Production, and Drilling and Evaluation.
Today, Halliburton offers the world's broadest array of products, services and integrated solutions for oil and gas exploration, development and production.
To learn more about career opportunities, please visit www.gohalliburton.com.
Halliburton is an equal opportunity employer.
Halliburton ranked in the Global Top 10 in the 2019 Rigzone Ideal Employer Rankings - find out more here.