BP

Featured Employer
Sunbury, United Kingdom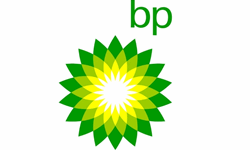 ---
As part of the Global Wells Organisation (GWO) Global Solutions team the Wells Engineer (Decommissioning) reports directly to the GWO Decommissioning Advisor, working as part of a multi-functional group to form a 'centre of expertise' for decommissioning within Upstream, delivering the Upstream Decommissioning Strategy and providing well decommissioning domain expertise to key partners. Building successful relationships to enable teamwork is a key aspect of this role. Key partners include: GPO Decommissioning Team, GPO Global Concept Development Team, GWO engineering and operations teams, Upstream Technology, GWO & GPO Procurement and Supply Chain Management (PSCM) as wells as key service providers, regulatory bodies and collaborative industry networks.
This role provides an excellent opportunity for a Wells engineer to broaden their experience, develop wells expertise at the back-end of the well lifecycle, build stronger business and financial awareness, improve their network both internally and externally, and to gain exposure to the rapidly growing decommissioning industry. It also provides an arena where the engineer can develop their leadership skills particularly in the areas of influencing, building reciprocal relationships and presenting to senior management.What's expected?
Support the GWO Decommissioning Advisor in the implementation of the Upstream Decommissioning Strategy
Influence a mindset change across GWO to reduce BPs exposure to decommissioning risk and cost through appropriate consideration of decommissioning throughout the entire well life cycle
Guide GWO input to GPO led Decommissioning Projects throughout the project life cycle as defined by BPs Decommissioning Common Process (Dcp)
Provide engineering support to discrete Region GWO led well P&A activity throughout planning and execution as defined by the Well Activity Workflow (WAWF)
Support the GWO OBO team in making a conceptual and operational difference to partner operated well decommissioning activities
Actively engage with external parties (operators, suppliers and regulators) in order to maintain an up to date view on well decommissioning practices, methodologies, technologies and performance; and influence where appropriate in support of the strategic objectives of Upstream Decommissioning Strategy
Lead in the effective collection and implementation of internal and external wells decommissioning lessons learned and standard methodologies
Support Upstream Technology in the development and implementation of the GWO Decommissioning Technology Plan and find opportunities to deploy new decommissioning technologies to improve performance
Provide wells decommissioning time and cost estimates and performance benchmarking analyses. This includes supporting the GPO Global Concept Development (GCD) team during early project sanction
Maintains the Wells elements of the decommissioning cost estimation models (DCEM + alternative models) in compliance with BP Practice 'Upstream Decommissioning Cost Estimation for Provisioning'
Support the Decommissioning Due Diligence Team (D3T) in providing decommissioning business planning governance and control, identifying continuous improvement opportunities and supporting Group and external auditing exercises
Contribute to the overall development of organisational capability in well decommissioning activities by mentoring other Drilling, Completions and Intervention & Integrity Engineers
Delegate for the GWO Decommissioning Advisor during periods of absence
Essential Skills & Education:
Strong background as a Well Engineer (drilling, completions, interventions or decommissioning), planning and executing well activities in both field and office-based positions on platform and subsea wells
Proficient in well time and cost estimation and performance benchmarking
Strong interpersonal, influencing and communication skills with proven ability to work effectively within multi-disciplinary teams
Ability to drive standardization and adoption of best practices in engineering to ensure continuous improvement in well activity delivery
Educated to Bachelor of Science or equivalent (or higher) in an engineering or scientific discipline
Proficiency in written and spoken English
Location:
Successful applicant can be based in either Sunbury or Aberdeen.