Oceaneering

Featured Employer
Utrecht, Utrecht, Netherlands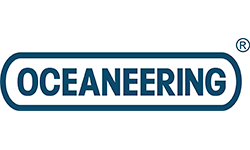 ---
Company Profile
Oceaneering AGV Systems, an Oceaneering International Company, develops, implements and markets Automated Guided Vehicle Systems (AGVs), navigation hardware, and software. We offer customized and automated transport solutions to efficiently, competitively and effectively meet the ever-increasing transport demands of various industries by increasing productivity, reliability, flexibility and safety standards through innovation, expertise and robustness. Oceaneering AGV Systems has been delivering automatic guided vehicle solutions to the world's leading companies for 30 years.
For more information please go to www.oceaneering.com and click on Products & Services, then click Automated Guided Vehicles (AGVs).
Duties & Responsibilities Purpose
As Project Manager, you are responsible for the successful execution of complex AGV projects within the agreed time, budget, and quality for international customers. You may be assigned to multiple projects. Customer/client focus will be leading in this role. The result of the projects and the experiences the customers/clients will receive over the course of the project are key to success in this job.
Functions
ESSENTIAL
Manage the entirety of projects in relation to quality, schedule and budget.
Responsible for execution of assignments for all project personnel including engineers, drafters, designers, project managers, consultants and administrative personnel.
Distribute/assign tasks to employees within variousdisciplines (System Engineering, Mechanical & Electrical Engineering, Software Engineering, Quality, Manufacturing, and Installation, etc.)as guided by the project plan.
Work closely with the System Engineer who is responsible for the technical system design.
Monitor progress throughout project and ensure on-time delivery.
Manage the contacts and relationship with international clients. Act as point of contact for the customer for the duration of the project.
Coach and mentor project team members; monitor progress with the process owners. Ensure effective communication occurs within the project team.
Set clear expectations with project team by defining project tasks and resource requirements.
Conduct project Kick Off meeting, lead project meetings and presentations with customers, and conduct project close out.
Monitor the scope agreements and negotiations on additional work.
Oversee risk analysis and final evaluation of projects.
Lead the planning and implementation of project;conduct full review of project scope, goals and deliverables.
Develop full scale project plans to include a project safety plan, project quality plan and riskmanagement plan.
Communicate project plan to include baseline scope, basis of estimate, baseline budget and baselineschedule to all project team members;
Manage project budget, buildup up of ETC (Estimate to Complete) and DTC (Design to Cost) toachieve as-bid or improve job profit.
Manage project resource allocation and resource loading into Workfront software.
Manage scope and change control to include implementation and management of project change interventions to achieve project outputs.
ADDITIONAL
Additional duties as assigned.

Supervisory Responsibilities
This position has no supervisory responsibilities other than indirect supervises Project Team during the Project,.
Reporting Relationships
Reports to the Director of Programs.
Qualifications Qualifications
REQUIRED
Bachelor's degree in a technical discipline required (mechanical, electrical, or manufacturing preferred).
Experience as a project manager for logistics projects ideally within an automotive or manufacturing background.
Demonstrated ability to successfully manage design/build of complex mechanical systems involving structural and mechanical components, electronics, and hydraulics.
Proven ability to meet schedule and budget goals for a hardware design/build program.
Knowledge of logistics, Material Handling and industrial processes.
Experience managing and mentoring engineers.
Excellent knowledge of English, both spoken and written. Fluency in German is a strong advantage.
Experience with ERP systems, preferably Peoplesoft.
Experience with Workfront would be helpful, but not required.
Good business sense and ability to convert customer needs into clear and achievable specification requirements.
Must have commercial awarenessand a commitment to customer satisfaction, while ensuring that projects are delivered within budget and profitability.
Must be able to travel internationally as needed.
Oceaneering pushes the frontiers of deep water, space and motion entertainment environments to execute with new, leading-edge connections to solve tomorrow's challenges, today.
As the trusted subsea connection specialist, our experience combined with the depth and breadth of our portfolio of technologies allows us to engineer solutions for the most complex subsea challenges. From routine to extreme, our integrated products, services, and innovative solutions safely de-risk operational systems, increase reliability, and enable a lower total cost of ownership.
We are connecting what's needed with what's next as the world's largest ROV operator and the leading ROV provider to the oil and gas industry with over 300 systems operating worldwide. With our safety-focused and innovative approach, we responsively and decisively react to subsea challenges while providing solutions swiftly and efficiently.
Oceaneering is ranked in the Oilfield Services Top 10 in Rigzone's 2019 Ideal Employer Rankings - find out more here.