Halliburton

Featured Employer
Stavanger, Rogaland, Norway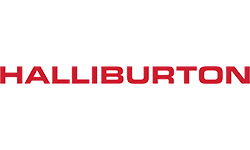 Company: Halliburton
Skills: Technical Manager
Education: Bachelors/3-5 yr Degree
Employment Type: Full Time Salaried Employee
Location: Stavanger, Rogaland, Norway
No location/work authorization restrictions found.
---
Baroid Separation Solutions - BSS ønsker å styrke sin landorganisasjon, og søker derfor etter en positiv, proaktiv og faglig dyktig kollega.

Kandidaten vi søker må inneha kompetanse innen prosjektledelse, og/eller erfaring fra offshore innen boreavfallshåndtering. Kandidaten må være løsningsorienterte og kunne kjenne seg godt igjen i Halliburton sine kjerneverdier; sikkerhet, integritet, samarbeid, kreativitet, pålitelighet og respekt.

Arbeidsoppgaver:
Som Technical Professional i BSS vil du ha ansvar for daglig logistikk og koordinering av våre operasjoner i Nordsjøen.
I dette arbeidet inngår utvikling og oppfølging av aktiviteter og kontrakter innenfor boreavfallshåndtering og solids control, og typiske arbeidsoppgaver vil være:
Daglig oppfølging mot kunder som deltagelse i kundemøter og interne statusmøter.
Være kontaktpunkt for definerte kunder og prosjekter, og delta aktivt i planlegging og utførelse av operasjoner der det forventes at Halliburtons HMS prosesser og prosedyrer er tilfredsstilt på daglig basis, og alle aktiviteter er risikovurdert.
Etablere gode kunderelasjoner både eksternt og internt med mål om å utnytte muligheter og synergieffekter - Ett Halliburton.
Utføre oppgaver relatert til HMS og kvalitetssikring.

Vi tilbyr:
Konkurransedyktige pensjons- og forsikringsordninger
Helseforsikring/behandlingsforsikring
Gunstig aksjespareordning
Fokus på teknologi og utvikling
Dyktige kolleger i et internasjonalt arbeidsmiljø

Kvalifikasjoner:
Vi søker deg som har erfaring og kompetanse innen boreavfallshåndtering offshore. Teknisk utdannelse på bachelor /masternivå fra høyskole eller universitet innen mekanisk, petroleum eller offshoreteknologi er en fordel, men erfaring fra lignende roller kan kompensere for manglende utdanning.
Kandidaten vi søker bør ha kjennskap til SAP og inneha allmenne datakunnskaper. Gode norsk- og engelskkunnskaper både skriftlig og muntlig er en forutsetning.
Stillingen forutsetter at du med største selvfølgelighet følger Bedriftens HMS prosedyrer.

Personlige egenskaper:
I rollen som Technical Professional er det viktig at du er flink til å organisere og har gode kommunikasjonsevner.
Du er proaktiv og løsningsorientert, og må kunne håndtere en kompleks og hektisk hverdag med høyt arbeidstempo.
Kandidaten vi søker vil bidra positivt til å videreutvikle en sterk lagånd i avdelingen.

Arbeidssted:
Eldfiskvegen 1, 4056 Tananger, Norway

Product Service Line:
Baroid Separation Solutions - BSS
100% stilling

Kontaktinformasjon:
Ansvarlig for stillingen: Martin Toft (+47) 91 79 05 42
Rekrutterer: Kathrine Lohne Keane (+47) 51 83 72 66

Baroid Separation Solutions - BSS wishes to strengthen its onshore organization, and therefore seeks a positive, proactive and highly skilled new colleague.

The persons we are looking for must have competence in project management and / or experience from offshore positions within drilling/ waste management. The candidate must be able to always look for new and better solutions and recognize Halliburton's core values; security, integrity, cooperation, creativity, reliability and respect.

Job description:
As a Technical Professional in BSS, you will be responsible for daily logistics and coordination of our operations in the North Sea.
This includes monitoring the development and follow-up of activities and contracts within drilling waste management and solids control and typical work tasks will be:

Daily follow-up to customers, participation in customer meetings and internal status meetings. Keep in touch with customers and projects.
Be an active participant in planning and performing operations and projects where Halliburton's HSE processes and procedures are expected to be followed on a daily basis, and where all activities are risk-assessed.
Establish good customer relations both externally and internally with the goal of exploiting opportunities and synergies - One Halliburton.
Perform tasks related to HSE and quality assurance.

We offer:
Competitive pension- and insurance scheme
Company health service
Beneficial employee stock-purchase plan
Focus on technology and further development
Highly skilled colleagues in an international environment

Qualifications:
We seek candidates with experience and expertise in drilling waste management operations offshore. A technical degree within petroleum, mechanics or offshore technology is advantageous, however experience from similar roles can compensate for lack of education.
The candidate we seek should have knowledge of SAP and general computer skills.
Technical education at bachelor / master's level from college or university in mechanical, petroleum or offshore technology
Good oral and written knowledge in English and Norwegian is required
Good communication skills
Solution oriented, flexible and adaptive.

Personal qualities:
As a Technical Professional, you need to be a good organizer and have great communication skills.
You must be able to handle a complex and hectic environment with high workload.
The candidates we seek will contribute positively to further development of a strong team spirit in the department.
The position requires that you champion the Company's HSE procedures.

Product Service Line:
Baroid
Full time

Contact Persons:
Hiring Manager: Martin Toft (+47) 91 79 05 42
Recruiter: Kathrine Lohne Keane (+47) 83 72 66

Deadline: December 7 th 2019
Founded in 1919, Halliburton is one of the world's largest providers of products and services to the energy industry. With over 50,000 employees, representing 140 nationalities, and operations in approximately 70 countries, the company serves the upstream oil and gas industry throughout the lifecycle of the reservoir – from locating hydrocarbons and managing geological data, to drilling and formation evaluation, well construction, completion and production optimization. Halliburton's fascinating and proud history reveals a continuous focus on innovation and expansion that began with the company's founder, Erle P. Halliburton. After borrowing a wagon, a team of mules and a pump, he built a wooden mixing box and started an oil well cementing business in Duncan, Oklahoma.
In the 1930s, Halliburton established its first research laboratories where the company tested cement mixes, began offering acidizing services to break down the resistance of limestone formations and increase the production of oil and gas, and performed its first offshore cementing job using a barge-mounted cementing unit at a rig in the Creole Field in the Gulf of Mexico. This was the beginning of what was to become the world's most extensive offshore service.
Halliburton took the initial steps toward becoming a worldwide company in 1926. We sold five cementing units to an English company in Burma, the start of our Eastern Hemisphere operations, and Erle P. Halliburton sent his brothers to open our business in Alberta, Canada. We opened in Venezuela in 1940. By 1946, the company – using its innovative technology – had expanded into Colombia, Ecuador, Peru and the Middle East and began performing services for the Arabian-American Oil Company, the forerunner of Saudi Aramco.
In 1951, Halliburton made its first appearance in Europe as Halliburton Italiana SpA., a wholly owned subsidiary in Italy. In the next seven years, Halliburton launched Halliburton Company Germany GmbH, set up operations in Argentina and established a subsidiary in England.
In 1984, Halliburton provided all of the well completion equipment for the first multiwell platform offshore China. Two years later, Halliburton became the first American company to perform an oilfield service job on the China mainland
The final decade of the 20th century brought more changes and growth to Halliburton. The company opened a branch office in Moscow in 1991.
The company realigned its work into Eastern and Western Hemisphere operations in 2006, and in 2007, divided its service offerings into two divisions: Completion and Production, and Drilling and Evaluation.
Today, Halliburton offers the world's broadest array of products, services and integrated solutions for oil and gas exploration, development and production.
To learn more about career opportunities, please visit www.gohalliburton.com.
Halliburton is an equal opportunity employer.
Halliburton ranked in the Global Top 10 in the 2019 Rigzone Ideal Employer Rankings - find out more here.