Competentia US, Inc.
Louisiana, United States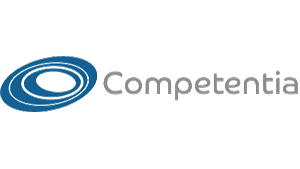 ---
Competentia seeks an HSE Supervisor for a position in Calcasieu Pass, LA
Responsibilities:
Support the HSE Manager and Construction Manager and team with planning, coordinating and implementing of effective HSE policies, guidelines and procedures to ensure that the company and project objectives are met.
Provide HSE Oversight of ALL 3rd Party Contractors on-site to ensure that ALL 3rd Party Consultants and company personnel are complying with Safe working practices established by company.
Provide support to Project teams in all aspects of safety, occupational health, safety
and environmental issues on-site.
Support the HSE Manager in ensuring HSE compliance
Attend pre-job, planning and project meetings as required on HSE related matters.
Assist with implementation and where needed development of HSE plans that comply with Company policies requirements
Ensure training, tool box meetings, and drills are implemented as part of the company's training and HSE program.
Investigate and complete the process for close out of all Accident Investigation Reports and prepare/submit lessons learned to management
Assist in the development of project specific HSE procedures.
Conduct HSE trainings and orientation as needed.
Ensure all worksites are HSE compliant with Company policies and safety standards.
Assist in ad-hoc HSE tasks/projects as required.
Requirements:
Min 10 years relevant experience supporting major capital Oil & Gas Construction projects
Knowledgeable in ISO 9001, ISO 14001 and OSHA 18001, ISM, ISPS standards and HSE
management systems is highly preferred.
Strong passion in HSE.
Good MS Office skills particularly in Excel, Words and Power point.
Able to work independently and meticulous.
Competentia is an Equal Opportunity / Affirmative Action employer. All qualified applicants will receive consideration for employment without regard to race, color, religion, sex, sexual orientation, gender identity, national origin, disability or protected veteran status, or other status protected by law or regulation.

Competentia, participates in E-Verify as required by law.