Shell

Featured Employer
Singapore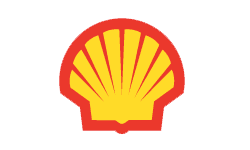 Company: Shell
Skills: Maintenance Engineer, Reliability Engineer
Education: High School/Secondary
Employment Type: Full Time Salaried Employee
Location: Singapore
No location/work authorization restrictions found.
---
Job Description
What is the role?
The Reliability Engineer is a senior staff position reporting to the Reliability Manager and will be part of the Reliability Department in the Engineering Division. This role's primary function is to provide professional expertise and technical support regarding reliability improvements to maximize asset availability, deliver production unplanned downtime (UPDT) targets, optimize maintenance expenditures and improve system reliability of assigned Production Unit (PU) including data gathering, failure analysis, troubleshooting, implement work processes, champion LEAN improvement plans and development of predictive/preventive maintenance programs for plant assets in accordance with Pulau Bukom and Global-M best practices. The role is a key member of Production Unit Delivery Team (PUDT) in driving PU reliability agenda to achieve sustainable competitive production/top-quartile Operation Excellence and promote HRO practices: Execute the basics; Focus on the front-line; Long-term focus, Causal reasoning; Alignment; Continuous improvement; Reliability assurance and Stakeholder management.
Vital to this role is ensuring balanced reliability considerations are embedded in all aspects of manufacturing practices: Projects, Turnaround, Maintenance, Engineering/Assurance, Management of Change, Equipment Integrity, Work Processes and Human-Reliability Factors which are essential to deliver a sustainable performance, specifically in the areas of process safety, personal safety, cost, energy, margin, utilization and product quality. Also, you are expected to work across different functions & disciplines with Operations, Technologist, Engineering, Maintenance, Projects/Turnaround, HSE, Business Excellence, E&S team members and externally with ME&S, P&T, Consultants/Specialists, Vendors, OEM & Contractors to deliver best-in-class reliability performance for the site.
Some of the key accountabilities of the role are;
Provide engineering, human-reliability factors, process and systemic solutions to complex production reliability & asset availability problems/challenges.
Provide technical leadership at all levels of the plants with special emphasis on interacting with Operations and Maintenance crews.
Statistically analyse equipment/asset and process performance to assess functional system reliability, asset availability, equipment maintainability, process safety & environment.
Translate reliability opportunities into bottom-line cost savings & top-line growth, i.e. implement reliability improvement programs/processes and high-impact projects to deliver bottom-line cost reductions.
Drive work process compliance within assigned PU to deliver end to end site, Global-M and other Shell Group business objectives.
Assurance custodian for DEP specification 70.10.70.11-Gen Preservation of New and Old Equipment Standing Idle.
Uphold RMF implementation of assigned PU; joint responsibility with Reliability Manager on overall site RMF performance as prescribed in MNT_REL-8001OP (Bukom RMF procedure).
Drive effective practice of the different reliability programs/processes (MTA, AMP, ME, RCM, Bad Actor Elimination, EI, IPF, LFI, CL, CTM, etc.) supporting assigned PU.
Promote reliability mindset/best practices sharing across sites/PUs, i.e. newsletters, reliability alerts, teleconference, updates and regular communications on success stories to reinforce positive proactive behaviours.
Promote technical, systemic, human/behavioural reliability improvement factors across sites.
Monitor reliability-related discipline & work process metrics/results. Intervene/escalate when performance trends are off desirable course.
Identify key opportunity areas to perform proactive reliability studies utilizing reliability tools (FMEA, Pareto, Crow-AMSAA Plots, Weibull/Weibayse Analyses, MTBM/MTBF, GUS UPDT, GMETREX, MTA, CL Investigations, Reliability Modelling and other statistical analysis tools, etc.) to mitigate PU/site reliability concerns, systemic deficiencies or to Identify improvement opportunities/measure effectiveness of countermeasures.
Subject Matter Expert for the PU MTA work process.
Assure that PU/site's threats to asset availability are identified, prioritized & mitigated in a timely manner with appropriate risk assessment.
Ensure threat mitigations have the correct scope and breath to be effective.
Work closely with discipline engineers, technologists & operations to capture threats and develop mitigation plans pertaining to Equipment Integrity (EI), Maintenance Execution (ME), Ensure Safe Production (ESP), Instrument Protective Functions (IPF), Management of Change (MOC), Turn-Around (TA), Custody Transfer Management (CTM), Learning-from-Incidents (LFI), Energy Intensity Index (EII).
Work closely with discipline engineers, technologists & operations to analyse and implement sustainable long-term solutions to reduce repeated functional failures via Bad Actor Elimination Programs.
Provide coaching and training on MTA work process and deployment of MTA-database.
MTA Database administrator/super-user for assigned PU.
Lead Multi-Disciplinary Team (MDT) discussions to resolve complex threats/issues.
Lead PU Reliability Walk as per LSW schedule to cultivate "Find Small-Fix Small" mindset and coach process technicians on "What Good Looks Like"
Subject Matter Expert for the PU RCM work process.
Facilitate PU RCM studies & promote integration of RCM with other Global-M Processes.
Work with the Maintenance, Operations & Engineering Assurance Team to identify, analyse and establish equipment maintenance strategies via the RCM work process to achieve optimum operation risk management.
Drive reliability improvements in all aspect of plant processes and equipment operation.
APM-RCM database administrator/super-user for assigned PU.
Mine GSAP database to identify, analyse and recommend improvements to equipment and cost reduction opportunities.
Develop plans to complete RCM reviews/studies and conduct equipment criticality assessment as per DEP & RCM methodology for assigned PU's equipment.
Facilitate RCM Living-Program (LP) meetings/discussions to provide forum for Operations & Maintenance to engage in reliability related discussion, build mutual collaboration and improve operator capability in equipment & process reliability.
Subject Matter Expert for PU's reliability triggered Root Cause Investigations.
Lead/facilitate Causal Learning/5-Whys Investigation.
Work with PUDT to define the level of investigation & advise appropriate investigation methodology (5-Whys or Causal Learning).
Create a learning culture to identify potential threats before they become reliability hits
Company Description
Shell is one the largest foreign investors in Singapore and began operations in 1891. Today, we have more than 3,200 employees in Singapore alone. The Pulau Bukom Manufacturing Site today is the largest Shell refinery in the world in terms of crude distillation capacity, which makes Singapore a key regional supply and trading centre for Shell in the East. Singapore is the largest petrochemical production and export centre in the Asia Pacific region. Shell Jurong Island (SJI) manufactures petrochemicals to meet the fast-growing demand for these products in the region. We also have one of the largest single-branded retail networks in Singapore, providing customers with a wide range of quality products and services. When you join Shell in Singapore, you can count on our commitment to help you thrive and propel your career by means of our industry-leading development programme and our available and unrivalled pool of local and global experts. Our numerous global and local skill pools as well as our diversity are key to our success and continuing innovation.
Requirements
What we need from you
To be considered for this role you will have:
An excellent safety record
Significant years of experience in similar industry with background in Engineering, Projects, Maintenance, Turnaround, or Process Management is preferred
Sound understanding of refining / chemical production processes.
Effective interpersonal & networking skills in leading loosely knit cross-functional / multi-discipline work team with proven facilitation experience.
Ability to analyse situation to identify the main constituent parts. Diagnoses the causes of events.
Sound knowledge of reliability engineering principles: mechanical systems and component failure mode & effect analysis (FMEA), life-cycle costing, block-diagrams, latent defect studies, reliability modelling, root cause analysis (RCA) and Causal Learning.
Skilled in basic statistical analysis, failure statistics (normal, exponential, log-normal, binomial, Poisson), expected life, reliability growth method (Crow-AMSAA), Weibull & Weibayse analysis, MTBM/MTBF/MTTF/MTTR, failure rates / impact analysis etc.
Skilled in basic application of predictive technologies: vibration analysis, lubrication, thermography, motor analysis, ultrasonic, turbomachinery analysis, alignment and balancing procedures, (Advance) NDT, fixed equipment diagnostic technologies.
Skilled in basic application of business economics, cost transparency and project valuation: convert cost of unavailability into bottom-line profit, apply reliability business case tools.
Skilled in MS-Word, MS-Visio, Advance MS-Excel (Pivot-Table, Data Analysis ToolPak, Solver), MS-PowerPoint, SuperSMITH and SAP.
Basic awareness of industry standards; Shell-DEP, API, ASME; Singapore CoP to adhere to engineering practices / guidelines and industry best practices.
Proven track record of detailed engineering calculations and correlated data / advance statistical analysis for performance analysis.
Identify value creation opportunities using reliability data collection and reliability business case tools.
Demonstrated experience in managing reliability projects; provide design-for-reliability inputs into capital projects review and performing reliability benchmarking and performance measurements while building learning into structured improvement plans, looking externally towards World Class performers for best practices.
Lead troubleshooting of critical systems and equipment problems; provide technical advices to resolve problems and present long-term reliability / asset-integrity solutions.
Demonstrated capability in supporting annual site budgeting exercise: cost driver analysis; advise on funding / resource requirements to implement reliability improvement activities.
Lead the requirements and implementation of Preservation of New and Old Equipment Standing Idle.
Experienced in managing third parties, including vendors and specialist contractors when required.
Experienced in monthly Production Reliability Meeting and communicate Reliability-KPI performance.
Experienced in analysing monthly UPDT data; to have a thorough understanding / explanation on reliability events that affected plant's availability / reliability performance
Ability to influence team members and stakeholders to reason causally, systematically & strategically.
Formulate / contribute towards the development of the Reliability Strategy to address gaps in asset availability, production capability and workforce competency.
Support development of infrastructure rejuvenation program via Asset Master Planning (AMP).
Raise the necessary business justification documents to advance reliability improvement projects.
Disclaimer
Please note: We occasionally amend or withdraw Shell jobs and reserve the right to do so at any time, including prior to the advertised closing date.
Before applying, you are advised to read our data protection policy. This policy describes the processing that may be associated with your personal data and informs you that your personal data may be transferred to Royal Dutch/Shell Group companies around the world.
The Shell Group and its approved recruitment consultants will never ask you for a fee to process or consider your application for a career with Shell. Anyone who demands such a fee is not an authorised Shell representative and you are strongly advised to refuse any such demand.
Shell is an Equal Opportunity Employer.
Learn More about Shell: Watch their Life at Shell Video