BP

Featured Employer
Zhuhai, Guangdong, China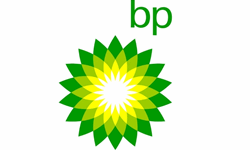 ---
Responsible for supporting the delivery of safe, optimal and environmentally sound operations, whilst developing technical and analytical capabilities.Key Results/ Accountabilities expected from role
To keep unit running smoothly by operating one area of the unit from site/ control room

To operate/monitor one site/DCS area to keep the unit running safely and efficiently under the guidance of Lead Production Engineer
To trouble shoot for one area to ensure high plant reliability
To operate the plant by following SOPs to make on-spec product and initiate the SOP updating in his/her area
To share learning with operation team and other department
To participate punch listing of projects
To perform shift handover activities per requirement to ensure all necessary information of the unit is properly handed over to the coming shift
To monitor site facility status and report defects/incident

To keep the unit in good shape and high reliability by a series PPO/TPM activities

To keep the unit in a tidy by clean manner by performing necessary housekeeping activities
To monitor process and equipment running condition on daily base and trouble shoot timely to maintain reliability
To perform PPO (predictive & and preventive operation) and TPM activities per requirement

To act as PTW issuing authority and isolation authority to support safe execution of maintenance and project activities

To act as PTW issuing authority per KPP requirement, to ensure site is safe to execute planned maintenance, project activities and to ensure all risk control actions on PTWs in his area in place;
To monitor site maintenance and project activities to make sure they are executed safely
To inspect site safety/ housekeeping status when site maintenance/ project work are closed, per requirement of AA;
To act as isolation authority to perform isolation related activities, to make sure energy is safely isolated;

To act as forward controller in case there is an emergency

To act as a forward controller to support incident management in case there is an emergency

Key challenges faced on the role

Shift work
High requirement of safety awareness, understanding and application of safety procedures
Various knowledge of plant operation such as process, equipment, I/E etc.
Quick response to process upset and emergencies
Working with different teams
Requirements:

Core Competencies (detailed specification):
Clear communication, Logical thinking, Disciplined, Drive for excellent result.
Open minded and willing , to learn to share
Strong sense of team work, able to work and cooperate with diverse work individuals or groups.
Technical Competencies (detailed specification):

Awareness of hazards associated with working in a petrochemical plant; and could assess risks and apply safety procedures;
Basic knowledge of chemical equipment such as reactors, pressure vessels, pressure piping, pumps, compressors, agitators etc.
Basic knowledge of electricity and instrument such as motors, VFD's, transformers, motor control unit, probes, transmitters, switches, control valves, shut off valves etc.
Basic knowledge of process controls such as DCS screens, logics, interlocks, alarms etc.
Basic knowledge of typical processes such as agitated reaction, distillation, crystallization, solids separation, drying, powder conveying etc.
Able to read technical drawings such as P&ID, PFD.
Educational background

Technical degree majored in chemical engineering or equivalent discipline Experience
More than three years chemical plant working experience. Continuous process working experience is preferred.
New graduate with bachelor degree
Basic computer and Microsoft office skill
Fluent Chinese. Mandarin speaking is essential.
We are an equal opportunity employer and value diversity at our company. We do not discriminate on the basis of race, religion, color, national origin, gender, sexual orientation, age, marital status, veteran status, or disability status.