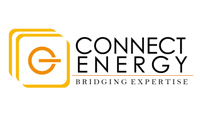 ---
Understand test procedure, document test data, execute qualification test program, record observation during testing.
Setup, operate and troubleshoot test instrumentation and equipment.
Write simple test reports.
Perform maintenance of test equipment and fixture
Maintain safety and cleanliness of the workshop
Perform inventory management as instructed by supervisor.
Assist Project Engineers and Supervisor as required.
Qualifications (knowledge, skills, education)
NITEC or High School or secondary school graduate
Good command of English (to interpret test procedure, write simple report, communicate with engineers and supervisor
Experience with assembly, testing and FAT of oil and gas equipment (Wellhead, Xmas Tree, running tools)
Experience with pressure testing with water, hydraulic fluid and gas
Experience with dimensional measuring equipment
Ability to interpret P&ID and engineering drawing to assemble components
Familiarity to use Microsoft Word, Excel and Power Point to document test data
Experience with hydraulic cylinders or hydraulic systems,
Experience with pneumatic, hydraulic torquing tool, hydro test pump, gas booster pump
Experience with temperature controllers/conditioners, electrical instrumentations such as thermocouples, torque sensors, pressure transducers, LVDT, etc. is desired
Knowledge about electrical wiring, sensors is desired
Experience with QA/QC role and using measurement tools is desired