BP

Featured Employer
Houston, Texas, United States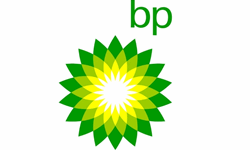 ---
BP America Inc. requires the temporary, full-time services of an Information Technology professional to fill the position of ICS (Industrial Control Systems) Security Operations Network Analyst at our US headquarters in Houston, Texas. The ICS Security Operations Network Analyst is responsible for managing multiple security technologies including Juniper Firewalls, Juniper Network Security Manager, Fortinet Firewalls (including FortiGate and FortiManager) WSUS (Windows Server Update Services) and McAfee eEPO (ePolicy Orchestrator) and two multi-factor autentication systems for the PCN (Process Control Network) environment. They will be the primary point of contact for circa 140 critical assets with over 5000 end points across a global geography in matters relating to the above technologies. The analyst will configure and maintain these systems, and will be responsible for analysis, escalation, and assistance in remediation of critical information security incidents.
DUTIES AND RESPONSIBILITIES:
The Security Operations Network Analyst will have the following key responsibilities:
Manage a fleet of firewalls, including security operations, maintenance, and configuration.
Manage and troubleshot site to site VPN
Manage 2FA devices and troubleshoot auth issues
Troubleshoot network connectivity and FW policies
Manage McAfee ePO and Microsoft WSUS applications, including configuration, maintenance and troubleshooting.
Maintain an accurate inventory of the infrastructure components used to provide security services.
Manage support ticket queues and change requests.
Perform upgrades and application of patches for the core applications (ePO, WSUS and Citrix).
Work with SOC (Security Operations Center) analysts to evaluate and investigate detected security events to determine if they represent significant security incidents and require some level of response.
The preceding functions are examples of the work performed by employees assigned to this job classification. Management reserves the right to add, modify, change or rescind work assignments and make a reasonable accommodation as needed.
QUALIFICATIONS:Required:
Strong networking and troubleshooting skills
Strong firewall management skills including policy management, NAT, network configuration, and 2FA.
Ability to run reports and analyze logs
Solid VPN knowledge
Knowledge of Industrial control systems and ICS network segmentation
Understanding of OT security
Ability to function as a team player and multi-task in a fast-paced environment

Desired:
Anti-Virus management, including installation, configuration and troubleshooting
Windows patching management
Windows Server administration
Ability to build Python and/or PowerShell scripts
Familiar with DevOps and Service Now
Expert knowledge on ICS systems
Solid knowledge in IDS
Years of experience in a similar role:Required:
Three-plus years of network administration
Three-plus years of firewall management