Perenco

Featured Employer
Norwich, England, United Kingdom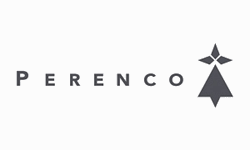 ---
Perenco is a leading independent Oil & Gas Company operating in 14 countries across the globe. This opportunity is available in our UK subsidiary which manages onshore and offshore operations in the Southern North Sea. Perenco's success relies on a team of dedicated and innovative engineers and technicians who all share a willingness to think and act differently.

Working within our Integrity team, this is a critical role where you will ensure Perenco UK's pressure containing assets remain fit for purpose and fully support the Competent Person under onshore PSSR & COMAH schemes for onshore terminals and offshore assets. You will have responsibility for managing the integrity of pressure systems fixed equipment, including ownership of Written Schemes of Examination, inspection regimes, inspection methodology, PSV management, defect assessment and fit for purpose assessments (for onshore and offshore pressure systems).

With an analytic eye for detail, you should have a pro-active, hands on and innovative approach to problem solving and good communication skills. Whilst this role is office based there will be a requirement to travel offshore on occasions.

Key responsibilities include:
Act as focal point for pressure systems integrity team for designated responsible area assets (Offshore North, Offshore South, Offshore Central or Onshore Terminals)
Contribute towards the development, review and update of fixed equipment integrity management systems. Undertake strategic reviews and assessments to guide the direction of the execution of the integrity management system.
Review pressure systems inspection & maintenance strategies regularly in terms of alignment with field life expectations of PUK infrastructure. Provide the team leader with regular feedback on systems performance and make recommendations for systems improvement and strategic integrity project needs.
Responsibility for the review of inspection reports and propose updated written schemes of examination (WSE) to appropriately address and manage integrity status by population of PUK's WSE electronic database.
Define vessel and pipework inspection plans, identifying applicable damage mechanisms, suitable inspection techniques and using industry standards, codes and best working practices
Identify repairs where necessary and propose, raise and review repair orders & fabric maintenance recommendations by population of MAXIMO. Act as focal point for energising and initiating timely execution of repair orders and fabric maintenance activities
Specify and define suitable temporary and permanent repair scopes, including inspection and test plans in line with recognized industry codes and standards. Ensure that repair order assessments remain current and that overdue repair orders are appropriately reassessed for safe continued use
Communicate integrity concerns appropriately to the team leader and when required, to the wider business and provide strategic updates on emerging issues and integrity projects.
Act as team member within the "Competent Body" (RBI Team) to meet the expectations of PSSR & COMAH Scheme for onshore terminals & offshore assets. Utilise the RBI Team to underpin this role and demonstrate the activities of the Competent Body.
Responsibility for organisation of and preparation for, competent body meetings for approval of WSEs against assigned asset as demand requires.
Regulatory - support the team leader with HSE liaison for technical discussion, audits and any consents and licences for new and existing facilities. Assist the team leader to fulfil the role of Competent Person under PSSR and COMAH Scheme for onshore terminal & the expectation with IPPPS for offshore assets.
Provide supervision and guidance to Integrity Engineers.
Provide risk assessment and recommendations of action to the team leader, for requests to defer inspection and maintenance activities.
Manage and review external studies by specialist contractors
Contribute to a run internal failure investigations and act on conclusions from such investigations to prevent reoccurrence.
Contribute towards the preparation of an annual pressure systems integrity summary, providing an overall fitness for service statement for designated asset.
Support the team leader to act as control authority in the Management of Change process providing advice on technical assurance to modifications.
Responsible for the timely review and management of ICP observations and anomaly items against designated asset.
Support offshore and onshore operations in assessing day-to-day safety issues. Required deliverables include auditable input into isolation reviews, risk assessments and incident investigations, where necessary.
Responsible for PUKs endorsement of PSV integrity reviews and recertification activities in house and by 3rd parties.
Conduct asset visits and surveys to plan, manage and witness ongoing integrity related tasks and to maintain familiarity with the asset and its integrity condition.

Safety & Environmentally Critical Tasks
There are a number of Safety Critical Tasks that you will be made aware of and systems you will be required to competently operate
Experience / Qualifications
Recognised Mechanical or Metallurgy degree and chartered status (or working towards).
Ideally at least 5 to 10 years of experience in the Process / Petrochemicals Industry, with 5 years' experience within onshore/offshore oil & gas.
Relevant experience should include pressure vessel design, risk based inspection planning, fitness for service assessment, plant inspection, corrosion management and repair planning.
With an analytic eye for detail, you should have a pro-active, hands on and innovative approach to problem solving.
Be self-motivated and able to plan and organise your work, with good IT skills.
Have strong interpersonal and communication skills, and be an active team player

Benefits
At Perenco we value and reward our people, offering competitive salaries and a wide range of benefits including:
Private Medical Insurance
Flexible Benefit Allowance
Life Assurance
Excellent Pension Provision
Discretionary Bonus