BP

Featured Employer
Baku, Azerbaijan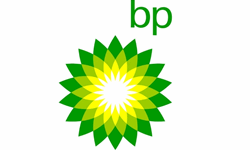 ---
BP has embarked on an ambitious plan to modernize and transform using digital technologies to drive efficiency, effective and new business models. You are an IT Service Portfolio Owner, accountable for building and running a portfolio of IT Services. IT Services are how we deliver IT products that help BP solve problems, deliver value and operate safely and responsibly. The choices you make will determine the success of those IT products in meeting that challenge.
Your mission is to be the IT provider of choice to your area of BP - delivering innovation at speed where it's wanted, and day-in-day-out reliability where it's needed. You will operate in a dynamic and commercially-focused environment, with the resources of one of the world's largest IT departments, and some of the world's leading IT vendors at your fingertips. You will grow and strengthen our technical talent base - bringing experts together to solve BP's problems.
As a Service Portfolio Owner you will hold a senior level leader role within the BP Technology organisation, contributing to shaping and embedding our transformation to become a valued and trusted technology partner with our BP businesses.
BP operates globally, across all regions and geographies, consuming IT products & services that enable the business to operate, grow and transform.
BP is investing heavily in the growth of our business across the AGT region. With this comes a greater dependency on technology as an enabler to business success, and is the reason for positioning an IT Service Portfolio Owner into the AGT region.
The role will partner with the AGT Business Regional Leadership team as their valued interface for the delivery of all Digital Workplace and Infrastructure services hosted and consumed across all BP sites within the AGT region. (Main offices at Baku, Tbilisi and Ankara, two major terminals, eight offshore platforms, few pump stations and many remote sites across pipeline routes)
The Service Portfolio Owner will lead a squad of IT service professionals who hold responsibility for working with internal and external suppliers in the run and change of site-hosted infrastructure, and the provision of local IT support services, across the BP sites in region.
As the regional interface into the global organisation, this role will hold accountability for managing an Integrated Regional Activity Plan which assures IT change activity is prioritised and scheduled alongside regional business activity and in partnership with the Regional LT. The SPO will also lead their squad of Service Owners in delivery integrated performance and activity plans at the Site Leadership business level.
Leading your squad, and a number of managed service staff across Azerbaijan, Georgia and Turkey, you will build strong collaborative relationships with other IT service owners to improve the overall digital experience in the workplace focussing on reliability, workforce productivity and the safeguarding of critical business events.
You will consult with other IT service owners to ensure site specific planning and delivery considerations are accounted for as part of wider change initiatives and manage an integrated plan of IT activity for your region.
You will foster meaningful relationships with key business stakeholders to ensure they are engaged with the integrated plan of IT activity and develop a detailed knowledge of their business operations to manage through IT problems effectively.
As a member of the global Digital Workplace Leadership team, you will be expected to contribute the success of the wider team, supporting BP wide activities in support of the Digital Workplace strategy and priorities
Team
: Your priority is to grow and develop the capability of your teams to deliver the most agile and commercially cost-effective solutions. You will demonstrate leadership through delegation, motivation and trust - these are expected of every leader at BP. You will not just lead, but "do". Our culture is exploring, thinking and doing, and you will live this every single day.
Relationships:
You will act as the main interface for all facets of IT within your large area of accountability. The role requires thought leadership and the ability to influence and inspire change in a positive and impactful way. Internal IT relationships will be equally meaningful. As well as having accountability for your own service, you will sit on several governance boards to drive other projects in service of the wider IT agenda.
Investment
and
Delivery:
You will seek investment to grow, renew and optimize your Service. This means pitching for seed funding to deliver proofs of concept at pace. When investment is secured, you will design a capability to make the change. We typically use DevOps teams - you build it, you run it. When a project from another service affects your service, you will be part of the governance structure for it.
Technology
: The architecture function will partner with you to agree the most suitable technology and operating model choices. Service Owners drive re-use of technology, choosing BP's common platforms wherever possible and promoting business process consolidation. You will drive the automation of business and IT process to reduce costs.
Leading change:
Service Owners also drive efficient and effective lifecycle IT Services from inception through to retirement - crafting, agreeing and leading the service strategy. If demand for products is growing, then you must seek investment to support the demand. Where an opportunity is seen to change, eliminate or merge services, you'll be expected to drive those changes, doing the right thing for BP.
Safety
and
Compliance:
The safety of our people and customers is our No. 1 priority. You will champion and lead this, promoting a culture of security in everything we do.
Essential Education:
Ideally, you'll have a Bachelor's (or higher) degree, preferably in Computer Science, MIS/IT, Mathematics or a hard science.
Essential experience:
Extensive experience running several IT operations teams - responsible for delivering reliable and commercially efficient operations.
Extensive experience of an IT business interface role with senior stakeholders - balancing business demands with enterprise drivers and being the face of IT to the business.
Experience of leading IT large projects or programmes in both matrix and line management models, in a geographically diverse environment - securing investment, running governance, selecting solutions and vendors, planning, and running through to operations.
In-depth understanding of the technologies in use in the Service: their strengths, weaknesses, lifecycle and competitors.
Experience leading several large teams ("manager of manager") with a focus on growing and developing talent and building an inclusive culture
Mastered the business processes used to manage a corporate IT department, such as financial planning and management, risk management, acquiring and retaining talent.
Real passion for technology and its power to drive business efficiency, value and innovation.
Desirable experience:
Systems development management
Testing
IT Strategy and Planning
IT Governance
Incident and problem management
Innovation
Business analysis
Systems Design