Grupo Epalmo

Featured Employer
Île-de-France, France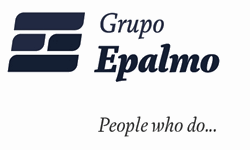 Company: Grupo Epalmo
Skills: Subsea Engineer
Other Skills: Qualification : Engineering degree or equivalent + BOSIET Professional Experience : 15 years Experience in similar position within Deep-Water project environment : more than 10 years Languages : English oral and written mandatory, Oral French advantageous
Experience: 15 + Years
Education: Bachelors/3-5 yr Degree
Location: Île-de-France, France
No location/work authorization restrictions found.
---
Activities
General
Main activities of the SURF offshore Company Representative in Paris office are:
To review and comment the SURF Contractor Installation procedures
To follow the vessels offshore operations mobilizations
To follow the material (necessary for offshore operation such as rigging, installation aids, etc...) purchase or fabrication
To witness the various test (FAT, SIT, etc...) when necessary
To participate to vessels inspections
To attend the various Risk Assessment held by SURF Contractor (PHA, HIRA, HAZID, HAZOP...)
To ensure that all coordination's with offshore sites are ready and well organized
To organize SPS personnel and material transfer from onshore to offshore site when it is under Company responsibility
Main responsibilities of the SURF offshore Company Representative onboard SURF CTR vessel are:
to ensure COMPANY HSE standards are applied by SURF Contractor throughout the operations.
to participate to hazard assessments chaired by SURF CTR.
to ensure proper implementation of the emergency procedures by SURF CTR
to be the SURF Contractor's focal point for day to day activity onboard SURF CTR vessel.
In coordination with the CPY SURF Installation team based in Luanda and Paris:
Participate to the SURF CTR team mobilization to SURF CTR vessel
Follow-up of offshore operations and highlight any event having a potential impact on the operation to SURF Package management (with a particular focus on safety and planning)
When operation constraints result in a change to the SURF planning, provide SURF package management with objective information that will be used for the resolution of commercial / schedule discussions with the contractor
Assist on daily meeting on board SURF CTR vessel and report
In charge of preparing the daily report and activity look-ahead
Main activities of the SURF offshore Company Representative onboard SURF CTR vessel are:
To act as Company Project representative onboard the SURF CTR vessel
To issue to SURF management daily progress reporting and activity look-ahead
To participate to daily coordination meeting with SURF Contractor
To participate to pre-operation hazard assessment
To follow the Contractor activities onboard vessel
to ensure coordination with other vessels CPY Rep when necessary
To organize SPS personnel and material demobilization from offshore site to onshore when it is under Company responsibility
Main communication lines of the SURF offshore Company Representative onboard SURF CTR vessel are:
PBF SURF Installation leader
PBF SURF Zinia 2 Package leader
PBF SURF Package Manager
Context and environment
The PBF (Project brown field) entity is in charge all brown field project on Block 17 which comprises GIRASSOL, DALIA, PAZFLOR and CLOV field and Block 32 comprising KAOMBO.
Zinia phase 2 and Dalia Phase 3 project are on execution
The main forecast brown field project are:
CLOV 3: tie back to subsea CLOV network 4 new producer
Numerous studies ongoing for future tie back project
PBF Project will be developed with the objectives to maximize economical results by optimizing the reserves, the schedule and/or reducing the costs, while maintaining the technical quality of the installations, with high H3SE requirements and focus. The Angolan content of the work will also be a key factor to its success.
PBF is developing the work together mindset with CONTRACTOR
Accountabilities
The SURF team will work on all the ongoing PBF project through a SURF transverse organization. The service holder shall be able to communicate easily with transverse teams.
The service holder is also accountable for respecting H3SE rules and requirements and for ensuring their application within his scope of responsibility.
The service holder is also accountable for demonstrating, individually, an exemplary behavior with regard to H3SE rules & requirements.
The service holder shall ensure the readiness of the technical documentation (analyses / procedures and manual).
Qualifications/Experience required
Qualification: Engineering degree or equivalent + BOSIET
Professional Experience: 15 years
Experience in similar position within Deep-Water project environment: more than 10 years
Languages: English oral and written mandatory, Oral French advantageous
Good communication and negotiations with Contractors and Suppliers are required
Technical competencies
HSSE (golden rules, JSA, Tool Box Talk)
Knowledge of Company rules /procedures
SURF design engineering
Management / negotiation of/with contractors
SURF installation engineering
Management of external studies
SURF installation operation
Project management (Budget/Cost/Schedule)
SURF pre commissionning
SURF Fabrication
Subsea Tie ins & ROV tools
Lifting/ seafastening
Service Location: Paris (contractor's offices), France
Service Status: RESIDENT
And after:
Service Location: Offshore Angola
Service Status: ROTATION
With 18 years of activity around the world, Grupo Epalmo, based in Porto, Portugal, is acknowledged in its own country and in the international markets for its competence, accuracy, professionalism and perseverance, being one of the major business groups experienced in Human Resources, Temporary Work, Professional Training, Consulting, Construction and Industrial Maintenance.
Grupo Epalmo has always followed a business dynamic focused on both clients and collaborators, and though mainly directed on the Energy, Industrial and Construction areas, it has been increasing its investments regarding the conquering of new and ambitious goals and markets.
Based always on a spirit of professionalism and supported by a technical and theoretical know-how, Grupo Epalmo, and its highly qualified and motivated teams, is the first to provide services with the aspiration to best serve the clients' demands, with dedication and consideration.
Operating in more than 20 countries, including Angola, we provide our teams and specialists, for operators in the international energy sector, from Oil & Gas and industrial maintenance, to nuclear and construction.
Grupo Epalmo, Headquarters;

Rua S. Lourenco 12 1 Sala 1 e 6
Apartado 1120
4446 – 909 Ermesinde – Portugal
Tel: (+351) 229 773 650
Fax: (+351) 229 733 544
For more information's and Resumes Submittals please use the following:
www.grupoepalmo.com