Petro People

Featured Employer
Aberdeen, United Kingdom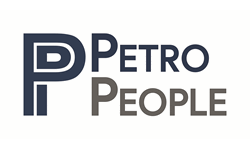 ---
Our client, Oil & Gas Operator is looking to recruit Regional Wells Quality Engineer on a 12 month contract basis to start at the beginning of December, based in Aberdeen. Key member of the Regional Equipment Team, reporting directly into the Wells Equipment Manager. The role will be based in Aberdeen, UK with occasional travel required to regional locations and suppliers.

* Requirements

This role is a unique opportunity for to support with delivery of Quality in across the Region in a Wells Department. The role will be accountable for managing assurance and risk in relation to Quality.
This role is a key enabler to reducing waste through avoidable non-productive time and the associated costs. We anticipate successful delivery of this role will lead to synergies and improved knowledge with learning transfers through to sharing of best practices globally leading to change in the wells organisation and critical suppliers.

Esential

- 15+ year experience in the Upstream sector of the oil and gas industry as a Quality professional.

- Highly familiar with wells equipment, well services, and associated company and industry

- Strong communicator and ability to integrate and organise multiple stakeholder needs across the internal organization.

- Demonstrated capability for working with suppliers to deliver scopes and improve performance.

- Experienced in data analysis and interpretation.

- Capable of leading multi disciplinary teams to deliver reviews and investigations.

- Capable of supporting teams to self-develop quality strategies and deliver.

The following skills would be advantageous to the role

- Knowledgeable with industry quality assurance requirements and standards such as ISO 9001, API Q1 and API Q2.

- Experienced in conducting investigations related to safety or quality.

- An appreciation of quality management tools, systems and interfaces with risk and knowledge management.

Additional Information

- Learning mindset with demonstrated ability for self development.
- Demonstrable stakeholder management skills both internally and externally - ability to learn from and influence.
- Understanding of situational leadership - knowing when to support, coach and direct.
- Strong communication skills.

Principle Accountabilities

Without compromise to corporate health, safety and environmental standards and in accordance with Statutes, Regulations and Company Policies, the incumbent shall:

-Champion and demonstrate leadership in both HSSE and Quality
- Deliver and coordinate performance management and operational support for the Regional Wells Quality Strategy working with the existing organization.
- Manage programmes for improvement of Quality Performance of Strategic Suppliers across the region.
- Plan, coordinate, and manage the deployment of Global Wells Quality Practices relevant to the operations in the region.
- Lead the delivery of consistent quality planning including the integration of best practices from countries in the region (Risk management, NPT Management, Supplier Assurance for Manufactured Equipment, Contract Quality, Learning Capture, Service Quality Assurance, Quality Control).
- Report to the Region leadership team and Global Wells Quality team on Quality Performance and Supplier Assurance.
- Lead multi discipline teams for significant audits and investigations in the Region.

Bringing over 60 years of experience to the market, Petro People provide both tailored Recruitment Services and Upstream & Downstream Project Engineering & Management Solutions to the Oil & Energy Sector.
RECRUITMENT:
Petro People provide a tailored Recruitment Service to our clients globally and have amassed over 60 years of experience working exclusively in the Oil & Energy industry.
Using our 7 Stage Collaborative Model, we are perfectly positioned to support you in both permanent and contract positions onshore or offshore.
PROJECT SERVICES:
Based in the Oil & Gas capital of Europe, Petro People provide a full Turnkey Project Engineering & Management Service to our global Upstream & Downstream clients.
Whether we provide a full Project Management Team or a single discipline engineer, our experienced personnel form a crucial part of our clients operation and together they ensure that projects are delivered safely, on time, within budget and fully achieve the intended requirements.
SUPPORT AREAS:
Project Management including Support & Planning
Project Teams & Personnel
Brownfield and Greenfield FEED & Engineering Services
Construction & Pre-fabrication
Commissioning & Decommissioning
Logistics & Mobilisation
Recruitment & Payroll Solutions
Surveys
UPSTREAM:
Offshore Drilling services
SPS & UWILD Projects
Upgrade, Repair & Modification Projects
Stacking & Reactivation
Decommissioning
DOWNSTREAM:
Petrochemical / Refinery Project Personnel
Plant Upgrade / Repair or Modification projects
Commissioning & Decommissioning Services
FEED & Engineering Services
Cost Control
Please visit our website for more information on our Recruitment or Project Services.
Part of the Maxwell Drummond Group