Maire Tecnimont Group MET T&S

Featured Employer
Baku, Azerbaijan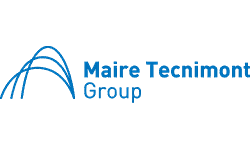 ---
Job Title: Subcontracts Administration Engineer Supervisor(E&I), SAE
Reference: PIR 400901130
Date of issue: 13/11/2019
Project: SOCAR - HAOR
Job Location: Baku, Azerbaijan
Job type/Contract: Temporary. Starts ASAP
Hours/rotation: Rotation of 91 days on site and 15 days off (2 days traveling)
Working Hours: 10h per day 6 days a week
Salary range: Competitive salary package with benefits
Benefits:
• Single status
• Daily allowance and accommodation
• Health Insurance
Job summary/Role description
The Project relates to the implementation on an EPC lump-sum basis of the New Units of Modernization and Reconstruction works for the Heydar Aliyev Baku Oil Refinery in Azerbaijan
The Subcontracts Administration Engineer Supervisor(E&I), contributes to the entering, in the specific Data Base, the works performed by Subcontractors and for detecting, both before and after, any deviation from budget values.
Duties and responsibilities
• Acquaint himself with the Project Construction Subcontracts Administration Procedure (PCSAP);
• Check in detail the accounting submitted by Subcontractors for "unit prices Subcontracts"; in particular, verify quantities (to be calculated in accordance with the drawings issued for construction and in accordance with the Methods of Measurement defined in the Subcontract), verify correct application of unit prices (to be in accordance with the contract price list, and Subcontract requirements), verify correctness of all calculations (arithmetic);
• Assist Subcontracts Administration Manager in the evaluation and verification of extra works;
• Assist Subcontracts Administration Manager in other Subcontract Administration activities such as backcharge application, Liquidated Damages evaluation, Close out activities.
• Preparation of backup documents for PPC to be sign by Subcontract Administration Manager (SAM).
• Expedite and ensure timely receipt of accountings and other deliverables from Subcontractors;
• Maintain proper filing of all Subcontracts and accounting documents in accordance with PCSAP.
PERSON SPECIFICATION
Knowledge & Qualifications
• University Degree or Diploma in Civil discipline or equivalent
Experience
• Relevant experience in construction/modernisation of oil & gas /industrial sector/ EPC projects large refinery plants;
• At least 3 years of experience in the specific discipline (E&I);
• Similar role covered in last three projects, of comparable size;
• Experience working on Contractor side.
Skills and Abilities
• Fluent English;
• Excellent IT and analytical skills;
• Excellent communications, team-oriented and interpersonal skills;
• Attention to details;
• Self-motivation and direction, with strong bias toward timely performance and problem resolution.
Special Requirements and Comments
Only candidates with significant experience, consistent with the relevant field, will be considered for this position.
Only spontaneous candidates will be considered for this role.
The information submitted shall include:
- nationality
- date of birth (dd/mm/yyyy)
- expected salary ($/year, gross)
- notice period (weeks)
- email address of the candidate.