Qatar Petroleum

Featured Employer
Qatar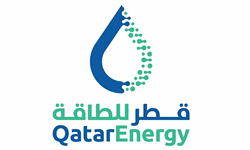 ---
Department
NON-OPERATED OIL DEVELOPMENT

Title
RESERVOIR ENGINEER

Primary Purpose of Job
Carry out appropriate reservoir engineering analysis and studies to ensure that reservoirs are being developed and managed in the most optimum manner. Review and update existing reservoir models based on new data and if required construct suitable new models with available data. Ensure that sufficient and reliable data on reservoir characteristics and performance is obtained and analyzed to improve reservoir characterization. Forecast reservoir behavior and serve as a basis for special studies and programs designed to maximize oil recovery in assigned reservoirs. Runs computerized simulation models to process and analyze required data. Updates reservoir and well-files and data bases and advises PSA operators of required tests, test intervals and test sample acquisition methods.


Education
B.Sc. in Petroleum or a related Engineering discipline.

Experience & Skills
At least 10 years' experience including 1-2 years at well site in a leading operating oil company as a Reservoir Engineer in all aspects of reservoir development including testing, modeling, sampling and related areas.Required to have a broad theoretical and practical knowledge within his discipline and have a working knowledge of the other technical disciplines within his team.Be fully conversant and comfortable with all relevant software applications in his discipline.Due to the nature of the position, the incumbent will need the mental rigour to deal with frequent disruptions outside working hours and to make optimal operational decisions regardless of the nature or timing of the disruption.

Qatar Petroleum is an integrated national oil company (NOC) responsible for the sustainable development of the oil and gas industry in Qatar and beyond.

Qatar Petroleum's activities encompass the entire spectrum of the oil and gas value chain locally, regionally, and internationally, and include the exploration, refining, production, marketing and sales of oil and gas, liquefied natural gas (LNG), natural gas liquids (NGL), gas to liquids (GTL) products, refined products, petrochemicals, fertilizers, steel and aluminum.
Qatar Petroleum is committed to contribute to a better future by meeting today's economic needs, while safeguarding our environment and resources for generations to come. Thriving on innovation and excellence, Qatar Petroleum is bound to the highest levels of sustainable human, socio-economic, and environmental development in Qatar and beyond.

For more information, please visit www.qp.com.qa