Oceaneering
Houston, Texas, United States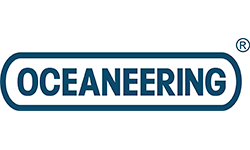 Company: Oceaneering
Skills: Rigging / Scaffolding
Experience: 5 + Years
Education: High School/Secondary
Location: Houston, Texas, United States
No location/work authorization restrictions found.
---
Company Profile
Oceaneering's Asset Integrity Group has more than 50 years of experience in managing inspections and safely applying advanced technologies to gather the data needed to make informed decisions. Our comprehensive range of services, from the inspection of a single component, to a full-scale integrity management program, ensures that our clients are able to leverage the benefits of industry-leading technologies and services to save time and expenditure-regardless of industry.
Position Summary
In this role you will assist with the management of Rope Access/ Working at Height training activities and safety. Also, to develop and promote Rope Access under the guidance from the Global Rope Access Manager, and ensure continued compliance of procedures and processes throughout Oceaneering.
Duties & Responsibilities
ESSENTIAL
Direct personnel within the division to ensure operational efficiency and the implementation of the appropriate standards of quality control in every facet of business performance.
Seek to continually improve existing systems and methods of work.
Establish and maintain strong relationships with customers to build trust in the company brand and support company needs.
Prepare risk assessments and perform personnel competency checks as necessary.
Ensure quality standards at every level of the division's activity so that quality of service meets the necessary standards.
Ensure safe systems of working at heights to cover all aspects.
Ensure department compliance of SPRAT regulations and Oceaneering global standards.
Carry out work in accordance with the Company Health, Safety, Environmental and Quality Systems.
Maintain and collate training material.
Undertake any other duties of a reasonable nature as required by Management.
Qualifications
REQUIRED
High School Diploma or equivalent.
Five (5) years' work experience within rope access industry.
SPRAT certified Level III Rope Access.
Knowledge of NDT disciplines.
Valid driver's license.
Must be able to obtain:

Transportation Workers Identification Card (TWIC)
Helicopter Underwater Escape Training (HUET)
Safe Gulf Training
Valid passport

Must have ability to meet company certification standards.
Complete knowledge of Microsoft Office.
Knowledge, Skills, Abilities, and Other Characteristics
Ability to synthesize complex or diverse information; collect and research data; Use intuition and experience to complement data; design work flows and procedures.
Ability to speak clearly and persuasively in positive or negative situations; listen and get clarification; respond well to questions; demonstrate group presentation skills; participate in meetings.
Ability to manage difficult or emotional customer situations; respond promptly to customer needs; solicits customer feedback to improve service; respond to requests for service and assistance; meet commitments.
Ability to balance team and individual responsibilities; exhibit objectivity and openness to others' views; give and welcome feedback; contribute to building a positive team spirit; put success of team above own interests; able to build morale and group commitments to goals and objectives; support everyone's efforts to succeed.
Ability to manage others; include staff in planning, decision-making, facilitating and process improvement; take responsibility for subordinates' activities; available for staff; provide regular performance feedback; develop subordinates' skills and encourage growth; solicit and apply customer feedback (internal and external); foster quality focus in others; improve processes, products and services; continually work to improve supervisor skills.
Working Conditions
This position is considered 95% OFFICE WORK which is characterized as follows.
Almost exclusively indoors during the day and occasionally at night.
Occasional exposure to airborne dust in the work place.
Work surface is stable (flat).
This position is considered 5% OFFSHORE WORK which is characterized as follows.
Outdoors and indoors, day and night, as well as over/near water, exposed to all weather conditions.
Requires working on or near moving equipment and vibrating equipment.
Frequently the humidity is above 90%, noise is over 85 decibels and the light is intense/glare.
Potential exposure to open fire/flames/sparks.
Constant exposure to airborne dust, fumes, and gases.
Includes exposure to sounds and noise levels that are distracting or uncomfortable.
Includes exposure to contaminants.
Requires working in very hot (above 90 F degrees) or very cold (below 32 F degrees) temperatures.
Requires working in cramped work spaces and getting into awkward positions.
Requires working in extremely bright or inadequate lighting conditions.
Work surface is stable, height is elevated.
Physical Activity/Requirements
The physical demands described here are representative of those that must be met by an employee to successfully perform the essential functions of this job. Reasonable accommodations may be made to enable individuals with disabilities to perform the essential functions.
This position is considered
MEDIUM
work.
OCCASIONAL
FREQUENT
CONSTANT
Lift 20-50 pounds
Work in confined spaces, kneel, jump, run, work while lying on stomach/back, crawl, and use repetitive movements of the arms and hands.
Identify color differences
Wear PPE for skin protection
Lift 10-25 pounds
Climb stairs/ladders, stand, balance, stoop, squat, reach, and lift/carry objects
Twist body, sit with back supported, head forward/flexed, head tilted/rotated, and work with arms extended overhead.
Operate a motor vehicle
Lift up to 10 pounds
Wear PPE protection for body, vision, and hearing protection
Equal Opportunity Employer
All qualified candidates will receive consideration for all positions without regard to race, color, age, religion, sex (including pregnancy), sexual orientation, gender identity, national origin, veteran status, disability, genetic information, or other non-merit factors.