BP

Featured Employer
Houston, Texas, United States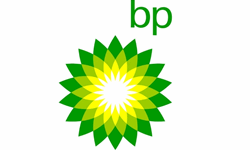 ---
Role Synopsis:
A Salesforce Technical Architect works within a team to provide innovative and intuitive software to BP colleagues and external users. This software either supports revenue earning activity or helps reduce costs within BP functions by automating manual activity or providing a differentiated user experience. Ultimately, this work serves to help us be a digital leader in our sector, enabling BP to drive energy transition and solve real-world problems facing our midstream segment.
Key Accountabilities
You will be responsible for the application design, development and support of Salesforce related projects (inception through production support).
You will work directly with users, analysts and our development team to oversee the technical completion of requirements.
You will design, build, test and operate efficient Salesforce and integrated software applications to bring improvement and change.
You will act in accordance with professional engineering practices, including Internet protocols, coding standards and reviews, source control management, build processes, testing and operations.
You will monitor emerging technologies, identify those with potential and bring relevant new ideas to the team
Essential Education
Bachelor's degree in computer science, information systems or other technology-related field, post graduate preferred
Domain Expertise
Management of a Salesforce technical team, overseeing SCRUM and agile methods to deliver useable code in a DevOps CD/CI manner working against a backlog of PBIs.
Responsible for resource development, managing daily activities, developing and monitoring standards, establishing team priorities.
Act as primary interface to Product and Service owners across IST as a technical and functional SME.
Design, build, implement and test Salesforce system enhancements and updates in partnership with our Central Salesforce platform management team.
Support of third-party marketing and sales tools integrated to Salesforce platform, with an understanding of data exchange needs, security, test planning and troubleshooting.
Salesforce development experience essential, being fluent with SOSL and SOQL Workflows.
Expert skills with Apex, Visual force, controllers, triggers, batches and APIs is essential.
Expert experience with Lightning components in Sales cloud.
Experience leading a team focused on Salesforce Deployment/Packaging - effectively using Metadata API, ChangeSets, ANT Jenkins and Git (code commit).
Hands on work with tools like Data Loader, Eclipse, SoapUI, APEX Explorer, AJAX tool kit.
Knowledge of options and how to handle security requirements such as SOO, SAML, OAuth
Certified Platform Developer I and II; and Certified Administrator
Essential Experience and Job Requirements
Technical capability:
Primary:
Programming/Software Development - Using APEX
Requirements Definition and Management
System Design - Preferably with experience or understanding of design thinking methods
Technical Specialism - Salesforce
Emerging Technology Monitoring
Methods and Tools - Including Agile/DevOps experience and use of User Stories
Secondary:
Application Support - Maintaining products through a DevOps way of working
Data Design and Quality Management
Release and Deployment
Systems Integration - Including integrating software packages residing on multiple platforms using tools such as Mulesoft and AppExchange Scribe
Porting/Software Configuration
Data Analysis - Including experience with different BI tools
Business capabilityLeadership and EQ
Embraces a culture of change and agility. Adapts to our changing world, with a focus on mindset over process.
Effective team player who looks beyond own area/organisational boundaries to consider the bigger picture and/or perspective of others and works across cultural boundaries with sensitivity.
Is self-aware and actively seeks input from others on impact and effectiveness.
Applies judgment and common sense - uses insight and good judgement to enable commercially sound, efficient and pragmatic decisions and solutions, responding to situations as they arise.
Complies with BP's Code of Conduct and demonstrates strong leadership of BP's Leadership Expectations and Values & Behaviours.
Flexible Working
In IT&S we are committed to the provision of flexible working arrangements. Agile or flexible working encompasses a wide range of working options which support individuals to their full potential. It is more than ad-hoc home working or part time working, it's about finding the best way and role modelling BP's IT technology to get a job done, that works well for both the business and our employees.
So even if a job is advertised as full time, please reach out to the hiring manager or the recruiter as flexible working arrangements may be considered.