BP

Featured Employer
Houston, Texas, United States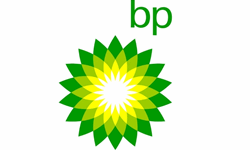 ---
Responsible for providing technical leadership for service management / process management / operations support activities (depending on specialism), driving related operating practices and effective implementation of relevant standards, collaborating with a range of stakeholders and managing a team to support performance optimization. Specialisms: Service Management; Process Management; Operations Support.This leadership role is accountable for IT Service Management services. The ITSM Team Lead will take full responsibility for overseeing all aspects of BPX IT Service Management processes including analysis, planning, and implementation of all areas (CMDB, Incident, Problem, Change, Release, Vendor, End User Compute and Disaster Recovery).

The function of the role and the team is RUN, MAINTAIN and SUSTAIN IT services to the enterprise and as such focus upon service-delivery in cost efficient and risk reducing manner. IT Operations must embrace a stronger service culture, while simultaneously determining how to partner with broader Technology teams to implement and exploit new and emerging technologies. This role will manage the IT Service Desk, Incident Management, Asset Management, Change Management and Site Support operations.

They need to keep management informed of key operational metrics, highlight efficiencies and improvements on a regular basis. You will facilitate scoping and business priority-setting for change initiatives of medium size and complexity, supporting senior management to ensure that all plans, work packages are aligned to the expected benefits and leads activities required in the realization of the benefits and improvements of each part of the change program. You will negotiate with partners at senior levels, ensuring that organizational policy and strategies are adhered to. You will monitor benefits and improvements against what was predicted in the business case and ensures that all participants are informed and involved throughout the change improvement program and fully prepared to exploit the new operational business environment once it is in place.

Requires strong attention to transforming IT service management (ITSM) with a more agile approach Product families around support should become more prominent, requiring the development of warm skills and a strong dose of emotional quotient, along with the ability to successfully manage across different technology functions and support vendors.

The ITSM Team Lead will develop, deliver and handle creative, cost-effective solutions that help make BPX more productive. These services should also be delivered safely with the critical role of protecting BPX information and systems securely against the growing risk of viruses and other security threats. The role will work to drive faster change adoption and improve the experience of our people who are impacted by change.