BP

Featured Employer
Port Klang, Selangor, Malaysia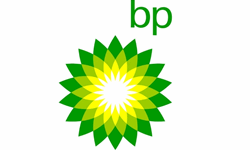 ---
Responsible for supporting the project delivery in safe, reliable & compliant manner with optimal and environmentally sound operations, using sound technical and analytical capabilities to improve operational performance and support standardisation and consistency of operations with minimal impact on production during project
Responsibilities :
Effectively follow all qualified unit and company rules, guidelines, and health, safety, security and environmental (HSSE) practices and procedures.
Possesses knowledge of maintenance management principals and planning process.
Participate in task base risk assessments and provide mechanical technical input where necessary and respond to equipment breakdowns and participate in incident investigations to resolve root cause.
Delivers and implements relevant policies in the Operating Management System (OMS).
Respond to emergency needs in the facility.
Aligns with BP's Code of Conduct and models BP's Values & Behaviours.
Assists conducting production testing following site procedures and aids in operating production and/or injection equipment.
Helps to ensure accuracy of run tickets.
Contributes to development of Operations strategies within area of responsibility and deploys the global strategy in line with priorities through accountability for a team, developing and delivering appropriate plans and monitoring budgets according to the agreed activity sets.
Chips in towards Operations content in our OMS and supports application of standardised practices and workflows and continuous improvement of processes.
Coordinates frequent reporting and analysis of standardised performance indicators to achieve safe, reliable and compliant operations.
Drives risk identification and management of operational process safety risks, ensuring actions are in place to mitigate these risks and taking accountability for critical issue as per the defined processes.
Provides management to direct reports, driving the appropriate behaviours to achieve success, including a continuous improvement culture.
To have regular transparent and constructive dialogue with team members to support performance and career development.
Ensures personal and team compliance and demonstrates strong leadership through BP's Leadership Expectations and Values & Behaviours.
Supports the optimisation of operations, ensuring compliance with safe operations, system procedures and requirements, contractual obligations (if applicable) and business unit objectives.
Monitors the agreed upon key performance indicators and prepares operating reports to track operating performance and compare to plan/guarantees, taking appropriate action to close deviations from target.
Notifies management and/or partners of abnormal conditions, supporting root cause failure analysis.
Requirements
A degree from recognised University.
At least 5 years of working experience in plant operations, production .
Strong organisational and influencing skills as well as in business planning.
Outstanding teammate with mentoring abilities.
Based location: Port Klang