BP

Featured Employer
Houston, Texas, United States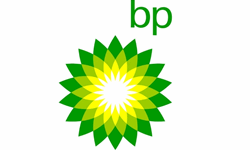 Company: BP
Skills: IT - Software Development
Education: Bachelors/3-5 yr Degree
Employment Type: Full Time Salaried Employee
Location: Houston, Texas, United States
In order to apply for this position, applicants MUST meet the following criteria. If your resume does not match these criteria, you will not be able to apply for this position.

---
Role Synopsis:
BP has embarked on an ambitious plan to modernize and transform using digital technologies to drive efficiency, effective and new business models. You are the Software Engineering Lead, working as a senior member within a team to provide innovative, custom built software to BP colleagues and external users. This custom software either supports revenue earning activity or helps reduce costs within BP functions by automating manual activity.
You will help us become a digital leader in the Functions IT sector, so we can drive energy transition and solve real-world problems. You will operate in a dynamic and delivery focused environment, with the resources of one of the world's most forward-thinking IT departments and leading IT vendors at your fingertips. You are confident and comfortable working across cultures and can help make sure the voice of each team member is heard.
BP's Human Resources function is on a Modernization journey which will result in a shift from SAP HR to a cutting-edge SaaS solution called Workday. As a senior member of the Workday Integrations squad, you will be responsible for the hands-on running of HR IT services using new and emerging technologies (Workday Studio/PECI/PICOF, JBOSS Fuse, Data Grid on Open Shift, Amazon S3, and others!) for critical HR data integrations. You will have the opportunity to work within a modern IT agile methodology using sprints to deliver user stories; you will build upon your Workday knowledge and gain significant experience in Workday Studio-related and Open Shift-based technical services and products.
Included in the role responsibilities/deliverables are the following:
Provide senior programming expertise within a Workday Integrations Dev/Ops squad which is expected to monitor, support and enhance about 120 integrations across multiple platforms, including Workday Studio, Workday PECI/PICOF, Open Shift-based technologies (JBOSS Fuse, Jenkins, Data Grid, etc.), Amazon S3, and Sterling File Gateway
Understand and take ownership for the end-to-end data flow for assigned integrations (from BP Workday to 3rd parties and vice-versa), including performing hands-on Workday and Open Shift configuration and code updates as necessary so that integrations running across multiple technologies deliver the required business outcomes
Ensure BP's approximately 30 global payroll integrations, which are primarily based on PECI and PICOF, are developed according to Workday best practices, minimize ongoing maintenance needs, and run efficiently/effectively with the end result of paying all BP employees correctly
Recommend, build, test and deploy new integrations leveraging leading-edge technologies to facilitate good business outcomes and position BP to meet future requirements
Relentlessly seek to cultivate a culture of "how we can do it better" by maintaining an understanding of the newest tech and IT approaches across BP and within the external IT ecosystem
Key Accountabilities:Team:
Work with users and business analysts across the business to understand requirements. Analyse business requirements and translate these into relevant, practical technical solution designs. Work with your team to get the most value from current applications and emerging technologies, leading technical thinking across a wide range of technologies.
Relationships: I
ncrease the impact of your knowledge by collaborating with peers across IT&S teams and mentoring more junior software engineers. Contribute to the continuous improvement of the wider IT&S team by mentoring junior software engineers and proactively improving the quality standards and efficiency of delivery.
Safety and Compliance:
Safety of our people and our customers is our highest priority. Advocate and help ensure our architectures, designs and processes enhance a culture of operational safety and improve our digital security.
Essential Education:
Ideally a Bachelor's (or higher) degree from a recognized institute of higher learning, ideally focused in Computer Science, MIS/IT, Mathematics or a hard science.
Domain Expertise
Ability to understand and use at least one of the following modern programming languages: C++, Java, Javascript, or PHP.
Essential Experience and Job Requirements:Technical capability:
Primary:
Programming/Software Development (5)
Requirements Definition and Management (3)
System Design (4)
Technical Specialism (4)
Emerging Technology Monitoring (4)
Methods and Tools (5)
Secondary:
Application Support (4)
Data Design (4)
Business Analysis (3)
Quality Management (3)
Release and Deployment (4)
Systems Integration (4)
Porting/Software Configuration (5)
Tertiary:
Capacity Management (2)
Data Analysis (2)
Business capability:
Leadership and EQ:
Empowering People always - encourages positive team morale and ensures that every team member with expertise has the power to make decisions, at the lowest possible level.
Always getting the basics right, from quality development conversations to recognition and ongoing performance feedback. Has the ability to develop, coach, mentor and inspire others.
Complies with BP's Code of Conduct and makes sure the team does too. Demonstrates strong leadership of BP's Leadership Expectations and Values & Behaviours.
Creates an environment where people listen and speak openly about the good, the bad, and the ugly, so that everyone can understand and learn.
Embraces a culture of change and agility. Adapts to our changing world.
Effective team player who naturally looks beyond own area/organisational boundaries to consider the bigger picture and/or perspective of others and builds trust-based relationships with leaders and employees across IT&S and BP, applying cultural sensitivity.
Is self-aware and actively seeks input from others on impact and effectiveness.
Applies judgment and common sense at scale - uses insight and good judgement to deliver commercially sound, efficient and pragmatic decisions and solutions and to respond to situations as they arise.
Desirable Criteria:
Has good knowledge and understanding of modern development methodologies (Agile using Scrum and/or Kanban).
Knowledge of DevOps practices and techniques such as Value Stream Mapping, Lean, flow, eliminating waste.
Experience with modern approaches to source-code management and control through tools like TFS and Git/GitHub.
Good interpersonal skills including the ability to relate complex topics in simple and accessible language.