BP

Featured Employer
Zhuhai, China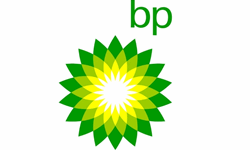 ---
Responsible for supporting the coordination of safe, reliable, compliant and efficient logistical operations to ensure the sufficient supply of goods and products, using basic technical and analytical capabilities to improve operational performance.
Key Results/ Accountabilities expected from role
Act as SPA for company-wide lifting operations.
To ensure the site lifting related activities is in compliance with legal and BP group OMS requirements.
To provide HSSE assurance by developing, reviewing, approving lifting plan and monitoring lifting activities on site.
To develop lifting procedure and provide lifting related HSSE training to the workforce.
To ensure the lifting facilities fit the purpose by conducting pre-use and regular inspections.
Counsel HSE related incident investigations so that root causes are properly identified and corrective measures taken
Carry out timely and to a high level of quality, inspections, safety surveys and audits.
Coach all staff in safe behaviours so that they themselves can be role models
To supervise and instruct the lifting work performed by contractors.
To perform assigned maintenance work according to related maintenance procedures and work instruction, including execution of lifting work at site, specifically to operate mobile crane.
To propose to set up and optimise proper inventory level of spare parts of lifting equipment, lifting tools and lifting materials.
Lead contractor competency evaluation; To Supervise and ensure all staff and contractors under his/her supervision strictly follow HSE regulation.
Review and identify to ensure all of job safety analysis.
Lead Tool Box Meeting(TBM) to achieve a safe working environment
Key challenges faced on the role
Highlight the critical challenges faced in delivering the role in the context of the accountabilities highlighted in section 4 above
Ability to work under pressure
Passion of HSE job
Objective view point
Challenging spirit
Experience & Expertise
Educational background
Technical high school graduate in related discipline as a minimum.
Experience (years and nature)
At least 3 years' experience related to lifting safety management.
Requires at least 5 years of experience in lifting and mobile crane operator.
Has working experience and good understanding of engineering code/specification associated with lifting activities like mobile crane lifting, rigging etc.
Skilful application of variance lifting/rigging technique and tools used on chemical plant. Some area of above lifting activities might need instruction. Need to have valid certificate for mobile crane operator, type "B 'driver license.
Familiar with lifting tool/equipment and material management. Being aware of advanced lifting tool and technique development in relevant area.
Respect for and ability to work with people from diverse backgrounds and cultures.
Competencies & Skill required