BP

Featured Employer
Kuala Lumpur, Federal Territory of Kuala Lumpur, Malaysia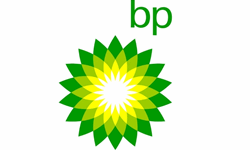 ---
The Customer Service Team Leader role exists to manage and supervise a Customer Facing team responsible for the delivery of services related to a key area of focus within the end to end Order to Cash process.
Customer Facing Customer Service Representatives (CSRs)
Customer Facing CSRs are required to have a broad understanding of all Customer Service processes to enable a high percentage of first contact resolution and will continually manage customer expectations through various contact channels. CF CSRs are the first point of contact for BP telephone and email based customer enquiries.
Functional
Ensure adherence & compliance with BP Code of Conduct, policies & applicable standards.
Manage a team (5-10 FTEs) with complex process management & business interactions.
Provide relevant support & interface with internal partners, stakeholders to resolve escalations & queries.
Lead & support external/internal audits, identify control risk & drive incident investigations.
Manage / supervise operational & customer facing activities of the team i.e.:

Provide 1st & 2nd line customer support to telephone & written enquiries from external & internal Customers in accordance with agreed service levels.
Ensure all queries are answered with required speed, accuracy & max. level of customer satisfaction.
Broad understanding of all Customer Service processes to enable high % of first contact resolution & continually manage customer expectations through various contact channels.
Facilitate receipt, coordination, processing & resolution of all sales orders.
Oversee customer activity including product information requests, price quote inquiries, order entry / fulfilment, shipment, material returns & issue resolution.
Manage resolution processes of deductions, pricing/shipment discrepancies, customer complaints (including disputes) & coordinate exceptional orders.
Service Management & Continuous Improvement
Run / analyse reports, lead & review daily operational team performance & plan corrective actions to ensure timely delivery of Order to Cash services in compliance with SLA, key management metrics, customer expectations, relevant processes & policies.
Support operational updates to GBS & business management where applicable.
Proactively identify areas of process & quality improvement, engage relevant stakeholders & process owners.
Ensure Global Process Standards are embedded & adhered at operational level.
Develop & maintain strong working relationships with key stakeholders, customers & external service providers to ensure escalated issues are closed efficiently.
Identify root causes & develop learning culture within the organization.
Leadership
Drive implementation of Order to Cash Tower Strategy within the team.
Set goals, clarify expectations, provide regular feedback & conduct appraisals.
Coach team to address process gaps, identify inefficiencies & help to embed continuous improvement culture in the organisation.
Identify training opportunities to build team capability & support career development plans.
Develop high performance culture by promoting continuous learning & exceeding customer expectations.
Resource Management
Perform periodic FTE sizing, plan & assign work to team members, ensure adherence to workforce schedules, highlight any gaps / potential issues accordingly.
Education & Experience
Bachelor's degree/equivalent experience
Circa 18 months experience of managing teams in a Customer Service environment with direct customer interface.
customer service skills in a customer services environment preferred.
Previous experience with GBS & relevant process understanding is an advantage.
Written & spoken proficiency in English & Mandarin (Mandatory).
Preferred Criteria
Demonstrate strong understanding of customers' needs/behaviours.
Excellent written/oral communication skills & ability to build effective working relationships.
Strong people management skills, proven experience in coaching & leading a team.
Strong performance management, time management & organisation skills, able to prioritise and handle urgent issues / escalations.
Inspired to deliver value to end customers & business.
Experience using SAP, Siebel/Salesforce, MS Office application.