BP

Featured Employer
London, England, United Kingdom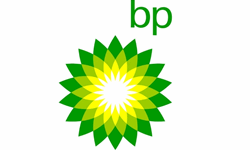 ---
Responsible for supporting software / platform engineering activities (depending on specialism), working with users to capture requirements, using sound technical capabilities to lead the design, development and maintenance of the relevant systems and ensuring compliance with the relevant standards. Specialisms: Software Engineering; Platform Engineering.Role synopsis : You will provide automated testing using SpecFlow and C# for a variety of systems operating both on prem and in AWS within Commodities Trading at BP. You will be part of a team transforming to more agile ways of working and embracing DevOps practices. Test automation is a critical part of this journey, as such you will be instrumental in shaping the team's SDLC.
You will join an existing team of software test specialists and will work together to formulate new and innovative approaches to testing large and complex systems. You will be well versed in software industry best practices and will work tirelessly to embed testing into day-to-day development and integrate into the CI/CD pipeline.
You will engage with a diverse range of people, building positive relationships within IT and with our business partners, across various geographies, skillsets and seniority within the organisation. As such, it is vital that the applicant possesses exceptional communication skills and can explain technical concepts to non-technical audiences and business strategy to technology teams.
BP is a diverse and inclusive workplace. We are proud of our fairness, equal opportunity and meritocracy which allow our employees to reach their full potential.
*Key accountabilities :
Identify, recreate, report on and validate the resolution of defects in business-critical systems within Energy Trading.
Support the QA manager in creating appropriate testing strategies for a portfolio of applications.
Take ownership of and develop a framework for automated testing using SpecFlow, C# and other tooling.
Consistently drive automation into every aspect of our testing.
Be open to change and a strong advocate for new technology and methods.
Embed a culture of continuous testing into an established development team.
Work closely with Business Analysts, Developers, and Product Owners to agree project objectives and ensure effective and efficient QA.
Work in an Agile, business facing development team to build, develop and operate applications, tools, and services for Emissions, Gas and Power Trading. The team is multi-functional and includes .NET, Java and JavaScript Developers, Solution Architects, Business Analysts, QA Engineers, etc.
Enjoy working within a dynamic technical landscape comprising legacy monoliths to microservices as we transition our applications to a containerised, cloud platform.
Mentor junior staff.
*Essential Education : N/A
*Essential experience and job requirements :
Deep experience in a range of testing approaches including BDD.
Expertise with BDD tooling (ideally SpecFlow).
Experience with programming in Powershell/Bash/Python and C#.
Competent with SQL.
Experience with infrastructure as code tooling such as ansible/chef/puppet/cloudformation etc.
Experience working with Continuous Integration / Continuous Delivery pipelines and associated tooling.
Experience of Agile SDLCs, particularly Scrum and Kanban.
Understanding of messaging systems and protocols such as SOAP, REST, HTTP, TCP
Experience of working as part of a team that promotes positive collaboration to achieve shared goals