BP

Featured Employer
Sunbury-on-Thames, England, United Kingdom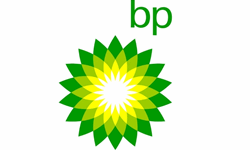 ---
The Well Applications Engineer works within Upstream Technology's Well & Production Technology team and is a pivotal role, focused on delivering the benefits that applied data science techniques can bring to well construction. The role is key to the development and delivery of digital technologies to improve performance related to both drilling and completion activities.
The role requires an engineering and operational background in drilling and completion activities, with a working knowledge of data analytics techniques including machine learning. Proficiency in writing code (Python, MATLAB, C# etc.) as well as familiarity with data analytics tools like Spotfire, Power BI and the Palantir platform will be an asset. The role is accountable for identifying and delivering opportunities to bring data driven and analytics techniques into drilling and completion operations, that integrate new and existing streams of data that are available during well construction operations.
The Wells Modeling & Applications Specialist will have a close relationship with stakeholders in Operating Regions and to GWO's Global Solutions team to understand the technical and business challenges being faced and then identify novel solutions to address those needs. She/he will also develop strong links with traditional and non-traditional service providers in order to collaborate and evaluate technologies being developed in this space.
Responsibilities include development of the new technology from initial idea through coding, testing, field trial and deployment at scale as well as advising on the infrastructure to ensure the technology is sustainable for long term value delivery. The role will require innovative thinking and will work closely with IP Legal and Commercialization specialists to ensure BP's Intellectual Property is protected and value is maximized.
Act as Project Lead for development/field trials/deployment of Drilling & Completions related analytics tools. Serve as the primary interface to stakeholders in the GWO RCC, IT&S and PSCM ensure technical requirements are satisfied to enable safe and efficient deployment.
Provide domain expertise in Drilling and Completions activities to inform the technology programme Proactively seek new opportunities/develop new inventions/applications in Drilling & Completion related analytics. Lead technical role in preparation of Invention Disclosure and Patent filing documentation to protect BP Intellectual Property.
Develop innovative solution techniques based on physical models, statistical methods or visualisation to promote an improved understanding of the well construction process and associated anomalies.
Keeping a watching brief on industry developments.
Maintaining a longer term and strategic view for BP in this technical area.
Lead Technology showcase events to demonstrate BP's proprietary Wells Analytics capability to selected external audiences in support of new business access.
BP representative at Industry events requiring subject matter expert knowledge on Drilling & Completion Analytics Technology.
Understanding broader oil & gas production challenges and identifying business opportunities to develop analytics capabilities to meet those challenges.