BP

Featured Employer
Whiting, Indiana, United States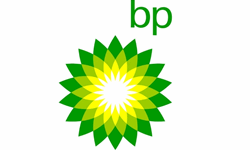 Company: BP
Skills: Chemical Engineering, Process Engineer
Experience: 4 + Years
Education: Bachelors/3-5 yr Degree
Employment Type: Full Time Salaried Employee
Location: Whiting, Indiana, United States
No location/work authorization restrictions found.
---
The Commercial Optimization Engineer's role is to provide constant focus and leadership on refinery optimization troubleshooting and support the Campaign Planning work processes. The role's key focus area is to develop a prioritized list of constraints and opportunities to drive continuous improvement of commercial performance in the refinery. The role requires the commercial optimization engineer to work across the organization to gain alignment on execution of these opportunities.
This role serves as the primary interface between the Process Engineers and Production Planning team for information sharing, option evaluations, and data flow in support of the optimization process. They support the maintenance of Process Models, applying simulation expertise to provide technical evaluations of process issues and identify optimization opportunities for increasing process unit margin capability and to troubleshoot process units to minimize margin loss. The selected candidate will support the commercial delivery, LP assurance processes, and commercial growth project development.
The makeup of the team is intended to be diverse, and include people with a skill set which includes as many of these skills as possible: Process engineering, process control, operations, production planning, IST, and Fuels NA.
Required Skills / CompetenciesCompetencies:
For information regarding competency needs for this profile, please search for this job profile at our Refinery Competency Assurance Tool (RCAT): http://bp1xtxii348/compassur/
As a Safety & Production Critical position, incumbent maintains process safety critical requirements as outlined in WBU's Competency Assurance Process, WBU-LD-GU-00001.
Skills:
Leadership, Communication, Influencing skills
Process Safety Awareness
Process engineering, process control, unit operations, production planning, refinery optimization.
Analytical Skills, Innovation, Problem Solving
Performance Bias
Wise Decisions
Abnormal Situation Management
Education
Required: BS in Engineering
Preferred: BS in Chemical Engineering
Experience
Required: Minimum 4 years total experience in Process Engineering, Process Control, Operations and/or Production Planning.
Preferred: Familiarity with a PIMS LP model or Orion / MBO scheduling tool, experience in Supply or R&LT functions
Essential Functions / Key Accountabilities
Works effectively across functional areas to ensure alignment on priorities and timing.
Understands the overall site organization and how to interact effectively.
Communicates information so that it is timely and relevant.
Actively participates in teams, shares information and offers advice and encouragement to others in support of the best results.
Networks with other refinery and manufacturing sites to leverage resources and share best practices.
As requested, actively participates in CoP's or CoI's.
Recognizes process and compliance risk and opportunities to control and mitigate risks.
Strikes an appropriate balance between refinery optimization and safe, compliant operation.
Primary contact with Process Engineers for unit data to support LP accuracy.
Will feed back commercial constraints and opportunities to the Process Engineers to highlight the value of optimization efforts across the site.
Supports the continuous improvement of the LP and supports the evaluation of improvements to the site's other blending and scheduling tools including Orion.
Manages multiple projects, uses effective time management techniques.
Responsible for knowing general refinery unit process operation, major operating envelopes, process capabilities, and overall limitations/constraints; can identify when changes in operating modes or feed slates will impact overall plant or individual units.
Uses fundamental engineering knowledge and simulation/modeling to understand unit availability, optimization opportunities, and assist in unit troubleshooting.
Recommends changes to operating practices to improve overall unit performance.
Obtains unit process data from various refinery systems, including but not limited to, PI, LIMS (lab system), DCS and field (pressure surveys, etc.) for use in troubleshooting, optimizing, and projects.
Acts as primary interface with lab(s) to request data/tests as needed to analyze process streams.
Supports the maintenance of unit process models and other predictive tools (material balances, heat exchanger fouling, catalyst and filter media performance, tower simulations, HYSYS, kinetic models, etc.) and uses to evaluate equipment performance and potential physical modifications.
Works closely with the Refinery Technology (RT) group in the development the Simulation technologies and Process Model improvements, including calibration and ongoing maintenance of the models.
Accountable for training and mentoring engineers in the use and application of process models.
Understands distillation systems and other separation processes, including design, column internals, control principles, optimization, troubleshooting and inspection.
Applies catalyst and reaction/reactor theory and methodologies to optimize and troubleshoot reactor performance.
Maintains knowledge and applies fundamental engineering principles to exchangers, fired heaters, pumps, compressors, etc. to optimize, troubleshoot, and evaluate performance.
Develops/initiates ideas for optimization and business performance improvements within the CVP framework. Provides necessary basic engineering design data, preliminary process design, scope, and economic evaluation necessary for project development. Assists teams in the development of information necessary for funds appropriation.
Able to aid Unit Process Engineers with monitoring unit performance against the current plan (both short and long term), communicates when not operating per plan, articulates reasons why, and assists in the development of future operating plans that support refinery goals.
Facilitates and develops execution plans for test runs, including obtaining necessary field samples and data.
Ensures that all MOC, PSM and HSSE requirements have been satisfied.
Summarizes and communicates learning and future actions in a written report.