BP

Featured Employer
Zhuhai, Guangdong, China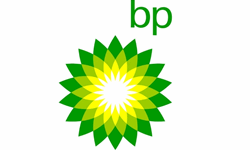 ---
Carry out calibration, maintenance, troubleshooting and operation of online analyzers and gas detectors in BPZ plant and handle relative tasks. To develop and implement maintenance methodology and innovative ideas to improve the overall effectiveness of online analyzers.Key Results/ Accountabilities expected from role

Monitor and maintain online equipment integrity, execute the assigned work orders for online analyzers.
Conduct routine inspection & calibration, repair, preventive maintenance, troubleshooting, overhaul and plant turnaround activities, according to related maintenance procedures'work Instruction and the AEI superintendent instruction.
Work with external specialists on troubleshooting and repairing for online instruments.
Coordinates with operators to hold routine Tool Box Meeting (TBM) to achieve a safe working environment.
Makes correct and sufficient records on the designated formats for his assigned work.
Develop and optimize predictive and preventative maintenance program for online analyzers.
Seek advanced online technology and drive application.
Plan and manage the availability of consumables, chemicals and spare parts.
Play the role of analyzer reliability management: like lead performance evaluation, identify improvement opportunities and come up improvement actions for online analyzers; lead RCFA for critical failures and improvement plans; develop maintenance strategy, set up proper inventory level of spare parts.
Strictly follows plant HSE regulations and practices in his working area.
Receives safety training.
Keeps working area clean and neat.
Reports any unsafe conditions and potential environmental protection problem.
Expected to undertake appropriate emergency response duties.

Key challenges faced on the role

Less than 2% out of order equipment
Uninterrupted online analyzer's service.
Zero first aid injuries.
To be committed to call out for overtime during emergency.

Experience & Expertise
Educational background

College graduate or above, majored in Process Instrument or Industrial automation is preferable.

Experience

Candidate with 3~10 years' experience of online analyzer's maintenance in petrochemical or Chemical Plant will be preferred.

Competencies

Good knowledge, skill and experience to calibrate, maintain, repair and troubleshoot online instruments in a petrochemical or chemical plant.
Good initiative and ability to learn new knowledge and skill.
Good personality to work with people from other department/groups.
Mandarin speaking is essential.
Good English reading & writing ability is preferred.
Computer skills are preferable.