BP

Featured Employer
Houston, Texas, United States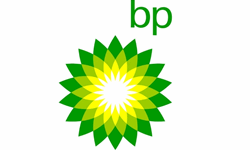 Company: BP
Skills: IT - Programming & Database, Petrophysicist
Education: Masters Degree
Employment Type: Full Time Salaried Employee
Location: Houston, Texas, United States
In order to apply for this position, applicants MUST meet the following criteria. If your resume does not match these criteria, you will not be able to apply for this position.

---
GENERAL INTRODUCTION
The Data Specialist provides technical and data management support to a subsurface and/or GWO team or region. They work closely with the Region/Function SIM to deliver Information Management (SIM) operations and project delivery within their team or region and with Global Domain Leads providing technical expertise and guidance in one or more specific data domains and supporting the delivery of the Digital strategy.
IMPROVEMENT OF INFORMATION AND MANAGEMENT OF DATA
Actively seeking to improve data quality, automate and simplify workflows and processes
Making recommendations and influencing decisions at regional and global level
Creating innovative solutions to improve process, workflow, best practice and service delivery
Challenging conventional thinking, problem solving and innovating
Identifying, piloting and applying new technology to improve data and service delivery
Actively seeking to apply data science techniques; automation and machine learning, including the use of analytical and visualisation tools to translate data and interpreted results into actionable insights and value.
EFFICIENT OPERATIONAL SUPPORT FOR SUBSURFACE, GWO AND REGIONAL TEAMS
Supporting the Region/Function SIM in coordinating and delivering SIM services to a team or region
Supporting a team or region with a wide range of data management tasks and activities
Creating high quality workflow products for a team or region, such as maps, cross-sections, technical documents, presentations, reports etc.
Providing data, information management and technical workflow support to Business Teams using core subsurface and mapping applications
Capturing knowledge and expertly managing the business workflow products
Preparing digital and physical data for use in subsurface and/or regional workflows and technical systems, as well as managing the receipt and distribution to and from third parties, e.g. partners, contractors and regulatory authorities
Reformatting of digital data using scripting and tools
Demonstrating in-depth knowledge of subsurface and upstream oil and gas science and technology
Analysing, modelling or mapping subsurface and upstream data using technical applications, analytical tools and technologies
Coordinating, managing and administering data, information and documents within a variety of technical applications and tools
Delivering and managing elements of projects in a team or region
Assisting Region/Function SIM to monitor the service delivery, performance management and compliance within a team or region
BETTER ACCESS TO TRUSTED INFORMATION AND DATA
Identifying, championing and performing data improvement initiatives
Resolving data management, migration, integration, technical and data quality issues
Ensuring data is correctly loaded to project and master data stores, accurately catalogued and metadata captured
PROCESS AND STANDARDS
Leading efforts to implement and embed global and domain strategies, workflows, processes and solutions in team or region
Assisting SIM Global Domain Leads in designing and developing standards, best practice, process and strategy
Ensuring compliance with safety, legal, regulatory, security and governmental guidelines
Accurately documenting data processes, standards & workflows
COMMUNICATION AND ENGAGEMENT
Leading by example and exhibiting BP values and behaviours
Creating clear, concise, high quality communications and presentations
Actively engaging with their team to make complex decisions & solve complex problems
Encouraging and respecting the participation and contribution of other team members
Actively participating and contributing to relevant Community of Practice (CoPs) or Communities of Interest (CoIs)
Actively sharing knowledge and best practices regionally and globally
Coaching and mentoring others including Peers, Challengers and new joiners
Being an active member of relevant professional and industry bodies to develop deeper domain knowledge & broaden expertise
Stepping forward to lead as needed
KEY CHALLENGES FACED ON ROLE
Managing a wide range of stakeholder relationships
Influencing key stakeholders and management
Managing a diverse range of data related requests and issues
Actively demonstrating the value of data and information management
Wells Domain Elements
In supporting the Wells domain, the following elements of domain knowledge, understanding and experience shall be evident:
Management of well log data throughout its lifecycle, including Real-Time, MWD / LWD and Wireline data types, image logs, reports and petrophysical interpretation (including environmental corrections, despiking, joining etc.) and master and project storage and end-user usage requirements
New Well Common Process for one or more BP Operated wells, from pre-appraise to operate; have the capability to manage the applicable data types at all stages
Using data management and end-user applications/scripting and their data stores containing geological and wells data including Petrel, Studio Manager, Techlog, Recall/Dropsite, SharePoint, EDM, Compass, OpenWells, Spotfire, PowerBI, Python, to perform data loading, export, QC/QA, editing, visualisation and analysis etc.
Management of core data throughout its lifecycle, including samples, RCA, SCAL, core images, reports and interpretation, and master and project storage and end-user usage requirements
Wells-related data types and understand their standards, quality and integration requirements within and between GWO, RD, Exploration and UT