BP

Featured Employer
Sunbury, United Kingdom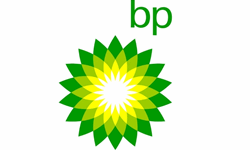 Company: BP
Skills: IT - Software Development
Education: High School/Secondary
Employment Type: Full Time Salaried Employee
Location: Sunbury, United Kingdom
In order to apply for this position, applicants MUST meet the following criteria. If your resume does not match these criteria, you will not be able to apply for this position.

---
BP has embarked on an ambitious plan to modernize and transform using digital technologies to drive efficiency, effective and new business models.
Within BPs modernisation agenda, there is a focus on developing safer software sooner (Shift-Left) by involving all needed parties in the creative process and practising continuous improvement from high fidelity actionable feedback with context. Shift Left is a fundamental to the Digital Security modernisation agenda; driven by the realization that current Capabilities, Processes and Technologies need to adapt, change and scale to meet BP's growing needs in a digital world.
The goal of the success candidate is to provide the BP development community with tools and information to enable them to deliver secure software sooner. This will ultimately reduce the risk of security incidents, data breaches and the associated reputation damage from insecure applications being written and deployed by BP and its partners.
We are looking for an experienced Software Developer professional that is interested in growing their skill set in the secure developed space by joining the multi-disciplined squad within the wider Digital Security team.
The ideal candidate will have a strong background in software engineering having worked in multiple languages and environments, a good knowledge of writing quality software. As part of the squad, you will use your knowledge, experience and communication skills to deliver services to the BP developer community and help to set and communicate best practices. If you would like to have a pivotal role in designing and implementing these strategic services and their success, then we want to hear from you.
At IT&S, all the roles are within Chapters. While your role will continue to remain within the Chapter, your initial activities described below may change over time.
Key Responsibilities:
Team: As a high-performing, technical lead, you will effectively manage people and support those working in our cross-functional teams. You will help teams grow and deliver agile and commercially cost-effective solutions. You will delegate, motivate and be hands-on, alongside your team.
Software Engineering
Responsibilities will include contributing to:
Building and Application Security service within BP.
Involved in the selection of commercial and open-source CICD pipeline security tooling, their implementation, wrapping as services for the wider development community and integration into CICD pipelines.
Design, develop, and implement software integrations and automation based on user feedback.
Assess output from the security tools and help provide solutions that the developer can adopt.
Build a library of secure coding pattern that can be reused to gain scale and consistency.
Collaborate with team members to improve the company's engineering tools, systems and procedures, and data security
Monitor metrics and develop ways to improve
Provide technical guidance and educate team members and co-workers on secure development and operations
Brainstorm for new ideas and ways to improve the developer experience and secure delivery.
Help run CI and CD security tools within the squad.
Relationships:
You will develop a strong working rapport with other team members to drive innovative initiatives. You will liaise with various teams and senior stakeholders across BP, to advise on information security and risks. You will manage third party service providers that are helping to deliver related projects as required. You will use your abilities to influence and inspire change in a positive and impactful way.
Technology:
You will bring good hands-on skills in key technologies. You will use your ability to rapidly assess and identify the potential of new technologies with a commercial mindset.
Safety and Compliance:
The safety of our people and customers is our highest priority. You will champion a culture of operational safety and ensure our architectures, designs and processes enhance and improve our digital security.
Technical capability:
You will have previous Senior Developer role experience.
thorough understanding of the software development lifecycle and can demonstrate knowledge of automation tools used to create the CI/CD (continuous integration/continuous delivery) pipeline, which minimizes coding errors and facilitates rapid deployment of higher-quality products.
Experience of being the lead software engineer within a multi-disciplined DevOps squad.
Experience in as many of the following languages as possible: Java, C#, vb.net, Apex, JavaScript, Android, iOS (Objective C & Swift), Python.
Experience in Azure DevOps or Jenkins.
Up to date on the latest industry trends; able to articulate trends and potential clearly and confidently
Good interpersonal skills and communication with all levels of management.
Problem-solving attitude.
Able to prioritize and handle time efficiently.
Can work independently and as part of a team.
Desirable:
Previous experience of integrating vulnerability detection and monitoring tools within all stages of the CICD pipelines.
Knowledge of secure development practices
Passionate about delivering secure software quickly and helping others understand how.
Business capability:
You have significant experience in either an internal or external information security and risk role, or similar.
You pride yourself on having advanced technical knowledge and experience in delivering security solutions, providing technical advice and overseeing security processes for the specialism.
You have a great experience in stakeholder management.