BP

Featured Employer
Toledo, Ohio, United States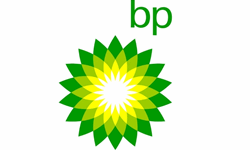 Company: BP
Skills: Mechanic, Welding
Experience: 8 + Years
Education: High School/Secondary
Employment Type: Full Time Salaried Employee
Location: Toledo, Ohio, United States
No location/work authorization restrictions found.
---
The BP-Husky Refining facility (formerly known as the BP Toledo Refinery) located in Northwest Ohio, has operated continuously since 1919. Since that time, the facility has undergone numerous improvements to achieve its current capacity for processing 160,000 barrels of crude oil daily. Access to a wide variety of crude oil sources, capability to process Canadian heavy sour crude, and proximity to the Ohio and Michigan fuels market make the refinery one of the most structurally advantaged refineries in BP's portfolio.
Recently, BP and Husky Energy finalized the formation of two 50/50 joint ventures. One joint venture will develop Husky's Sunrise oil sands field located in Alberta, Canada, and the other joint venture will operate and reposition the Toledo Refinery located in Ohio. As a result, the refinery will have access to a reliable source of North American crude oil and ensure the refinery's future for years to come.
The Heavy Craft classification includes typical refinery pipefitter and boilermaker activities for fixed equipment. The Heavy Craft Mechanicwill perform all the duties necessary for safe and efficient operation under the supervision of a Maintenance Supervisor. The Heavy Craft Code Welder classification is an advanced role to be filled and is a subset of the Heavy Craft Shop. This role performs code welding on equipment, such as pressure piping and pressure vessels, in addition to the core Heavy Craft activities.
The Heavy Craft Mechanic may perform a variety of work assignments on both regular shift, off-shift or on overtime, based on the skills he/she acquires within Maintenance.
Accountabilities Include:
Performs typical Pipefitter assignments, including layout, fabrication, assembly, modification, installation and maintenance of piping, pipe supports, valves and equipment components for refinery piping systems. This may require the cutting, threading, flange ups and general assembly of piping to relevant BP and industry specifications using appropriate tools.
Performs piping repair, assembly and installation, including pressure testing of completed assemblies.
Performs typical Boilermaker assignments, including repair, testing and disassembly/re-assembly of pressure vessels, heat exchangers, boilers, tower tunneling, tray repair/replacement, furnaces and tanks to relevant BP and industry specifications.
Performs incidental work associated with Pipefitter and Boilermaker tasks
Works in a team environment and provides direction and assistance to others in support of work assignments and training.
Performs rigging on assigned jobs.
The Heavy Craft Code Welder classification also performs code welding on equipment such as pressure piping and pressure vessels in shop and field environments in various positions by using a variety of welding processes (e.g. SMAW and GTAW processes, or other welding processes as appropriate), and to appropriate BP and industry codes.
Utilizes small carry deck cranes to perform assigned tasks.
Required Qualifications
Minimum of a High School Diploma or equivalent.
Must beable to providetraining/certification documentingone or more of the following qualifications:
Minimum of 4 years industrial maintenance experience.
The ability to successfully pass the code welding certification.
Willingness to participate in assessment testing and pre-employment screening that may take several weeks to complete.
The ability to successfully pass a physical abilities demonstration, including the ability to work in confined spaces, climb ladders to extended heights, turn a valve, and lift and carry up to 50 pounds up flights ofstairs.
Legal authorization to work in the US on a full-time basis for anyone other thancurrent employer.
Possess a valid driver's license at time of employment.
Required equipment will accommodate a maximum of 275 lbs.
Preferred Qualifications
Preferred field maintenance experience on piping systems, pressure vessels, boilers, furnaces and/or tanks.
2 or more years of welding experience utilizing SMAW and GTAW processes for welding of carbon, stainless steel and chrome Moly.
Familiarity with operating small cranes, forklifts, etc.
The ability to measure pipe routing and draft pipe configuration.
Experience in reading blueprints, welding symbols, drawings, sketches and P&IDs.
The ability to cut metal plates or structural shapes utilizing oxyacetaylene and plasma arc cutting equipment or shop saw.
Experience following detailed safety procedures.
Experience usingpersonal protective equipment (PPE) (e.g., fire protective clothing, safety glasses, hearing protection, flash suits, and fresh air gear).
A welding certificate and/or experience in welding or fabrication and/or repair of code process equipment, such as piping and vessels relevant to the petrochemical industry.
Demonstrate welding skills and agility by passing welder performance qualification tests in accordance with ASME Section IX, site technical practices and BP welding procedure specification.