Grupo Epalmo

Featured Employer
Luanda, Angola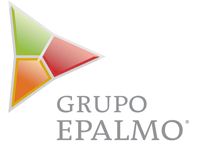 Company: Grupo Epalmo
Skills: Chemical Engineering
Other Skills: API MPMS and ISO 5168; process software; Also familiar with real-time data system; Knowledge in instrumentation and maintenance
Experience: 10 + Years
Education: Masters Degree
Location: Luanda, Angola
No location/work authorization restrictions found.
---
Activities HSE: - To adopt and demonstrate an exemplary behavior with regard to HSSE, to respect the Project HSSE requirements and to ensure implementation of HSSE rules. - To ensure that HSSEQ issues and requirements are correctly handled and met in all the disciplines-related technical documents and operation activities. - To ensure metering data related to environment is reliable and auditable by authorities and Third Parties. Technical and management: - To give support in the operation, maintenance and optimization of metering processes, and assist in the realization of studies related to metering as required. - To check that all the flow meters needed for the operations of the installation are within their design range and well operated. - To check that all metering data required for operational reporting is accurate and reliable. - To verify metering inputs for emission reports (GHG and discharge overboard) in order to monitor the environmental impact. - To monitor the KPI dashboard and all reporting according to ISO 14001 requirements and performance indicators of the facilities. - To chek reliability and accuracy of production metering data used by Kaombo Production Data Management team. - To verify well test results and assist in Well Production and Injection Allocation. - To monitor all the required Metering Factors for both Technical and Fiscal Meters, as well as establish the simple and complex variable rules to ensure integrity of metered fluids. - To follow-up closely the installation and performance of the sand monitors. - To verify that DB32 Metering Management Plan is correctly applied by CTR. - To assist in preparation of all the FPSO reports (daily, weekly, monthly and external) to record data production. - To work closely with the Laboratory for sampling campaigns to ensure updates of all necessary metering inputs. - To give support in the preparation and execution of pre-commissioning, commissioning and start-up activities to metering. - To assist in the optimization of metering processes during start-up and ramp-up phase. - To control the metering-related documentation issued or updated by Contractor (technical documentation / queries / derogation requests), in order to ensure compliance with operating procedures, CPY and TEPA Referential, local and international standards. - To assist CTR in monitoring, operation and maintenance of metering systems topside & subsea. - To maintain all the necessary technical documentation related to the discipline, in particular the Metering Point Data Base and Fiscal Oil and Gas Export/Import Metering Handbook. - To execute metering reviews of contractor for fiscal and technical meters. - Timely and regularly report to the Metering Leader, highlighting progress, areas of concern and critical matters that could impact operations. - To gather 'lessons learnt' and provide feedback to Sites, onshore team, management and HQ in regards to metering aspects. Context and environment Kaombo is a deep offshore (1,400 to 1,900 m depth) development located West Africa, offshore Angola intended to produce Oil and Gas from medium size dispersed (23 x 41 km) reservoirs (Oligocene and Miocene - 6 development areas). The two FPSO units (converted VLCCs; 2 x 115,000 bopd; about 2 Mbbl storage per FPSO) have been designed with production, water injection and gas export flowlines, risers and umbilicals (6 x subsea hybrid production loops (10 '' and 12'' insulated production lines looped with non insulated lines) i.e. 80 km of Pipe-in-Pipe and 75 km of service line). The produced gas (2 x 3.3 Mm3/d) is exported to AnLNG via the GEP network. 59 subsea wells are planned (33 producers, 26 water injections connected to 20 manifolds). The operations of FPSO units are sub contracted to SAIPEM. Accountabilities The job holder is responsible, within the Production Support & Methods Department and under the Metering Leader, to assist implementing DB32 metering strategy, verifying the application of the Metering Management Plan, for following-up the monitoring tools' development and good operation, for following up the critical Metering point and for ensuring consistency with the overall metering system. The job holder will assist the Metering Leader to verify of all metering inputs in Kaombo production reports (KPI dashboard, reports to HQ, TEPA, and Partners') by ensuring the accuracy and the integrity of the input meters are sustained. He/She will ensure compliance with Angola metering standards NMF (Normas de Mediçao Fiscal Hidrocarbonetos) as well as ISO 14001. She/He will document and follow-up the necessary calibration cycles necessary for all Meters, both Technical and Fiscal. She/He will ensure that audits of Fiscal meters are well documented and available for the Angolan authorities when required. The job holder is also accountable for demonstrating an exemplary behavior with regard to HSSE rules & requirements and for implementing HSSE rules within his area of responsibility. Qualifications/Experience required Professional Experience (years): > 5 Experience in similar position (years): 3 Familiarity with API MPMS and ISO 5168 Familiarity with process software: Best. Also familiar with real-time data system Knowledge in instrumentation and maintenance Level / Diploma: Engineer in Chemical Engineering (or equivalent) or technician Languages: English mandatory Training: HSE training as per CR-EP-EXP-004
With 18 years of activity around the world, Grupo Epalmo, based in Porto, Portugal, is acknowledged in its own country and in the international markets for its competence, accuracy, professionalism and perseverance, being one of the major business groups experienced in Human Resources, Temporary Work, Professional Training, Consulting, Construction and Industrial Maintenance.
Grupo Epalmo has always followed a business dynamic focused on both clients and collaborators, and though mainly directed on the Energy, Industrial and Construction areas, it has been increasing its investments regarding the conquering of new and ambitious goals and markets.
Based always on a spirit of professionalism and supported by a technical and theoretical know-how, Grupo Epalmo, and its highly qualified and motivated teams, is the first to provide services with the aspiration to best serve the clients' demands, with dedication and consideration.
Operating in more than 20 countries, including Angola, we provide our teams and specialists, for operators in the international energy sector, from Oil & Gas and industrial maintenance, to nuclear and construction.
Grupo Epalmo, Headquarters;

Rua S. Lourenco 12 1 Sala 1 e 6
Apartado 1120
4446 – 909 Ermesinde – Portugal
Tel: (+351) 229 773 650
Fax: (+351) 229 733 544
For more information's and Resumes Submittals please use the following:
www.grupoepalmo.com